Kresge staff contribute nearly $1.5 million to Detroit-area charities through generous 5:1 foundation match
Spring into Action campaign encourages Kresge employees, trustees to donate time and money to their favorite nonprofit organizations in Southeast Michigan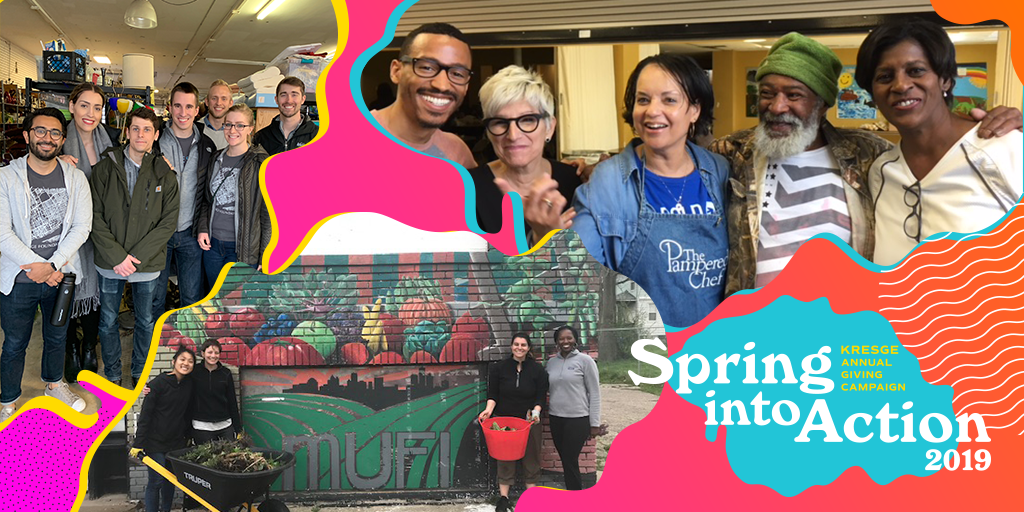 Kresge employees and trustees contributed nearly $1.5 million to 241 nonprofit organizations in Southeast Michigan this year during the foundation's annual Spring into Action campaign. 
Conducted every April since 2013, the foundation encourages full-time staff and trustees to give back to Kresge's home town and provides a generous 5:1 match on all monetary gifts to 501(c)3 organizations in Detroit and the surrounding six-county area. The foundation offers employees and trustees a 3:1 match year-round for gifts to nonprofits nationwide.
Kresge's employees and trustees donated a total of $246,334 to qualifying organizations, generating matching gifts from the foundation of $1,231,670. That brought the 2019 campaign total to $1,478,004, surpassing its $1 million goal and topping its 2018 campaign by more than $400,000.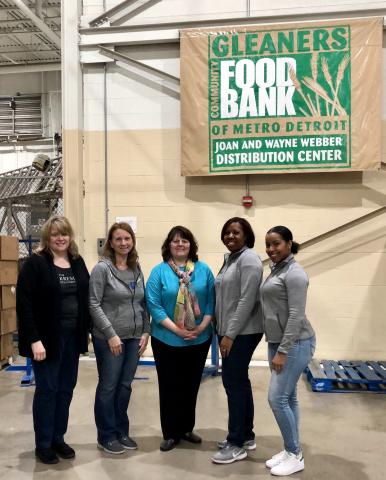 "Matching gift programs are an excellent way for employees to leverage their donations and provide the maximum benefit to their favorite causes," says Jennifer Jaramillo, Kresge's Chief Talent Officer.  About 90% of companies that have matching gift programs match donations at a 1:1 ratio; only 5% match at a 2:1 ratio or higher, according to Double the Donation's analysis of matching gift programs.  
"Year after year, Kresge staff open their wallets and give of their time to support local charities across the region," Jaramillo said.
In addition to donations, the Spring into Action campaign provides employees 16 hours of paid-time off to volunteer during business hours during the month of April. Kresge staff clocked 202 volunteer hours at 27 different nonprofit organizations in the metro Detroit area.
Volunteer activities included distributing lunches at The Noah Project, sorting and packing nonperishable food and fresh produce at Gleaners, gardening work at the Detroit Rescue Mission, and creating mud mats at Cass Community Social Services.
"Volunteering is a great way to give back to the communities we live in. I had the opportunity to volunteer at Humble Design, a local nonprofit that donates gently used home items to individuals and families emerging from homelessness. Being able to contribute in any way I can, be it donating a few hours, or a few dollars can make a lasting impact," said Kresge's Graphic Designer Alejandro Herrera, co-chair of this year's Spring into Action campaign.