Kresge president says Detroit 'lost a piece of its soul' with passing of Marcus Belgrave
Jazz trumpeter was 2009 Kresge Eminent Artist, known for carrying Detroit jazz worldwide and nurturing talent at home.
Detroit jazz trumpeter and 2009 Kresge Eminent Artist Marcus Belgrave died today at age 78. Kresge Foundation President and CEO Rip Rapson issued the following statement:
Detroit has lost a piece of its soul with the passing of Marcus Belgrave, who proudly embraced the city and its musical community as his own. He exemplified artistic excellence – the individuality, creativity and openness to those qualities in others that are essential to jazz and a model for living. He made it his life's mission to nurture and propel countless younger musicians; he enriched the cultural life of his city and the world's embrace of jazz. For these reasons, he was named a Kresge Eminent Artist in 2009. Marcus had too many notes left in him to pass so soon. The small consolation that tempers the loss is knowing the legacy of this lion will endure.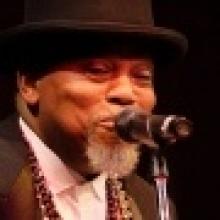 Marcus Belgrave's 2009 Eminent Artist monograph can be found here.