Kresge joins nationwide effort to share stories about 'Why Public Health Matters'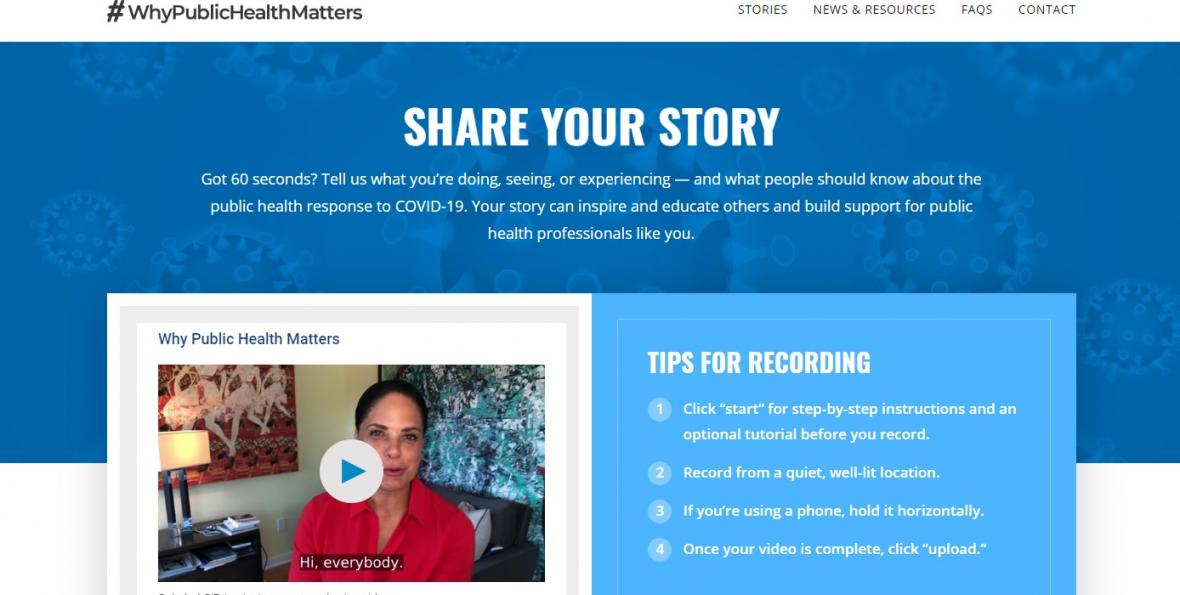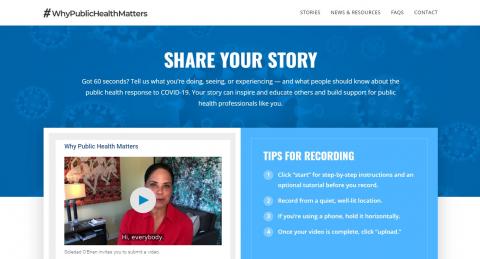 Everyone knows what doctors, nurses, and hospital staff do during a pandemic like COVID-19, but fewer know about the many important roles that public health professionals play in protecting our communities.  To tell the stories of public health professionals, The Kresge Foundation has joined a new nationwide effort to tell people "Why Public Health Matters."
The website WhyPublicHealthMatters.org allows anyone anywhere to quickly record and upload a 60-second video with a smartphone, tablet, or computer. If you work in public health, please help tell the story of the COVID-19 response by recording a short video.
On the website, journalist and producer Soledad O'Brien encourages people to share their story. "For a very long time," she says, "I've been impressed with the commitment and dedication of public health workers, and that's never been as true as it is today. Public health professionals often go unnoticed and uncelebrated, and you can help change that."
Kresge President and CEO Rip Rapson, Kresge Health Program Senior Fellow Phyllis Meadows and grantee partners Julian Drix, Dr. Nafissa Cisse Egbuonye and Monica Valdes-Lupi from the foundation's Emerging Leaders in Public Health program all shared messages of why public health matters to them. 
"We believe that after we emerge from this crisis, we have to redouble our efforts to ensure that every part of our country is functioning in a way that promotes the health, safety and welfare of all residents," Rapson said. "That is what public health is about."
Along with Kresge, "Why Public Health Matters" partners include the American Public Health Association, the Association of Public Health Laboratories, the Association of Schools and Programs of Public Health, the Association of State and Territorial Health Officials, the Big Cities Health Coalition, the Council of State and Territorial Epidemiologists, the de Beaumont Foundation, the Episcopal Health Foundation, the National Association of County and City Health Officials, the National Network of Public Health Institutes, Prevention Institute, Research!America, Robert Wood Johnson Foundation, the Society for Public Health Education, Sunflower Foundation, The Network for Public Health Law, Trust for America's Health and Well-Being Trust.
Share your story at WhyPublicHealthMatters.org.