Kresge Foundation names new investment director
Adrian A. Ohmer has joined The Kresge Foundation's Investment Office as an investment director. Kresge's Investment Office supports the foundation's mission by managing and growing a nearly $4 billion endowment.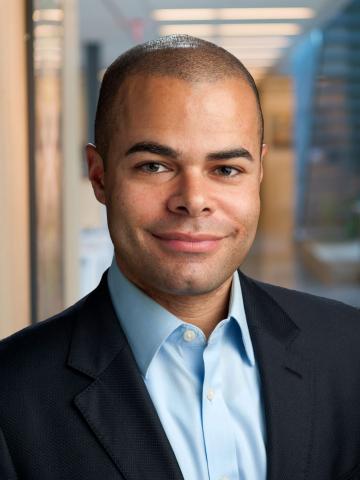 Working primarily across public markets, Ohmer will bring his breadth of experience to help set Kresge's overall investment strategy, enhance asset class construction, and recommend external asset managers.
Prior to joining Kresge, Ohmer served as senior manager of private equity at the UAW Retiree Medical Benefits Trust where he was responsible for helping manage the $60 billion trust, the largest nongovernmental purchaser of retiree health care in the United States. He also helped lead the Trust's equity and inclusion efforts and identified diverse managers with whom to invest.
Ohmer is an adjunct clinical professor of law at the University of Michigan Law School. He was also named the recipient of the 2019 Rising Star Award from the National Association of Investment Companies, the largest trade organization for diverse-owned private equity and hedge funds. His previous experience also includes working at Invest Detroit Ventures and Goldman Sachs.
"Adrian brings a wealth of investment experience – especially in alternative asset classes – that will only enhance our efforts to manage and grow our portfolio so that Kresge can continue to pursue its mission," said Robert J. Manilla, Kresge vice president and chief investment officer. "He will also be vital in our continuing work to embed equity into our day-to-day operations – specifically by helping us identify diverse managers and by mentoring the next generation of women and investors of color so that our sector is more representative and inclusive."
A native of Indianapolis, Indiana, Ohmer earned a juris doctorate from the University of Michigan Law School and holds a bachelor's degree in foreign service from Georgetown University where he served as chairman of the Students of Georgetown Inc., one of the largest student-run corporations in the country.