Kresge Foundation launches "25% by '25" and pledges to invest one-quarter of U.S. assets in diverse-owned firms by 2025
First private foundation signatory to ABFE's "Diversity in Foundation Asset Management Pledge" to expand gender and racial diversity among endowment asset managers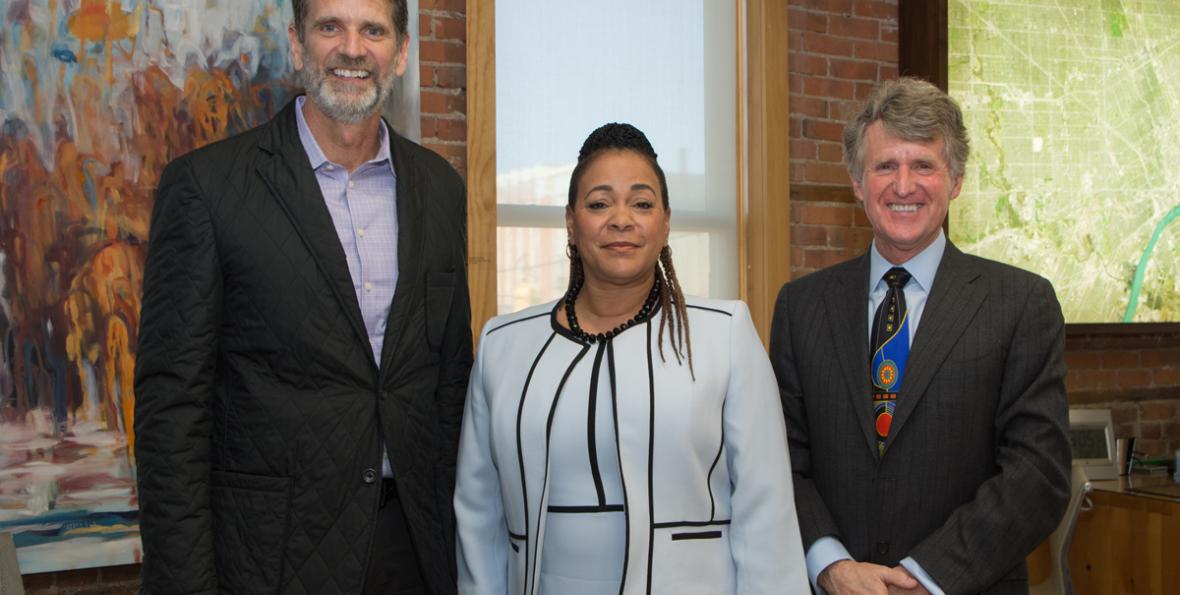 The Kresge Foundation announced Wednesday that by 2025, 25 percent of its U.S. assets under management will be invested in female and diverse-owned firms. The pledge was unveiled at ABFE's annual conference, which is being held here this week. As a testament to this commitment, Kresge is the first private foundation signatory to ABFE's "Diversity in Foundation Asset Management Pledge," a challenge to encourage philanthropic and institutional endowments to take concrete steps to expand gender and racial diversity among their asset managers.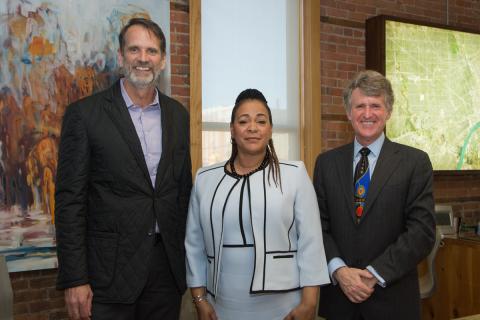 Kresge is seeking to align its internal hiring and investment practices with its institutional values by advancing opportunity structures that dismantle the persistent and pervasive racial, economic and political barriers that impede pathways to opportunity. This will occur by championing opportunities for U.S. investment firms that have been underrepresented within the foundation's endowment, mainly those led by women and people of color.
"This is about equity. It's about accountability. And it's about better economic outcomes," Kresge Vice President and Chief Investment Officer Robert J. Manilla said. "We believe that diversity of thought, background and beliefs leads to better investment decisions and returns, so our efforts to diversify our investment managers is not only the right thing to do, it's the smart way to work."
Asset management firms owned and operated by diverse teams make more accurate decisions and demonstrate equal or better performance than their peers. Yet these firms represent just 1.1 percent of the financial industry's $71 trillion of assets under management, according to a 2016 report from Bella Research Group and the Knight Foundation.
From its inception, ABFE has served as a vehicle for leveraging resources for the betterment of Black communities. In advance of its upcoming 50th anniversary, ABFE has developed the "Diversity in Foundation Asset Management Pledge" with the goal of securing pledges from 50 foundations by the end of 2021 to place up to 25 percent of their assets under management with women and minority-owned firms.
"The reluctance to face the finance industry's demographic has stifled its' growth and impact", said ABFE President and CEO Susan Taylor Batten. She stated values of unity, organizing and the pooling of resources are central to the organization's mission, and is what drove ABFE to challenge the philanthropic sector. "Today Kresge is taking important steps to not only look inward, but to serve as a model for other institutions that manage large endowments," Batten said.
"Expanding equity and opportunity is the essence of The Kresge Foundation's mission," said Kresge President & CEO Rip Rapson. "By committing to the ABFE pledge, we hope to signal to the philanthropic sector that the elevation of diversity, equity, and inclusion cannot be walled off within philanthropy's programmatic activities but must instead infuse every aspect of our operations. The health of Kresge's endowment is no exception, and we will strengthen it by hiring, sourcing and partnering with a more diverse selection of asset managers."
To achieve its Investment Office goal to advance diversity, equity and inclusion, Kresge is taking a three-pronged approach:
 Intentionally attracting more diverse candidate pools
Diversifying the foundation's endowment managers
Setting the basis for peer organizations and the investment industry to follow suit
Kresge is actively taking steps to implement this three-pronged approach, both in the short and long terms, to further opportunities for diverse candidates and firms.  On talent, the team has revamped its recruiting and hiring practices to ensure it's attracting a more diverse and talented candidate pool.  As part of this effort, the team has intentionally taken steps to reduce implicit bias, from adopting a blind recruiting process to removing a prior-work prerequisite for interns. Meanwhile, the Foundation is making a number of organization-wide changes, including rewriting job descriptions to remove gender bias.
Kresge is also actively helping to build a pipeline of young people interested and prepared for a career in the investment industry. Early interventions include supporting youth financial literacy programs and hosting interns from institutions specifically focused on pipeline diversity. Since 2015, Kresge has created $2 million student-managed portfolios at both Oakland University and Wayne State University, two public colleges in metro Detroit. The funds are carve-outs from the foundation's $3.6 billion endowment and are intended to couple curriculum with real-world investment experience for undergraduates while exposing them to career opportunities at dozens of corporate, philanthropic and public institutions in Michigan.