Kresge Foundation introduces $20 million initiative to improve early childhood outcomes
Five-year program will make high-quality early childhood development programs more available, strengthen maternal health supports, reward practitioners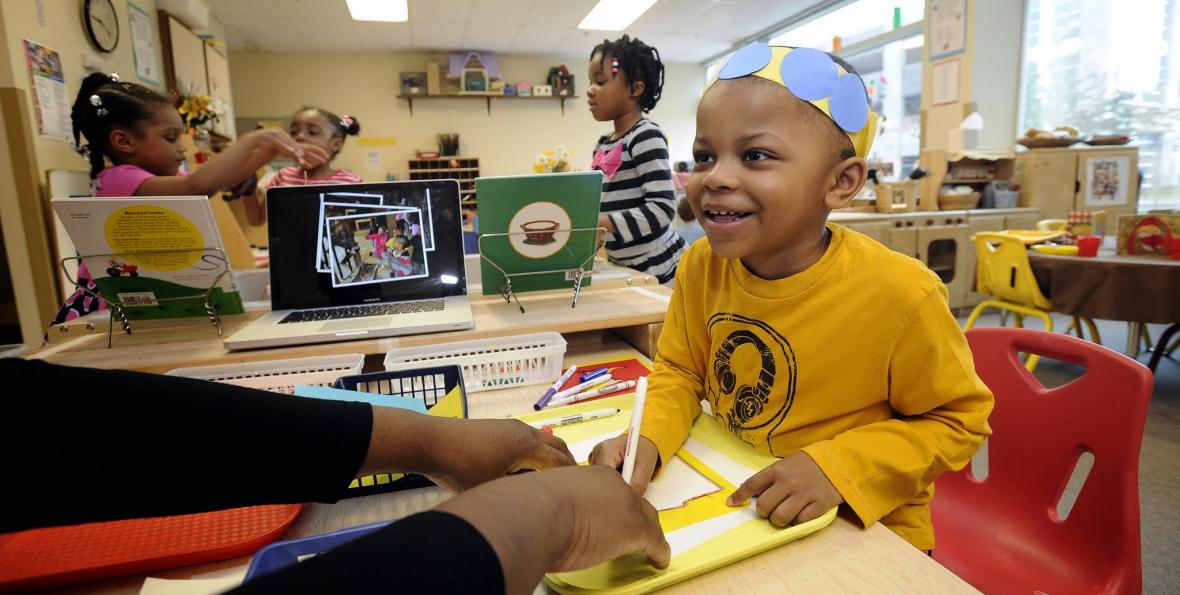 The Kresge Foundation today announced a new early childhood development effort aimed at unlocking the potential of the youngest Detroiters. The Kresge Early Years for Success (KEYS): Detroit is a $20-million, 5-year initiative to promote the healthy development of Detroit children through investment in high-quality early childhood centers, funding of neighborhood collaborations focused on early childhood development, support for early childhood workers, and a redesign of the infrastructure that supports young children throughout the city.
The initiative will focus on five areas: 
Investments in new, comprehensive early childhood centers; 
Below-market loans to improve current early childhood development facilities and to improve maternal healthcare services; 
Grants to support neighborhood early childhood collaborations and early childhood practitioners; 
Investments that draw national early childhood experience and expertise to Detroit; and 
Formation of a leadership alliance co-supported with the W.K. Kellogg Foundation that will bring together stakeholders from across all sectors in Detroit to create a strategic investment and action framework for the city's youngest children
The foundation made the first $4 million of investments in this new initiative in recent weeks.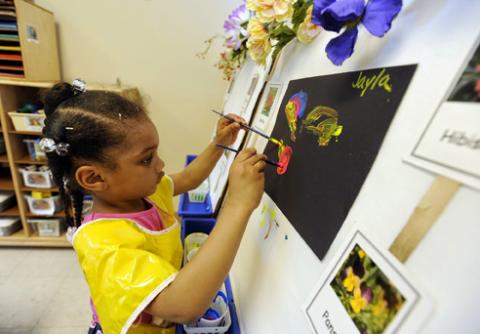 Also released today is a Kresge-commissioned report from IFF, formerly known as the Illinois Facilities Fund, a nonprofit investor that works in Detroit neighborhoods and is a key partner in the initiative. The assessment, "The System We Need: A Neighborhood Snapshot of Early Childhood Education in Detroit," showed that in 2015, Detroit had only enough high-quality childcare spots to serve 22 percent of its children ages 0-5 needing care. The full report is available here.
"We will know Detroit is on the path to a full turnaround when there is evidence that its children are safe and healthy and when they are academically, emotionally, and developmentally ready to begin school," said Kresge Foundation President and CEO Rip Rapson. "But that is not the case now. With only 14 percent of Detroit children estimated to be kindergarten-ready and more than two-thirds living in poverty, we have a crisis that reverberates from generation to generation. We have to break the grip of this invidious cycle and provide our youngest residents with every full opportunity to thrive."
"We can't do this alone," Rapson said. "The philanthropic sector is ready to bring all who care about the next generation of Detroiters to the table to create a shared vision and take collective action to change this trajectory. 
The investments include:
A $3 million program-related investment to IFF to create the Detroit Quality Fund, a low-interest loan program that will invest in viable early childhood centers that need renovations and expansions, as well as in other facilities that serve young children in Detroit and throughout Southeast Michigan. Sixty percent of the funds will be allocated for Detroit, with the remaining 40 percent available to other communities in southeast Michigan. 
A $300,000 grant to IFF to provide technical assistance and capacity building to would-be borrowers.
A $760,000 grant to IFF to support the planning, development and design of new state-of-the-art early childhood centers in Detroit. Through Kresge Early Years for Success (KEYS): Detroit, Kresge plans to invest in the construction of up to three such centers in Detroit neighborhoods. 
"We want big changes for Detroit's youngest children, and the development of new early childhood centers is the first step in demonstrating, and raising the aspiration for, what high-quality early childhood practice can be in Detroit," said Wendy Jackson, deputy director for Kresge's Detroit Program. Jackson is leading the initiative. "These centers will be multi-disciplinary and comprehensive, with health, human services, teacher professional development, and financial stability supports on site to serve the whole family in one location." 
"This is a system-changing investment by the Kresge Foundation," said IFF CEO Joe Neri.  "It will expand and improve early childhood care in Detroit, and also serve as a model both locally and nationally.  IFF is proud to be a part of this effort."
Licensed, high-quality early childhood facilities interested in applying for IFF loans, or anyone who wants more information on the program, can visit IFF.org to learn more.
Three other Kresge investments have already been made to support the initiative:
A $100,000 grant to Data Driven Detroit to plan for a free, digital data set that will benchmark outcomes for young children from across southeast Michigan.
A $50,000 grant to Third Sector New England to support strategic planning and capacity building for the Early Childhood Funders Collaborative, a national network of foundations and corporate giving programs that are dedicated to the positive development of young children and have substantial grantmaking portfolios in early childhood development and education.
A $15,000 grant to conduct a comprehensive analysis for the Southeast Michigan Early Childhood Funders Collaborative (SE-ECFC) of the major sources of federal and state funding available to support early childhood programs. Other lead funders in the project include the Max M. and Marjorie S. Fisher Foundation and the Skillman Foundation. 
The foundation first committed to work in early childhood in Detroit in 2014 through the White House initiative "Invest In Us," which celebrated its first anniversary in mid-December. 
Kresge's mission is to expand opportunity for low-income people in America's cities. Kresge's Detroit Program uses a comprehensive strategy to promote long-term economic opportunity in the foundation's hometown. That strategy encompasses efforts to revitalize neighborhoods, strengthen development of the Woodward Corridor, promote a vibrant arts and culture ecology, advance regional transit, improve early childhood development opportunities, and enhance civic capacity.