Kresge awards leading human services organizations for innovative approaches
Thirteen organizations awarded support from Kresge through two-year leadership program and grants
The Kresge Foundation selected 13 path-breaking human services organizations for an inaugural cohort that will continue to develop innovative approaches to human services. The initiative is part of Kresge's Human Services Program focus on the advancement of human services to accelerate social and economic mobility for people with low incomes in America's cities. 
During the two-year program, each organization will receive a $500,000 grant to support their work. Representatives from the organization will also form a learning and collaboration network to grow as leaders and so that lessons from their work may be shared with the wider human services field.
"This is a dynamic group of organizations who are setting the pace of evolution for human services with a focus on advancing and accelerating mobility," said Raquel Hatter, deputy director of The Kresge Foundation's Human Services Program. "Families and communities across the country continue to struggle with the daily realities of living in poverty and the challenges of moving forward. These organizations are reimagining our support systems by co-creating solutions with people to best help them achieve their goals and dreams. The cohort leaders are joining a movement that is transforming the human services sector to have an unrelenting commitment to successful outcomes."
In particular, the initiative supports the Human Services Program's efforts to foster the next generation of human services organizations. Kresge defines next generation human services organi­zations as organizations or local networks that are setting the pace of evolution in the social services sector by delivering supports that are responsive to client needs, adopting a data-driven approach and embracing a stance of risk taking.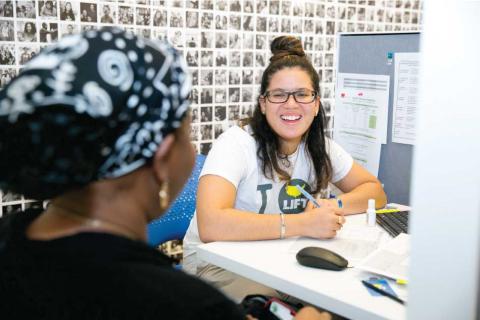 The organizations will be supported by Leadership for a Networked World, which serves as the learning partner for the initiative. Founded in 1987 at Harvard Kennedy School, Leadership for a Networked World helps leaders improve outcomes and value through organizational adaptation and transformation.