Kresge Foundation announces awardees of new grantmaking initiative in Memphis
American Cities Practice, Arts & Culture, Health and Human Services Programs to invest in local partners working on strengthening opportunity for Memphians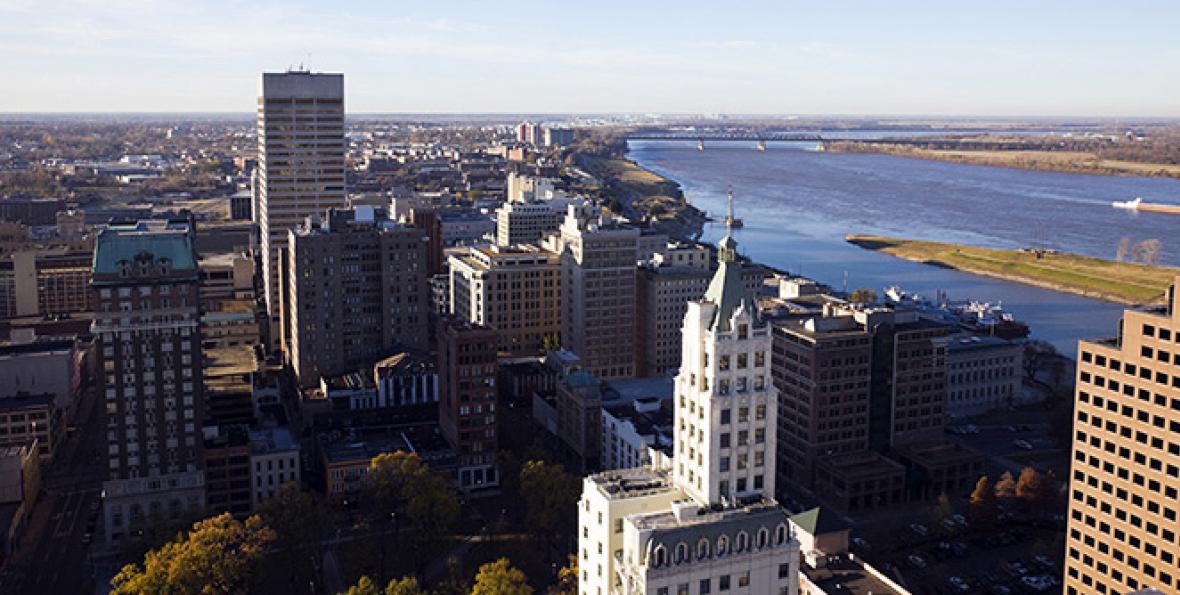 The Kresge Foundation announced today that 10 organizations will receive a total of $1.3 million in grant support to boost opportunity for residents of Memphis.
"Today marks a significant acceleration of Kresge's commitment to Memphis," said Chantel Rush, program officer with the American Cities Practice, who helped oversee the grantee selection process and has been leading Kresge's deepening work in Memphis. "Memphis-based nonprofits are undertaking important work to expand opportunity for Memphians with low income. This suite of investments recognizes the good work underway and increases the access Memphis-based institutions have to Kresge's grantmaking resources."
As part of its grantee selection process, Kresge prioritized organizations working in the areas of community development, creative placemaking, health or human services that: focus on equitable outcomes for Memphis residents with low incomes; show evidence of local community support and collaboration with partners; and are multi-disciplinary in approach.
Kresge invested in the following organizations, all of which align with the foundation's four key strategic approaches:
Supporting the articulation of community priorities to inform decisionmaking:
BLDG Memphis (formerly the Community Development Council of Greater Memphis) – Stabilizing and reinvigorating neighborhoods across the city of Memphis by identifying areas for strategic blight interventions with the aim of transforming these spaces into community assets.
Determining plans for action:
Historic Broad Avenue Arts Association – Developing a strategic action plan to leverage opportunities for inclusive development in the Binghampton neighborhood.
Enhancing the capacity for transformative change (including collaboration):
AARP Foundation – Implementing a food prescriptions program in which Supplemental Nutrition Assistance Program (SNAP) recipients at community health centers and hospitals will receive incentive vouchers for the purchase of fresh fruits and vegetables in partnership with Kroger grocery stores, farmers' markets and the U.S. Department of Agriculture Food Insecurity Nutrition Initiative.

Neighborhood Preservation Inc. – Launching intensive analysis, policy reform and practical training to address the widespread problem of unhealthy housing conditions in Memphis.

United Way of the Mid-South – Supporting "Driving the Dream," an effort to network human-serving organizations so that their collective efforts are person-centered and provide comprehensive support.
Strengthening neighborhoods and systems of opportunity:
Klondike Smokey City CDC – Piloting a youth apprenticeship and artisan development program that will address youth unemployment and blight using arts, culture and design approaches.
Knowledge Quest – Developing an operating strategy, architectural master plan and greenhouse for the Green Leaf Learning Farm, an urban microfarm, to increase opportunities for families and children through sustainable agriculture.
The Works Inc. CDC – Revitalizing commercial corridors in South Memphis.
Leadership Memphis – Establishing Plant the Parkways, to build and enhance public space in the core city through neighborhood and community-wide volunteer support.
Memphis Library Foundation – Restoring the Cornelia Crenshaw and Randolph branch library facades and public spaces in neighborhoods through a community-engaged design approach.
These grants range in size from $25,000 to $150,000 per year and are expected to provide support over 12-24 months.
Since 2014, Kresge has made investments in Memphis totaling $5.4 million to spur economic and community development. With the launch of The Kresge Foundation Funding Opportunity for Memphis, the foundation expanded its philanthropic footprint in the city to help support local nonprofit and government organizations across an array of sectors.