Kresge fills new talent and organizational development position, expands Education Program team
Jennifer R. Jaramillo has been hired as the deputy to the president for talent and organizational development and Bethany Miller has been hired as a program officer for the Education Program at The Kresge Foundation, President and CEO Rip Rapson announced today.
Before joining Kresge, Jaramillo worked at Accenture where, as strategy senior manager, she co-led that organization's global talent community of more than 600 professionals.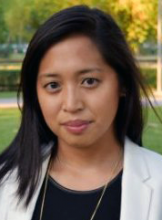 "Jennifer will lead the development and implementation of talent management, which is an entirely new function at our organization," Rapson said. "She will create and execute our strategic approach and philosophy toward how we advance the Foundation in the areas of talent acquisition and retention, organizational development and performance management."
The newly created position represents a significant acceleration of the foundation's commitment to and investment in attracting and acquiring new talent and boosting the professional development of current employees.
"Kresge views commitment to talent attraction and development as paramount to our succeeding in our mission," Rapson said. "We look forward to Jennifer's future work in cultivating a robust framework to recruit and attract the best talent while also thoughtfully enhancing the careers of current Kresge employees."
Jaramillo earned her master's in business administration from the Ross School of Business at the University of Michigan and her bachelor of science from University of Michigan's School of Engineering.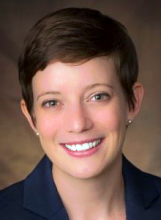 Miller will manage a portfolio of investments for Kresge's Education team, which focuses on getting more low-income, under-represented, minority students into and graduating from postsecondary institutions in both the U.S. and South Africa.
She joins Kresge after earning a master's degree in public affairs from the Woodrow Wilson School at Princeton University and completing a fellowship at Impetus-PEF in London. Prior to graduate school, Miller spent two years at the Helios Education Foundation in Phoenix as an evaluation and research analyst. She also worked for two Kresge grantees, the American Council on Education and the research firm MDRC.
"Bethany brings a deep background in U.S. higher education and strategic learning and evaluation. Her career has situated her on both the grantee and the grantmaker side of the table," said William F.L. Moses, managing director of the Education Program. "That unique perspective will be incredibly valuable to us as we work to find the most effective investments to ensure more underrepresented students get into and graduate from colleges, universities and certificate programs. We're delighted to have her at Kresge."