Kresge backs screening of doc on Historically Black Colleges and Universities
The 150-year history of America's Historically Black Colleges and Universities is a rarely told story brought to the screen in filmmaker Stanley Nelson's "Tell Them We Are Rising: The Story of Black Colleges and Universities."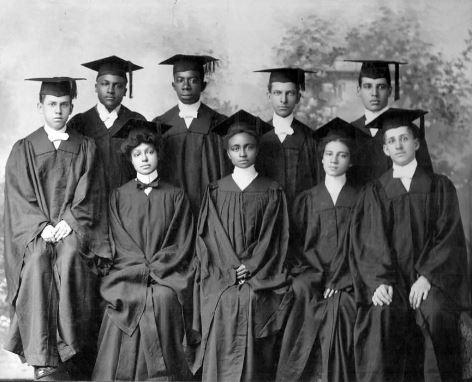 "HBCUs have been – and continue to be – fundamental to the story of African Americans, and the nation, from the Reconstruction era to today," says Wendy Lewis Jackson, managing director of Kresge's Detroit Program. "They are unapologetically about black educational excellence and this film shows why this is so important to all of us."
Along with Kresge's Education Program, its Detroit Program is supporting a showing of "Tell Them We Are Rising" on Friday, March 2, at Detroit's Charles Wright Museum of African American History. The film, which first aired on PBS stations on Feb. 19, can also be viewed online.
The showing is also supported by the Detroit College Access Network, the Detroit Regional Chamber of Commerce and the Wright Museum. The event is free and open to the public, although RSVPs are requested.
The film will be followed by a discussion with award-winning filmmaker Nelson led by Marlowe Stoudamire, founder of Butterfly Effect Detroit and the former project director of Detroit 67, a multiyear community project to commemorate the July 1967 civil unrest in Detroit.   
The Kresge Foundation has a long history of backing capital campaigns at HBCUs. In recent years, Kresge's Education Program has made grants in support of efforts to reduce their operating costs, enhance sustainability and improve student persistence.
Earlier this year, Kresge's Education Program awarded $250,000 to the United Negro College Fund to explore expanding its Campaign for Emergency Student Aid. The campaign at United Negro College Fund's 37 members – all HBCUs – is for students close to graduation, but short of funding.
"HBCUs historically have been critically important entities, providing warm, supportive environments for first-generation and minority college students. That role continues today," says Bill Moses, managing director of Kresge's Education Program. "These institutions educate a disproportionate number of the nation's African-American students, including large numbers of our black doctors, nurses, engineers, poets, writers and educators. We must continue to support these institutions to ensure that as a nation we meet our ambitious postsecondary attainment goals."
In 2012, Kresge Trustee Phillip Clay published "Historically Black Colleges and Universities: Facing the Future," which was based on a study undertaken while he was a fellow at the Ford Foundation.
The study noted many challenges facing HBCUs, which have "positively transformed the educational opportunities and outcomes for black Americans, and by extension the nation's professional class."
"HBCUs are about changing the odds," says Benjamin Kennedy, an alumnus of Morehouse College and managing director for Kresge's American Cities Practice and Detroit Program. "Their impact on our country cannot be understated, and we're privileged to bring this important film screening and discussion to the Detroit community."