Kresge among roster of funders pledging collective $4 billion commitment to tackle climate change emissions
The Kresge Foundation is among 29 funders who pledged a collective $4 billion over the next five years to combat climate change – the largest ever philanthropic investment focused on climate change mitigation.
The commitments were announced Sept. 14 at the Global Climate Action Summit in San Francisco. Kresge's commitment totals $100 million over the five-year period, primarily a combination of grants and social investments.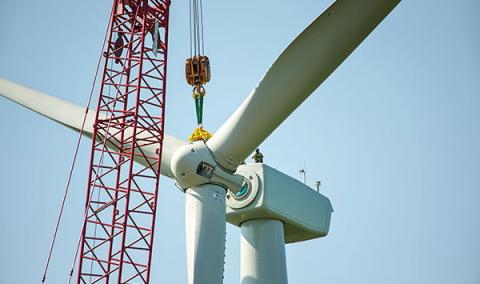 The foundation's Environment Program helps cities implement comprehensive climate resilience approaches grounded in equity, through a combination of mitigation efforts, adaptation strategies and the fostering of social cohesion and inclusion. The foundation's pledge accounts for its mitigation funding only.
The commitments are encouraging, but just a fraction of the sustained, focused and well-financed effort that is needed to slash climate pollution.
"We recognize the imperative of acting swiftly and decisively to reduce the pollution that causes climate change," said Lois DeBacker, managing director of Kresge's Environment Program. "Its impacts threaten all that we care about, including human health, economic opportunity, infrastructure in our communities, and the natural systems we rely on for well-being."
The funders' investments will support work in five key areas addressed at the summit, including healthy energy systems, inclusive economic growth, sustainable communities, land and ocean stewardship and transformative climate investments. Much of the support will go to organizations working on the front lines of climate change, expanding local efforts to address the climate crisis.
"Philanthropy's pledge is no substitute for government and private sector action and investment," said DeBacker. "Addressing this challenge will require the engagement of all sectors working with urgency to ensure that climate solutions are effective and equitable."