Investors, including Kresge, bring another $100M to Healthy Futures Fund
Kresge support includes nearly $3.5 million through social investments, grants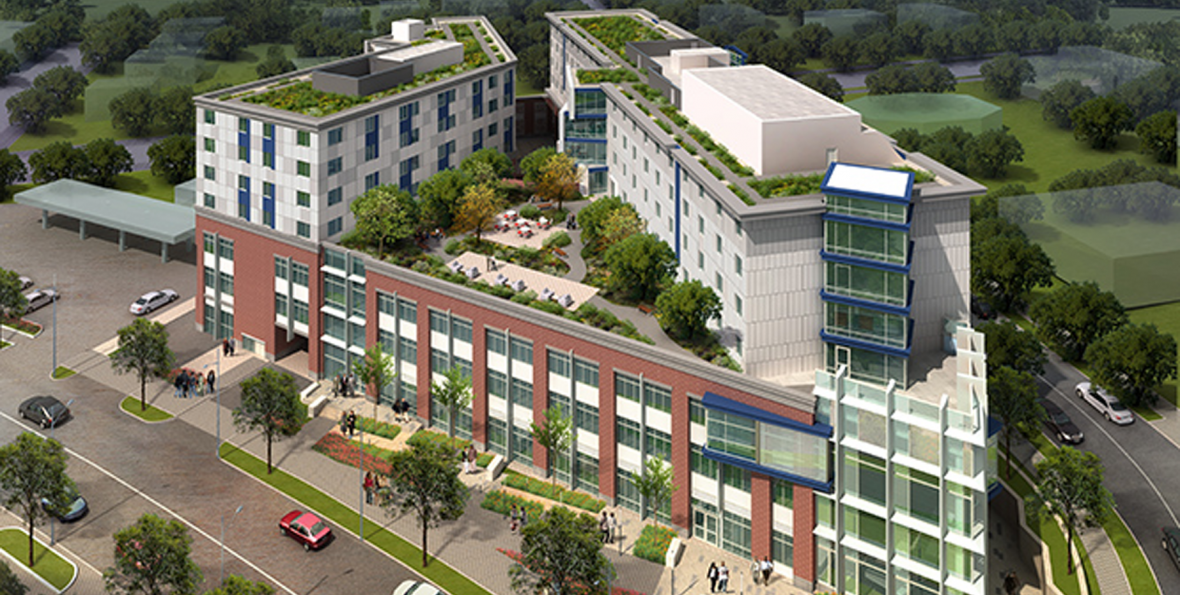 LISC, with Kresge Foundation support, announced a second $100 million of investment in the Healthy Futures Fund (HFF), money that will expand housing opportunities and improve access to quality health care and other programs that support health in low-income communities across the nation.
Kresge's investment in this round of funding includes a $2.5-million loan guarantee made through the Social Investment Practice, as well as a $916,000 grant, paid over two years, from the foundation's Health Program.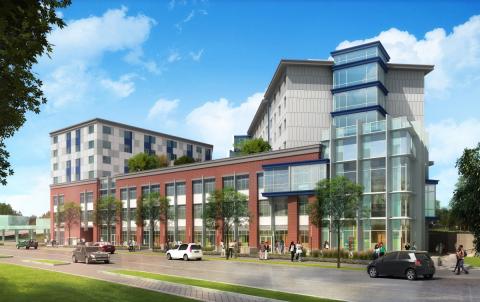 "Through this fund, families gain access to housing they can afford and to the health care needed to live full, productive lives," said Kimberlee Cornett, managing director of The Kresge Foundation's Social Investment Practice. "We at Kresge are pleased to see this fund expand and additional capital deployed to improve the lives of people struggling to get by in our nation's cities."
The HFF launched with an initial $100-million round of funding in 2012 with major investments from Kresge, Morgan Stanley and LISC, which administers the fund. The first $100 million has been fully invested.
The Fund uses Low-Income Housing Tax Credits and New Market Tax Credits to expand access to health care and affordable housing for low-income residents. It has supported the construction of 400 affordable housing units, as well as federally qualified health centers (FQHCs) that will serve an estimated 40,000 people.
"The link between housing and health is well established," said David Fukuzawa, managing director of the Foundation's Health Team. "This round of funding will allow LISC to build new partnerships between health centers and other types of organizations working to improve the social determinants of health in low-income communities."
Those partnerships could include organizations that work on affordable housing, access to physical activity and employment. Kresge's grant support will help fund small grants to FQHCs and their partners to develop plans that lead to future investments, as well as grants to FQHCs that will support projects underway.
The second round of investment benefited from a $5 million investment from Dignity Health, a California-based nonprofit that operates hospitals and ancillary care facilities in 17 states.
"The link between housing and health is well established."
— DAVID Fukuzawa, Managing Director, kresge foundation health team

"The participation of a new, mission-aligned investor like Dignity makes HFF an extraordinary example of cross-sector partnership," Cornett said, "leveraging capital from a large hospital system, a financial intermediary, philanthropy and a commercial bank."
The Kresge Foundation Health Program works to reduce health disparities among children and adults by addressing conditions that lead to poor health outcomes. The Foundation's Social Investment Practice uses loans, loan guarantees and deposits in support of Kresge program goals.