Harpist, educator Patricia Terry-Ross' life and work celebrated in new Kresge-published book
The 2017 Kresge Eminent Artist has taught decades of harp students, performed with the Detroit Symphony, Michigan Opera Theatre, Motown string section
Fight for the arts and foster programs to bring arts to youth, Kresge's 2017 Eminent Artist Patricia Terry-Ross implored a crowd of nearly 200 well-wishers Monday night at Detroit's Gem Theatre as she was presented with a Kresge-produced monograph of her life and career.
A child prodigy musician, Terry-Ross has divided her adult life between prolific performing as a harpist and teaching. She surveyed an array of family, colleagues, friends and well-wishers and credited them as the "village" that had raised here.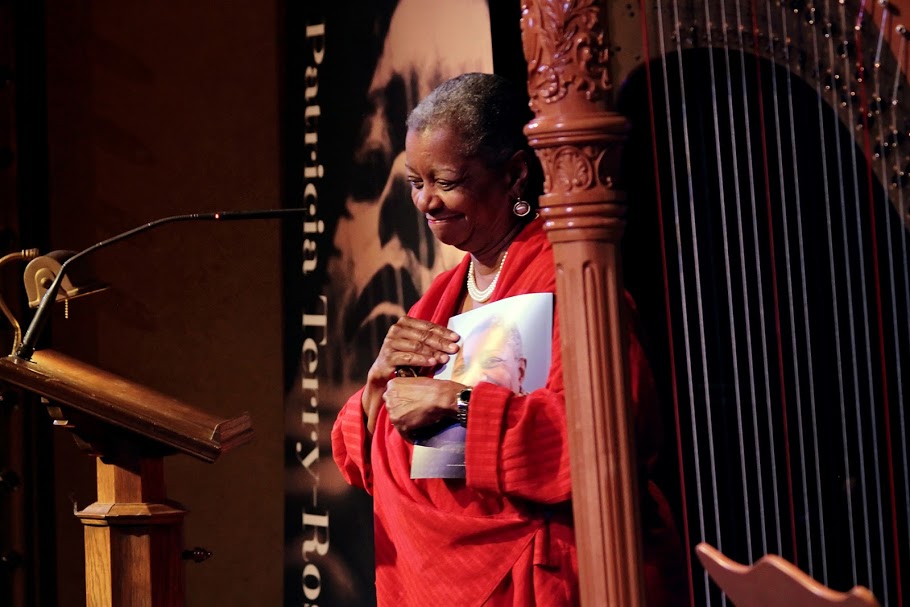 "This whole village must continue to fight for the arts, to fight for humanity, to fight for beauty. … And if you see programs withering around you, find new ones to build … because our children must have the arts, they absolutely must," she said.
Terry-Ross' life is recounted in the monograph, from her first TV appearance as a 7-year-old pianist, to her renowned decades of teaching, to her extensive work in Motown studios, with the Detroit Symphony Orchestras and with the Michigan Opera Theatre, which she joined as principal harpist early on and remains with today.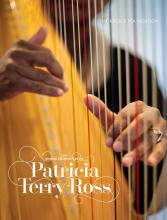 As an educator, Terry-Ross spent 31 years at the helm of Cass Technical High School's Harp and Vocal Ensemble, a hallmark program of the legendary music education department that has spawned stellar talents for decades. Terry-Ross' former students include teachers, performing professionals and notables in the world of classical instrumental music, opera and jazz.
She was named the foundation's 2017 Eminent Artist earlier this year, joining eight previous metro Detroit artists who have received the award since 2008 in recognition of professional achievements in their art forms, contributions to the cultural community and dedication to Detroit and its residents. The honor also includes a $50,000 prize and creation of the artist monograph which was released Monday. It is available as a PDF online and in printed form by requests to monographs@kresge.org (include name and mailing address).
Like the earlier Kresge Eminent Artists, Rip Rapson, Kresge president and CEO, said, Terry-Ross is a "one-woman … argument on the indispensability of our arts community in the preservation of the city's heart and soul … a one-woman argument on the role or arts and culture in the city's reimagination, reanimation and revival."
During the event, Rapson also paid tribute to 2014 Eminent Artist Bill Rauhauser, who died in July. "Bill was our dean of Detroit street photographers and a chronicler of our community. For generations of younger artists, Bill was the link to Henri Cartier-Bresson's 'decisive moment' and the excitement of that post-war photographic era." 
As part of Monday's program, Terry-Ross performed with her group, the Eason Trio, and was interviewed onstage by Ann Delisi, a radio host from Detroit's public radion station, WDET-FM. Terry-Ross spoke about the joys of playing the harp, her Motown studio days and the family that nurtured her talent. Terry-Ross credited her teaching philosophy to the grandmother who impressed upon her: "You've been given a gift, but it's not a gift unless you give it away. And you did not give it to yourself so always do honor to it." After her TV performance at age 7, said Terry-Ross, "That sort of put me in my place."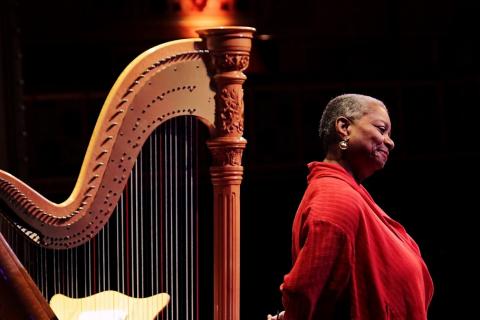 The monograph includes an introduction to the harp, the history of the Cass Technical High School harp program, notable compositions as selected by Terry-Ross, and tributes from colleagues, former students and others. Her students include noted composer Sally Lamb McCune, the current Cass Technical High School harp program director Lydia Cleaver, opera singer Janet Williams and MacArthur genius award-winning violinist Regina Carter. Spotify playlists created in conjunction with the monograph allow readers to hear many of the compositions noted, examples of Terry-Ross works, and music of several of her students.
College for Creative Studies President Rick Rogers, also speaking at the presentation ceremony, also called attention to the eight prior Eminent Artists. Previous monographs have celebrated a range of performing artists (the late trumpeter Marcus Belgrave and opera impresario David DiChiera), visual artists (sculptor and painter Charles McGee, the late photographer Bill Rauhauser, photographer Leni Sinclair and textile designer Ruth Adler Schnee) and literary artists (poet-publisher Naomi Long Madgett and playwright Bill Harris).  
Said Rogers: "They remind us just how vibrant that scene has always been and still is today.  Detroit artists – whether visual, performing or literary – are a probing, provocative, resilient and endlessly innovative tribe.  They draw energy from Detroit, and they give energy back to it.  They are essential to Detroit's identity."
In addition to the Terry-Ross monograph, you may also learn more about the eight prior eminent artists and download or order (while supplies last) monographs here.