Georgetown Climate Center launches Equitable Adaptation Legal & Policy Toolkit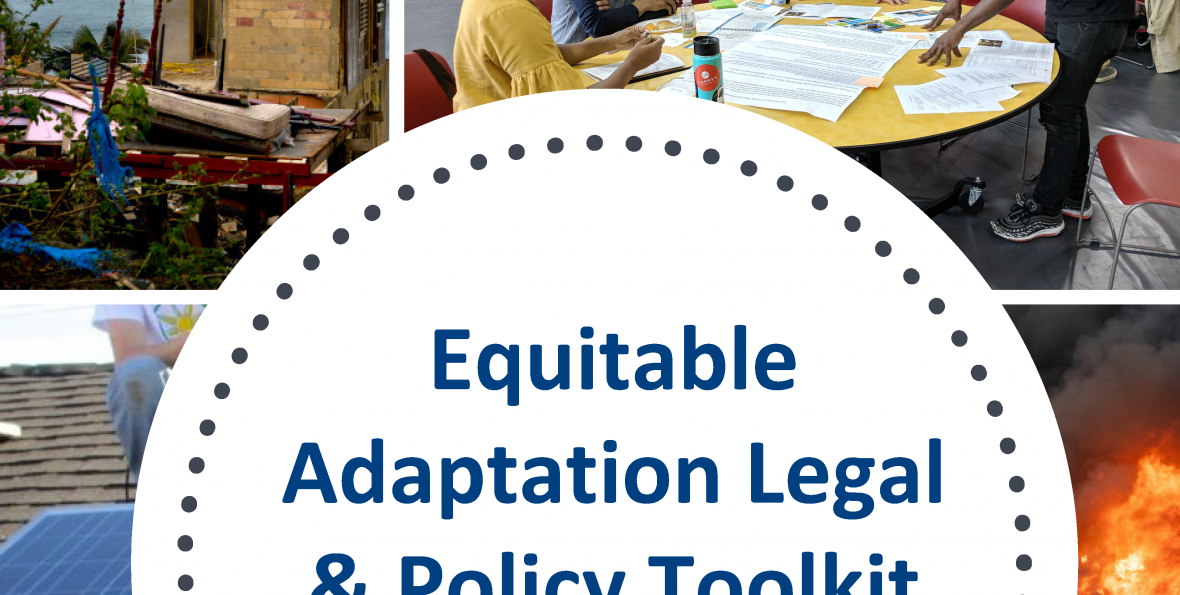 To help communities address the challenges of climate change and social inequality, Georgetown Climate Center (GCC) partnered with leading experts from across the country to develop the "Equitable Adaptation Legal & Policy Toolkit." GCC, a leading resource for state and federal policy, publicly launched the toolkit on July 29.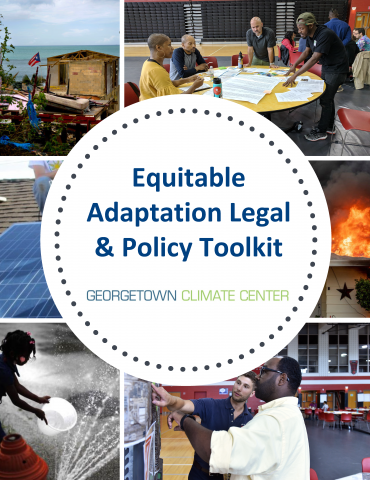 This online resource was created for communities and states working to develop and implement equitable climate adaptation solutions that put frontline communities first. As local governments and community-based practitioners are incorporating principles of equity into their climate adaptation planning and implementation, the new toolkit offers more than 100 case studies highlighting the best and emerging practice examples of how cities are addressing the socioeconomic risks related to climate change.
"The impacts of climate change disproportionately affect overburdened and low-income individuals and communities of color that already face significant economic and social challenges," according to a statement from the GCC team when launching the toolkit. "The cumulative impacts of pollution, racism, and political and economic disenfranchisement make it difficult for these communities to withstand and recover from extreme heat, flooding, and other climate impacts."
Through the Equitable Adaptation Legal & Policy Toolkit, GCC aims to:
Further explore how cities are moving beyond equitable adaptation planning and implementing policies that address both social equity and climate resilience.
Aid local governments and community-based organizations nationwide that are centering equity in their adaptation initiatives.
Compare promising practices and case studies across cities to draw lessons from different approaches.
Provide frameworks to help practitioners craft similar legal and policy options for their own jurisdictions in ways that will help them advance equitable responses to the impacts of climate change.
Jalonne White-Newsome, Environment senior program officer, took part in a July 29 webinar to publicly launch the toolkit. More than 350 people joined the webinar, which featured the toolkit's authors and advisors, including White-Newsome (The Kresge Foundation), Mayra Cruz (Catalyst Miami), Melissa Deas (D.C. Dept. of Energy & Environment), and the Georgetown Climate Center team.
"The vision of Kresge's Environment Program is to help cities combat and adapt to climate change while advancing racial and economic equity," said White-Newsome. "We work toward that vision by ensuring equity is embedded in all of our work – whether it's related to efforts to mitigate climate change, improve adaptation to climate change, enhance social cohesion, or by enhancing the social infrastructure of a place, or field of practice."
Last April, the GCC team invited leaders from across the country, including sustainability experts, community and social justice activists, governmental leaders, and others to contribute to the design of the toolkit, including framing what equitable adaptation means.
"From the beginning, the GCC team has intentionally involved community-based and social justice organizations led by people of color that represent some of the communities most impacted by climate change as expert consultants to help design the portal," White-Newsome said. "This expert advisory team, made up of organizations like Emerald Cities Collaborative, WEACT for Environmental Justice, the NAACP and others, ensured that the portal would provide the proper framing for equity and showcase a series of really good case studies and contacts for organizations that are doing this work quite well."
White-Newsome said she was impressed that the portal wasn't created "in a box," but in fact modeled the behavior of what adaptation planning should look like. "Georgetown Climate Center's approach to developing the toolkit is an example of building the field of equitable adaptation practice. The toolkit and equity portal will be a great resource for many."
Learn more: Download the Georgetown Climate Center's Equitable Adaptation Legal & Policy Toolkit and view the July 29 launch webinar recording.