Elhasan Named Kresge Foundation Lead Attorney
The Kresge Foundation today announced that metro Detroit native Zenna Elhasan will join the organization October 1 to serve as its first lead attorney. In the newly created role, Elhasan will advise the foundation's Board of Trustees and staff on legal matters, support the development and enforcement of foundation policies and practices, and manage outside counsel relationships.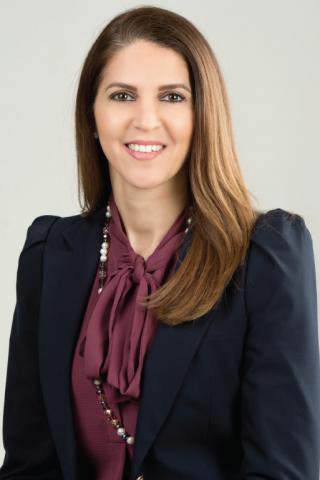 "The complexity of the foundation's work continues to grow every year," said Amy Robinson, Kresge vice president, CFO and chief administrative officer. "Zenna's deep legal experience combined with her ability to successfully collaborate within and outside complex organizational structures makes her an excellent choice for this deeply needed new role."
Elhasan joins the foundation after serving more than 6 years as corporation counsel for Wayne County, Michigan, where she has lead commercial litigation, federal civil rights compliance, labor and employment law and real estate and tax matters for the county. In this role, she also oversaw major projects and restructuring efforts, including the Wayne County jail project and transfers of the county's major sewer systems.
Previously she served as a judicial magistrate and director of probation for the 20th District Court in Dearborn Heights, Michigan, and was a partner at Allen Brothers, Attorneys and Counselors, PLLC, where she served as assistant city attorney for the city of Hamtramck from December 2005 through July 2011. She was also a legal assistant in the State of Michigan Attorney General's office from 2002 to 2004 and served as a Michigan Supreme Court judicial intern to Hon. Chief Justice Robert Young in 2004.
Elhasan earned a bachelor's degree in biology from University of Michigan-Dearborn, a juris doctorate from University of Detroit Mercy (UDM) School of Law and participated in the Young American Leaders Program at Harvard Business School. She is an active member of the State Bar of Michigan and the Michigan Muslim Bar and the Arab American Bar associations. She also serves on a host of nonprofit boards promoting Arab American civil rights, is a member of the Michigan State Bar Diversity and Inclusion Advisory Committee and supports youth education and health issues through Child's Hope and Hanley International Academy.   
Elhasan has received a number of awards and accolades during her career including dBusiness magazine's 2018 Top Corporate Counsel award, the 2017 Rising Star award from the American Arab Chamber of Commerce and was named a 2017 Crain's Detroit Business Notable Women Lawyers in Michigan.