Detroit revitalization advocate Laura Trudeau to retire after 40 year career
Key strategist to Detroit turnaround initiatives including Detroit Future City, Grand Bargain, M-1 RAIL
The Kresge Foundation today announced that Laura Trudeau, managing director of its Detroit Program, will retire at the end of the year. Trudeau, 62, joined the foundation in 2001 and has played a central role in nearly every significant revitalization project in the city of Detroit over the past 15 years.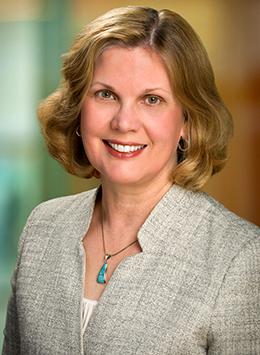 "It is impossible to fully understand Detroit's renewed trajectory of hope and health without understanding the central role Laura has played in virtually every aspect of city life," said Rip Rapson, Kresge president and CEO. "She has been so central to all that Kresge has done and continues to aspire to do that her retirement is hard to comprehend."
Rapson continued: "To highlight just one dimension, the vibrant landmarks and greenspaces that we know today – the beauty of Belle Isle, the inclusive redevelopment of the Detroit Riverfront, and the vitality of Eastern Market  – would simply be dimmer without Laura's fervent commitment to the city and its people. At Kresge, she has nurtured fragile ecosystems into thriving hubs of creativity and jobs. Her passion to elevate Detroit to its full potential as a 21st century city has provided a shot in the arm to countless individuals and organizations."
While leading Kresge's Community Development program and ultimately, the foundation's Detroit Program, Trudeau has overseen the investment of more than $425 million in grants and loans to local nonprofits and to national organizations capable of lending expertise and resources to help move the city forward.
"The best grantmakers have a deep understanding of their focus area, strong ties to others working in that area and a profound empathy for the people whose lives we seek to improve," said Elaine Rosen, chair of Kresge's Board of Trustees. "Laura exemplifies all three of those essential qualities."
Trudeau has played a pivotal role in hundreds of projects anchored by Kresge's areas of strategic focus: strengthening the building blocks of neighborhoods rich in opportunity; promoting the economic and residential stability and vitality of the Woodward Corridor; promoting local and regional transit; helping birth a comprehensive early childhood development system; enhancing the city's arts and cultural ecology; and expanding civic capacity.
Countless examples of Trudeau's work have provided a lasting legacy that serves the city and its residents for decades to come, including: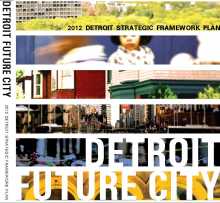 Detroit Future City Strategic Framework – Trudeau spearheaded Kresge's oversight to develop and implement the Detroit Future City Strategic Framework. The decision-making and investment guide promotes equitable and long-term economic opportunity for city residents, and includes strategies for economic growth, the re-imagination of underutilized land, residential stability, and effective transportation.
Grand Bargain – Working closely with the full Kresge team and other foundation partners, Trudeau was instrumental in developing the terms and governing conditions for the philanthropic fund that played a significant role in the successful resolution of Detroit's municipal bankruptcy in 2014.
 
M-1 RAIL – Since its inception in 2007, Trudeau has recruited and nurtured public, private, civic and philanthropic support for the development of a modern streetcar in the city. As the first major transit project in the U.S. that has been led and funded by private businesses and philanthropic organizations, the line has already promoted millions of dollars of economic development along the 3.3 mile stretch of Woodward Avenue in downtown Detroit and served as a catalyst for a regional transit system in Southeast Michigan.
Detroit Home Mortgage – Partnering with Kresge's Social Investment Practice, five local banks and other funders, Trudeau worked for almost nine months to help create the initiative that will help home- buyers in the city obtain a mortgage for the purchase and renovation of a home; she helped structure Kresge's largest guarantee commitment ever at $6 million, which buttresses the program and its clients.
Woodward Corridor Investment Fund – Again, working with the foundation's Social Investment practice, Trudeau supported the creation of a $30 million fund to provide one-stop financing for residential and commercial projects along the Woodward Avenue Corridor.
"Laura's network of contacts and partners stretches from neighborhood organizations to the White House," said Rapson. "Those connections have proved invaluable to the work of the foundation – and ultimately the city – more times than we can even begin to tally. She has been thoughtful, tenacious and fearless in moving partners to leave their silos and work together in innovative ways."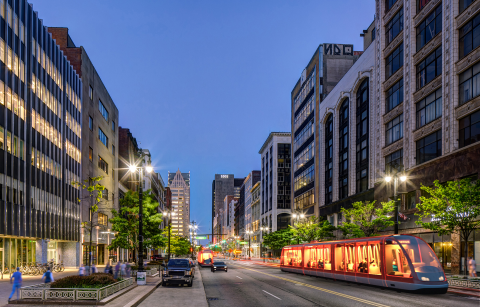 The goal, Trudeau told one interviewer, is an integrated approach so "we can capitalize on the innovation that takes place in the private sector and blend it with the community knowledge of the public and nonprofit sectors and of residents themselves to get to some real-time solutions."
Until her retirement in late December 2016, Trudeau will concentrate her time on the advancement of regional transit. She will serve as a senior advisor to Rapson and as an executive-on-loan, working with the coalition supporting the Regional Transit Authority of Southeast Michigan (RTA) and the M-1 RAIL organization– two projects with which she has been deeply engaged on Kresge's behalf for several years.
Both organizations will approach significant inflection points in the coming year. This spring the RTA is expected to roll out a master plan for full-service regional transportation – a long-awaited proposal to provide quality options to all residents in Wayne, Oakland, Macomb and Washtenaw counties. And next spring the M-1 RAIL streetcar is expected to carry its first passengers along Woodward Avenue between the North End neighborhood (West Grand Boulevard) and Congress Street.
Trudeau joined Kresge after a 28-year career at the former National Bank of Detroit (now JPMorgan Chase) where she served as vice president and regional head of philanthropy and community relations. In that role she oversaw the bank's grantmaking activity in Detroit and across the region.
A graduate of Central Michigan University, she is active in the nonprofit sector, including serving on the boards of Invest Detroit, Downtown Detroit Partnership and Detroit Future City. Among her many recognitions, in
2015 she was awarded Black Family Development Inc.'s Dr. Gerald K. Smith Humanitarian Award for leadership and stellar community service.
Wendy Lewis Jackson and Benjamin Kennedy, currently deputy directors of the Detroit Program, will serve as interim co-managing directors of the team and the program's nearly $31 million annual grant budget. Jackson and Kennedy, who joined Kresge's Detroit Program in 2008 and 2009 respectively, have played key roles in the development of all aspects of the program.