Detroit Repertory leader Bruce Millan reflects on 61 years using stage to 'reach the unreached'
Kresge kicks off transition fund drive with $50,000 grant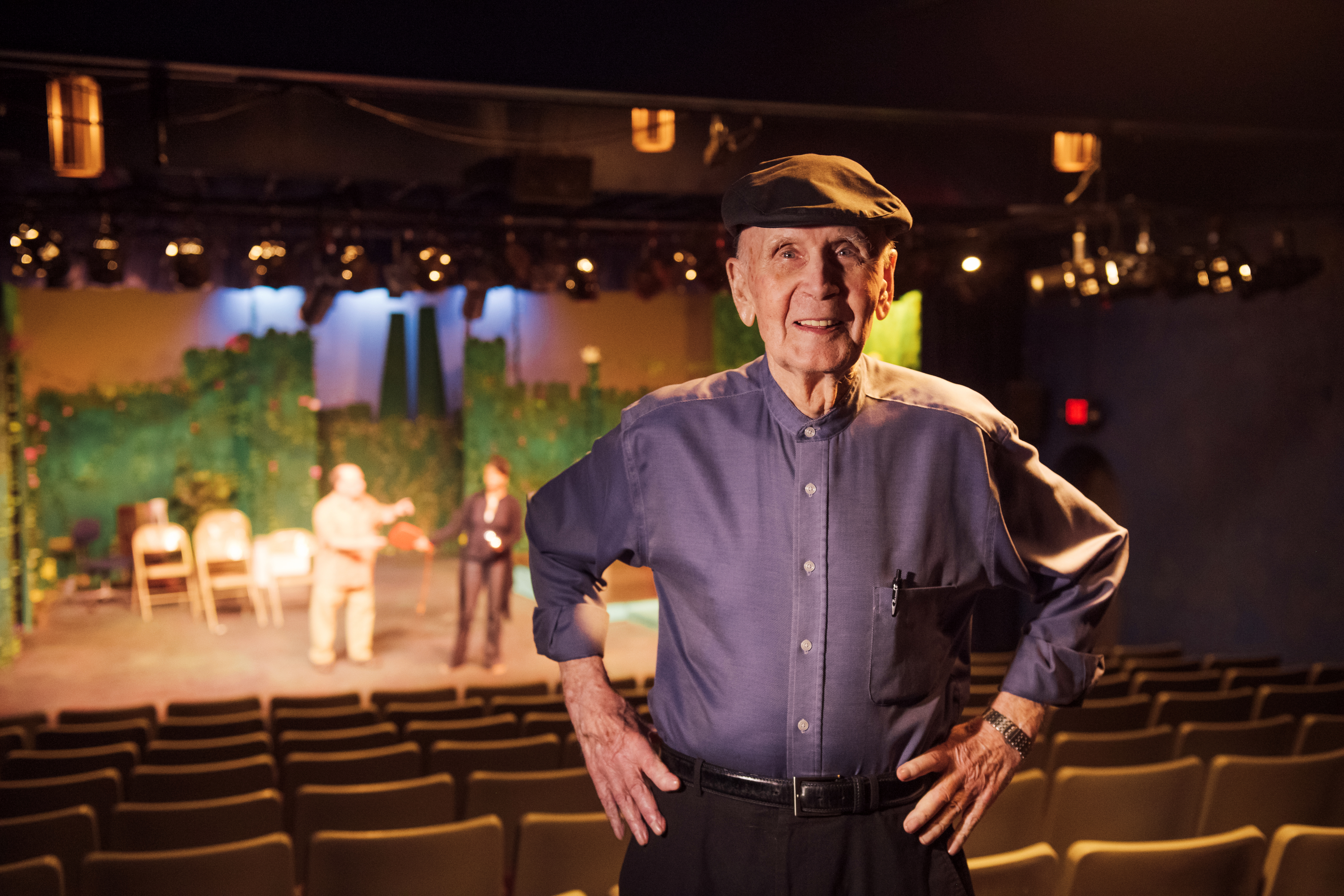 When the Detroit Repertory Theatre last saw a new artistic director, the president of the United States was Dwight Eisenhower. It was the year that the Soviet Union launched Sputnik, the first artificial satellite; the year that West Side Story debuted on Broadway, and the year that Michigan opened the Mackinac Bridge joining its two peninsulas.
Bruce Millan was among a small group of friends who founded the theater in 1957, and he took charge of the company's artistic direction right from the start. Sixty-one years later, Millan, 89, who holds the title of artistic director and managing director, is preparing to pass the baton.
It's been a history-making run. No other artistic director of a professional theater company in America can match Millan's longevity, as the Detroit Free Press found in a survey of the field some years ago. Millan takes his six-decade tenure in stride. "I never started the theater with the idea of quitting," he said. "Am I surprised? No. I'm just happy that we made it this far. We've not always been sure we'd be there, and even today it's difficult, but here we are."
The company's succession plan has a goal of raising $500,000 in bridge funding to stabilize finances over the next three years and ramp up staffing to sustain the theater well into the future.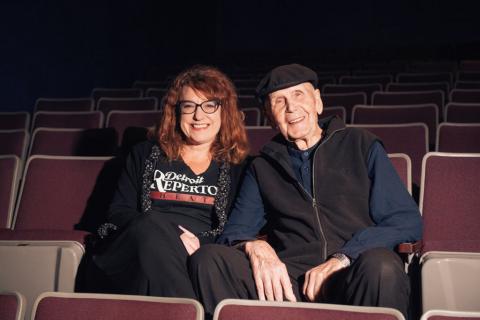 The current staff of five – two of which are unpaid positions – would expand to seven paid positions. And current Marketing and Development Director Leah Smith, the director-in-training, will take the helm as the transition team ramps up over the next three years.  
The Kresge Foundation's Detroit Program has made a grant of $50,000 as the theater begins its transition fund drive. That's in addition to previous grants to support the theater's general operation as part of the foundation's Detroit Arts Support Initiative.
"This is a theater that committed itself to consistent onstage diversity long, long before it was fashionable. It's a theater that is in the community, engaged with the community and programming with the community in mind," said Kresge Detroit Program Managing Director Wendy Lewis Jackson. "We're proud to support its continuity and growth at time when its core values are as important as ever."
"Kresge is so important to us, because they are open minded and willing to support us as we are," said Millan. "We're not changing."
The oldest professional nonprofit theater in Michigan, Detroit Rep has married high-quality production values with commitments to new playwrights, interracial casting and moderate ticket prices meant to keep the theater accessible to a broad public.  The company has always projected a progressive political and social spirit that reflects its grassroots origins and inseparable ties to the west side Detroit neighborhood it has called home since the early 1960s.
Located on an otherwise barren stretch of Woodrow Wilson Street in the shadow of the Lodge Freeway, the theater itself is a jewel – a former dry goods shop that through several renovations has been transformed into an intimate, 194-seat venue with a gorgeous lobby and a long wooden bar.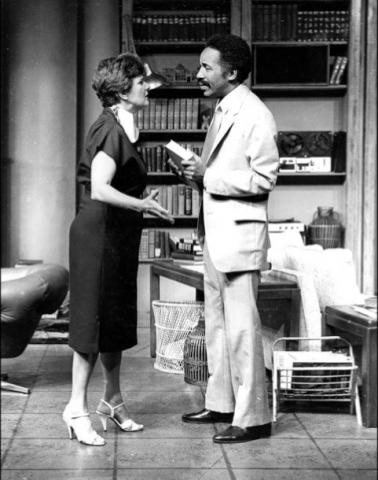 All production photos by Bruce Millan, courtesy Detroit Repertory Theatre.
Along the way, the company added an adjacent, secure parking lot and acquired two nearby buildings comprising a costume and scene shop, rehearsal space and a print shop. The company also owns two lots across the street from the theater. Of the three official founders, two remain involved: Millan and Barbara Busby, the company's fiscal officer.
Born in Detroit, Millan did not grow up in the theater as much as he did on the baseball diamond. He was a gifted shortstop and signed a minor league contract with the Chicago Cubs in his late teens before getting drafted into the Army during the Korean War. He served in Germany, returning to Detroit and Wayne State University, where he earned a degree in the sociology of art. A closet writer, he fell into a group of friends with a passion for theater and soon he was hooked.
The Detroit Rep started as children's theater. Millan wrote its first play – "The Invisible Indian Chief" – and it featured an interracial cast. The company toured widely across the Midwest in its early years, settling into its new home on Woodrow Wilson in 1965. The company began producing adult plays in 1967.  Millan continued to write plays, and he branched out into directing as well.
In Detroit Repertory Theatre productions, white and black actors would often play siblings or a parent and child. When the company started performing antiapartheid plays by South African playwright Athol Fugard in the 1970s, the works carried a pointed message about racial disparities in Detroit.
Millan also was an early champion of black playwrights Lonnie Elder III and August Wilson. Among the works that the theater has introduced under the banner of its New Playwrights Program, which began in 1976, have been "Camp Logan" by Celeste Bedford-Walker, "Somewhere in Between" by Craig Pospisil and "Carpool" by Laura Hembre.
Millan said the Detroit Repertory Theatre remains committed to bringing people together and building community, a fundamentally humanist philosophy, even as the wider world appears to have turned more and more toward materialism. "We're living in an era in which everything is measured in money," he said. "People don't ask: How are you going to move society and why do you want to move society? We hold out and say: Money is not the measure of human beings."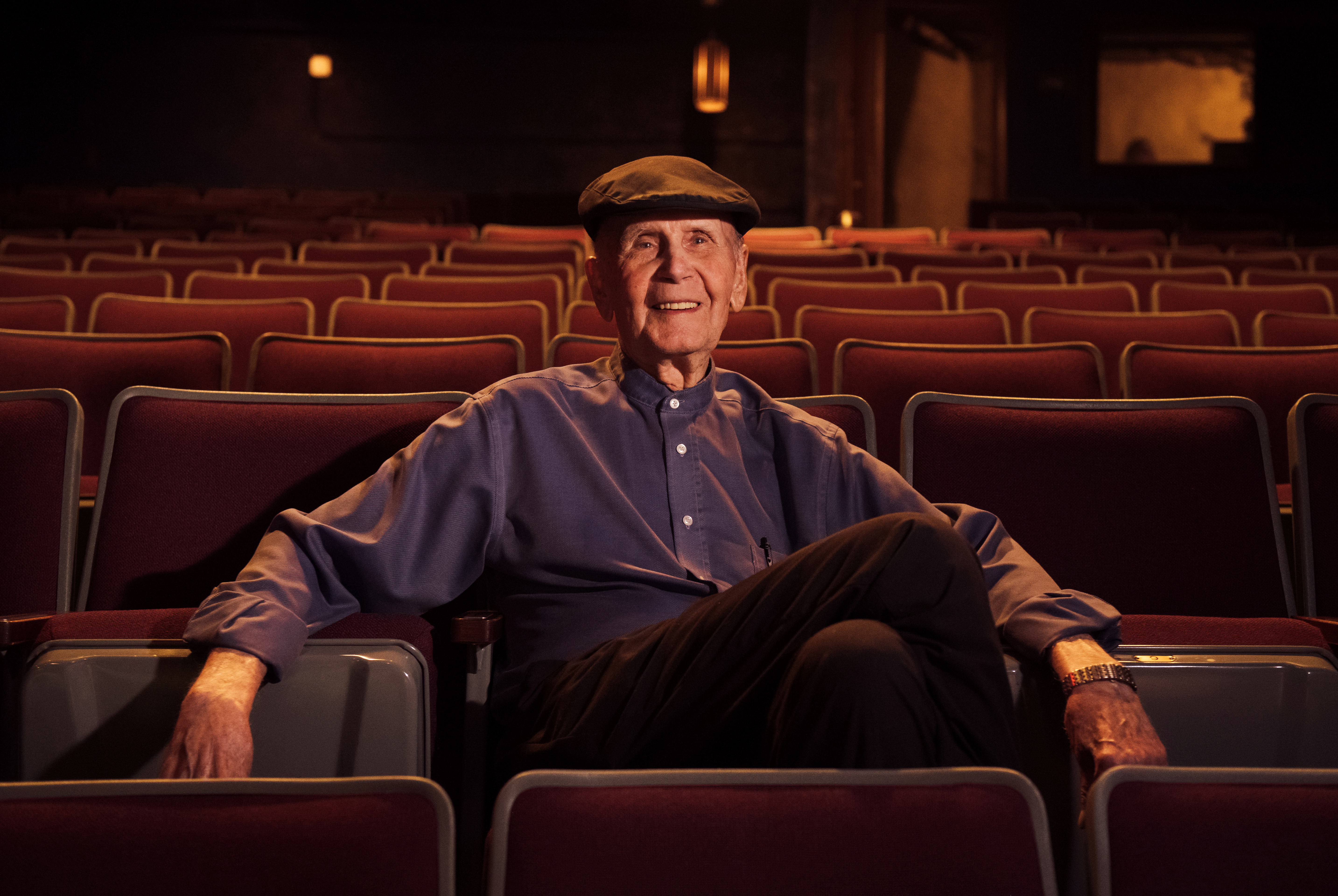 A Few Words with Bruce Millan
Q: What do you think the role of culture is in a city like Detroit?
In the long run, culture is the measure of a civilization. What it means is more important than the day-to-day financing and so on. It's what we study when we look backwards. When we look back into the Renaissance period or into Africa, what do people study first? They start studying the culture.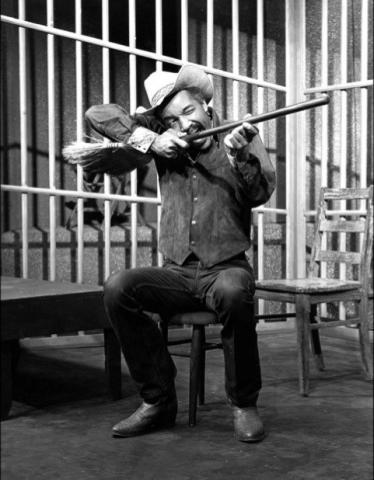 Q: How did you end up in theater?
The best way I can explain it is that back in my youth, I was a rebel. I did not like what was happening day to day. Theater interested me as a way to change the world. In those days, you thought in terms of changing the world. Eventually, you come to changing your city, then changing your constituents and then trying to change somebody day to day. If you can attack or ignite the moral and ethical and social imagination of your constituents with what you're doing, you can ignite for them a new way to look at the world.
Q: What was it that you saw that you didn't like when you looked at the world?                                                                              
Racism. That was a big issue with me, even as a teenager. It started with questions: Why is the world the way it is? Why are we living this way? Why do some people have this, and others don't? It was really an evolution inside of myself. I thought society could be better, and eventually I knew that theater could be better and a helluva lot better and more important.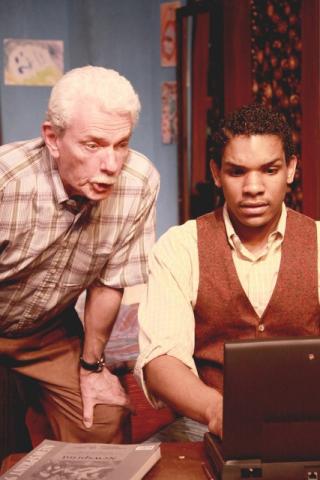 Q: Interracial casting has always been a trademark of the company. Why?
Even when we started the children's theater, we were a racially mixed company, and that was unheard of back then. We've been a diverse theater since Day 1. It's about the belief that we're all human beings. If two people are sisters in a play and one happens to be black – as Martin Luther King said, it's the content of the character not the color of the skin. We've been a symbol not only in Detroit but nationally for our orientation, for fighting racism and for the power of diversity.
Q: What else has been important to the theater over the years?
I believed from the get-go that theater in the community and in the city should be fully professional. You should be able to make a living in the theater in Detroit, the same as electricians and plumbers and whatever. Theater and culture is that important to a functioning city. And you don't have to go to New York to get a plumber; you shouldn't have to go to New York to get an actor.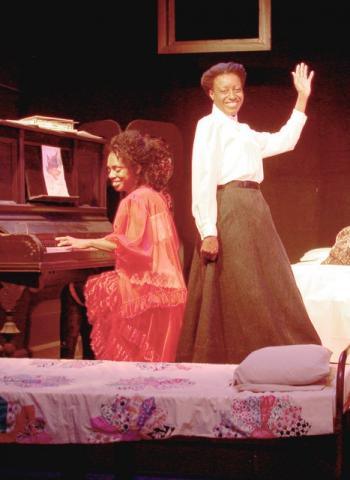 Q: Why has the theater remained in this neighborhood when you could have moved somewhere else that appeared more stable?
Because nobody would fund the kind of theater that we were anywhere else. We are not glamorous, but we took this location and built one of the nicest, most intimate theaters in the country. Now you're back to the rebel who says we're not going to change, because we're right. This is the way the real world should be.
Q: Everything you do, including remaining anchored in this neighborhood, seems geared toward making theater part of the everyday lives of Detroiters. Theater can be sophisticated, intellectual and profound, but it's for everybody.
We have always fought to reach the unreached – the vast majority of people. That's who we attract. A lot of them are professionals, but theater is not part of their life. We have also priced ourselves so that everyone has an opportunity to take part. … When the riots hit, and the tanks came down the street outside – by then the neighborhood had become mostly black – the community all came here to meet, to fight the fires, to keep their homes safe. In other words, "the Rep" became a community leader, a place to rally the neighborhood.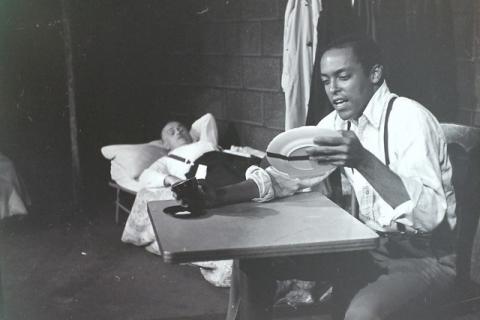 Q: What are you most proud of when it comes to the theater?
I'm most proud that we took that which was minimum and made it into something worthy of visiting. In the days when those in power had the money and got the best of this and that, there was an attitude among the top echelon, those with the money, that said, "Well, for poor people, you do poor theater in poor surroundings, and everybody who doesn't have a lot of money should be happy that they even have any theater at all."
My attitude from the beginning was that those who had the least should be getting the best. Part of that is the best conditions for enjoying theater — this is still one of the most intimate theaters in the country. People come here for the first time and say, "This is theater as it should be." I always come back to this: We ain't changing.