Detroit native Jalonne White-Newsome joins Kresge Environment Program
Jalonne L. White-Newsome has joined The Kresge Foundation as a senior program officer with the organization's Environment Program. 
A seasoned federal policy analyst, researcher and leader, White-Newsome has extensive experience engaging diverse communities on environmental issues including clean air, climate change and public health. She has a particular interest in working with low-income communities of color to equip them with tools to create resilient and healthy local and regional systems.
White-Newsome joins Kresge from West Harlem Environmental Action Inc. (WE ACT), where she served as the first director of federal policy for the organization's Washington, D.C., office.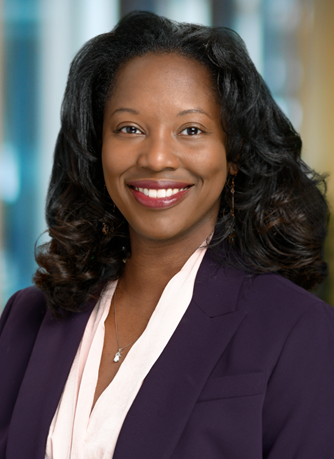 "Jalonne's experience in the private, public and nonprofit sectors combined with her commitment to assist underserved communities is invaluable in furthering The Kresge Foundation's purpose of creating opportunity for low-income people in America's cities,"  said Lois DeBacker, managing director of Kresge's Environment Program.
Jalonne will assume responsibility for Kresge's grant portfolio addressing sustainable water resources-management in a changing climate.  She also will lead the foundation's work addressing the intersection of climate change and public health.
Prior to her work at WE ACT, White-Newsome was a post-doctoral fellow at the Union of Concerned Scientists in Washington, D.C.; an environmental specialist at Global Engine Manufacturing Alliance in Dundee, Mich.; and a public health engineer with the Maryland Department of the Environment.
Her professional pursuits include environmental justice analysis and advocacy with WE ACT and advocacy related to climate change and public health during her time at UCS. She has tackled a variety of eclectic professional projects including coordinating a 42-member national environmental justice coalition, directing campaigns to support environmental and social justice legislation, and extensive teaching and consulting work.
A Detroit native, White-Newsome earned a Ph. D. in Environmental Health Sciences from the University of Michigan School of Public Health; a master's degree in environmental engineering from Southern Methodist University; and a bachelor's degree in chemical engineering from Northwestern University.
"I can't imagine a better fit for my goals, values and experience than helping further the ambitious work of Kresge's environmental grantees and partners," said White-Newsome. "These organizations are making a difference in their communities and – collectively – our nation. I look forward to enhancing their capacity to succeed."