Commentary: Shared Prosperity Partnership supports local leaders working to shape inclusive economies, equitable recoveries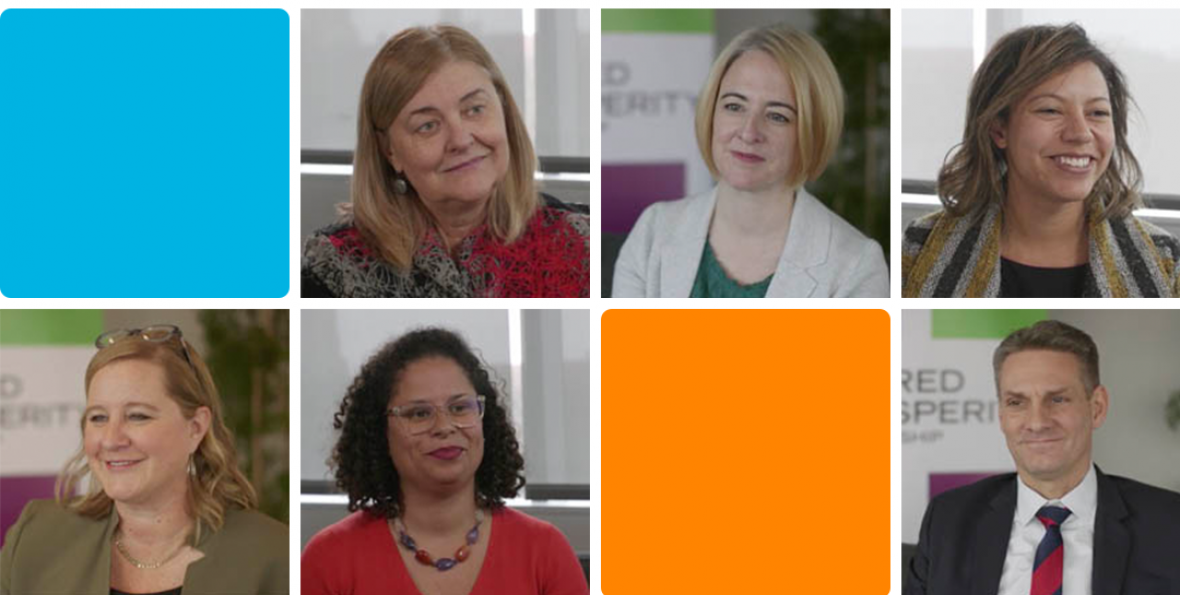 By Chae Kim
The COVID-19 pandemic and civil unrest following George Floyd's killing have magnified systemic barriers to opportunity facing too many Black, Brown and low-income communities in our country. An ever-widening racial wealth gap, housing insecurity and insufficient living wages, to name a few, stand in the way of inclusive growth in many U.S. cities.  
Shaping inclusive growth strategies that enable all people to share in regional prosperity has been the rallying cry of equity-driven city leaders in the Shared Prosperity Partnership (SP2).
Since 2018, SP2 - a collaboration of the Kresge Foundation, the Brookings Metropolitan Policy Program, the Urban Institute, Living Cities and the Aspen Institute Center for Urban Innovation – has partnered with leaders in select U.S. cities to address challenges to inclusive growth and close stark racial inequities. SP2 has supported roundtables that drive community-led change and build a network of changemakers across cities. These roundtables have been followed by targeted support through data, research, access to national experts and financial resources.
Through our work in eight cities – Arlington, Virginia; Chicago; Cleveland; Fresno, California; Kansas City, Missouri; Memphis, Tennessee; Milwaukee; and Minneapolis – common challenges have emerged. These include the historic marginalization of Black and Brown communities, increasing threats of gentrification and inequitable urban development.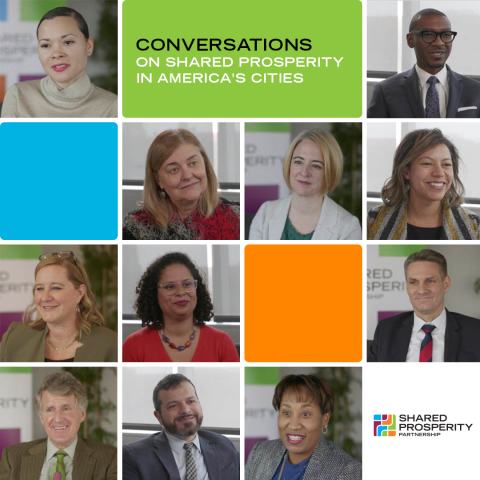 Roundtables in each city have included residents and representatives from multiple sectors, including civic, community, business and local philanthropy. Together, participants envision a plan to dismantle, at worst, harmful and, at best, ineffective systems and achieve shared prosperity in their communities.
These dialogues have also revealed solutions that are shaped by local context, from supporting women and minority-owned small businesses, to securing commitments from state government and corporate actors, to centering racial equity in key policy decisions.
Leaders in the SP2 city cohort are driving local efforts to shape inclusive economies. We spoke to a few to learn about the work taking hold in each city.
Jennifer Owens, President & CEO of the Arlington Community Foundation, wants Arlington's robust business community to be an asset for all residents. The foundation is confronting this critical question, "How do we ensure no residents are left behind as affordability challenges grow?"
Tawanna Black, President & CEO of the Center for Economic Inclusion in Minneapolis, is bringing people from different sectors together and working to shift the collective mindset toward the belief that closing racial disparities will increase regional economic prosperity.
Gretchen Moore, Chief Strategy Officer of the Central Valley Community Foundation in Fresno, described how the "Developing the Region's Inclusive & Vibrant Economy" (D.R.I.V.E) process has helped bring together community leaders to address systemic challenges and talk about the economy and equity. The result? A plan to direct targeted investment and advance an inclusive economy.
Eric Robertson, President & CEO of Community LIFT in Memphis, has worked to turn the tide on poverty and economic disparities across racial divides. His efforts seek to leverage existing resources and knowledge to create change at the local level.
Joanna Trotter, Senior Director of Community Impact of the Chicago Community Trust, tackles the city's racial wealth gap through an approach that addresses challenges related to income, asset ownership, debt, taxation, etc. A multi-faceted issue requires a multi-faceted solution.
Julia Taylor, President & CEO of the Greater Milwaukee Committee, emphasizes the importance of building relationships and cultivating trust with community leaders and residents to see lasting change.
McClain Bryant Macklin, former Director of Policy and Research at the Civic Council of Greater Kansas City, has framed the efforts for economic inclusion as an imperative to be more competitive as a region. KC Rising uses a data-driven approach to open the "minds and hearts" of those they bring to the table.
As city leaders continue their efforts for economic inclusion, SP2 is committed to supporting them respond to this pivotal moment while addressing the long-term challenges that have always been at the heart of this work. SP2 will continue to collaborate with city leaders to coalesce around projects that seek to achieve shared prosperity for all.
Chae Kim is a fellow with Kresge's American Cities Program. 
To learn more about the Shared Prosperity Partnership, watch interviews with SP2 city leaders visit www.sharedprosperitypartnership.org/shared-prosperity-partnership-cities. 
Hear more insights from national partners: The Urban Institute's Solomon Green; Brookings Metropolitan Policy Program's Alan Berube; and the Kresge Foundation's Rip Rapson and Chantel Rush.