Commentary: Helping cities advance just, equitable recoveries
Shared Prosperity Partnership offers guiding principles to help local leaders shape inclusive economies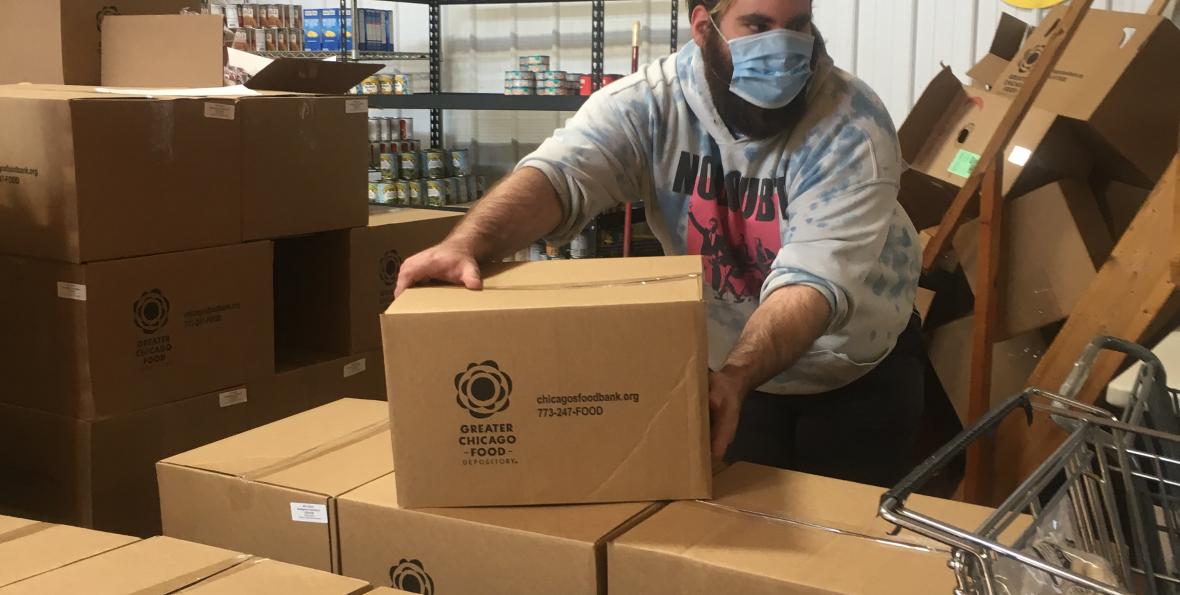 By Marcela Montes and Chantel Rush
Since April, more than 57.3 million workers have filed for unemployment insurance and an estimated 100,000 small businesses have permanently closed.
Communities across the country are grappling with the economic fall-out of the COVID-19 pandemic, which is deepening economic disparities characteristic of many U.S. cities.
The Shared Prosperity Partnership (SP2), a collaboration focused on creating inclusive economies, is continuing to support leaders in partner cities as they respond to the most pressing challenges in their communities.
SP2 supports local leaders dismantling structures and systems that have perpetuated racial and ethnic inequities in eight U.S. cities - Arlington, Virginia; Chicago; Cleveland; Fresno, California; Kansas City, Missouri; Memphis, Tennessee; Milwaukee; and Minneapolis. SP2 accomplishes these goals by engaging siloed actors to collaborate through forming collective tables around specific issues, creating connections across our national network and providing data and research to inform local problem-solving.
The pandemic and its associated challenges have put a spotlight on the interdependencies within our communities and underscore the urgency of ongoing efforts to shape more inclusive economies.
The Chicago Community Trust, our lead partner in Chicago, is shaping an equitable recovery plan that builds on its strategic priority to close Chicago's racial and ethnic wealth gap. Together, SP2's national partners (specifically, the Brookings Metropolitan Policy Program and The Urban Institute) have provided the Trust with data and policy research insights to help the Trust make data-informed decisions that could have decisive effects on an equitable recovery.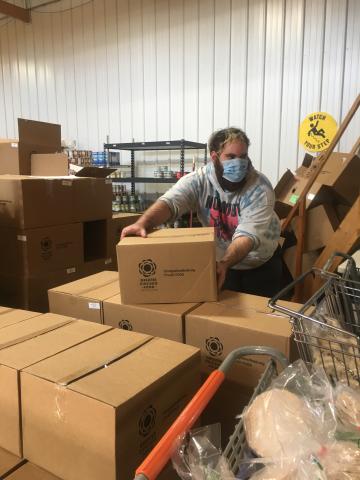 For example, the Urban Institute drew from research insights about the critical role of rental assistance for long-term economic stability, while Brookings Metro pointed to a promising approach for creating paid service positions for jobless individuals in Birmingham, Alabama that could be adopted in Chicago.
Our lead partner in Fresno, the Central Valley Community Foundation, continues to lead the region's DRIVE (Developing the Region's Inclusive and Vibrant Economy) Initiative, and in this moment is recalibrating how this $4.2 billion investment plan can be deployed in the wake of the current crisis.
SP2 national partners are providing technical assistance to Fresno leaders as they develop a strategic action and governance plan for DRIVE. Urban Institute researchers are also compiling a data snapshot, to provide Fresno leaders with a better understanding of the pandemic's effects on Fresno residents with the fewest resources down to the neighborhood level.
In Arlington, Virginia, the Arlington Community Foundation is continuing plans for a long-term, unconditional cash transfer program which began before the pandemic hit. This spring and summer, the Foundation's COVID-19 Prompt Response Fund disbursed nearly $1 million in quick turnaround grants to more than 65 community-based groups who used the funds for emergency food and rent relief for residents.
The trust that the Foundation's nonprofit partners have built with immigrant community members has allowed them to reach many who are afraid of being visible and who may not be eligible for government-funded programs. And the Foundation's pre-COVID shared prosperity efforts to underwrite two-year private rent subsidies and childcare scholarships to prevent displacement of Arlington's most vulnerable residents are more relevant than ever.
We recognize that we are facing a difficult and ambiguous road ahead. As we have pooled ideas with our local partners and leveraged our previous work on local inclusive economies and recovery these guiding principles emerged which can help local leaders push forward just and equitable recovery agendas:
Acknowledge a city's history of racial inequalities and commit to understanding and addressing its impacts on Black, Latinx and communities of color.
Reframe equity as integral to this recovery, and set goals that aim to close equity gaps, which do not return to the "status quo" in inequality and exclusion.
Organize partnerships that pursue aligned goals and agree on shared values around equitable recovery.
Consider regional approaches to address regional inequities.
Support efforts that build power and voice among communities that have been historically excluded from decision and policy making.
Establish or recalibrate existing systems to ensure transparency and accountability
Moving forward, the Shared Prosperity Partnership remains committed to connecting SP2 cities across networks to create a community of practice. 
In lieu of in-person gatherings, the cohort of eight cities has been brought together virtually through a cohort-based learning model led by the Aspen Institute Center for Urban Innovation that offers opportunities for peer listening and learning. Recent sessions have focused on connections between criminal justice reform and our pursuit of more equitable communities, as well as how Community Development Financial Institutions can be used to provide funding for businesses and projects that have not attracted traditional capital. 
We are committed to continuous learning while being responsive to the needs and requests from our city partners.
Marcela Montes is a policy program manager in the Research to Action Lab at the Urban Institute. Montes manages Urban's engagement in the Shared Prosperity Partnership.
Chantel Rush is managing director of The Kresge Foundation's American Cities Program.