Carol Coletta joins The Kresge Foundation's American Cities Practice
Urban transformation expert to enhance impact of foundation's cities work
Carol Coletta, one of the nation's leading experts on urban transformation policy, has been named Senior Fellow with the American Cities Practice at The Kresge Foundation, President and CEO Rip Rapson announced today.
"Carol is a peerless thinker, actor, and influencer in the urban policy and practice space – her experiences, passion, dynamism, and expertise have contributed in profound ways to improving the trajectory of American cities. She has tirelessly and imaginatively promoted research that tests new ways to make cities more livable and equitable. She has worked with mayors, city managers, council members and civic leaders to test new approaches to urban problem-solving. And she has galvanized philanthropy to work in different forms of partnership with the public, private and academic sectors in pursuit of urban reimagination," Rapson said.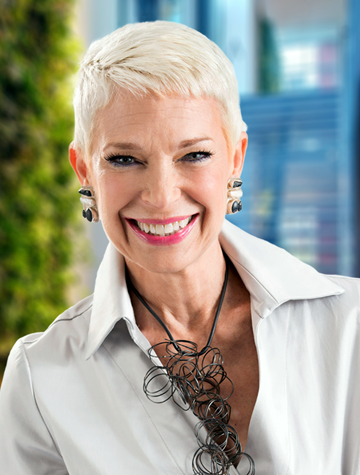 A Memphis native who will resume her residence there, Coletta also will boost Kresge's capacity to engage more meaningfully in that city and others around the United States. She will also play a strategic role in the buildout of the foundation's budding American Cities Practice, which aims to translate lessons from the foundation's work and experience in Detroit to partners in other American cities. As such, Coletta will provide strategic counsel on all of Kresge's place-based work.
"Kresge is the only national foundation to declare cities critical to creating opportunity for all people in America," Coletta said.  "I share Kresge's deep belief in the power of cities, and I look forward to being part of the American Cities Practice team.  For the first time in decades, the market is moving in favor of cities, and we have an opportunity to use this moment to create increased and more broadly shared prosperity.  That will be our focus as we get the program underway."      
Coletta was most recently vice president of Community and National Initiatives for the John S. and James L. Knight Foundation, where she managed a portfolio of more than $50 million in annual grants in support of 26 U.S. cities.
Prior to her Knight Foundation work, Coletta led the two-year start-up of ArtPlace, a public-private collaboration aimed at promoting creative placemaking, whose membership includes leading foundations, federal agencies, such as the National Endowment for the Arts, and six of the nation's largest banks.
Coletta also served as president and CEO of CEOs for Cities, a Chicago-based national network of urban leaders. Previously, she served as executive director of the Mayors' Institute on City Design, a partnership of the National Endowment for the Arts, U.S. Conference of Mayors and American Architectural Foundation.
She also hosted a nationally syndicated radio show, "Smart Cities," for nearly a decade and ran a Memphis-based public affairs consulting firm focused on civic issues.
Coletta graduated from the University of Memphis with majors in journalism and public issues management.