BUILD Health Challenge Launches Call for Applications
BUILD Health Challenge Expands with More Funders Working to Advance Community Health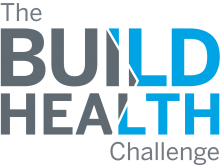 Coming together across sectors and national geography, 11 funders will join forces to significantly expand the BUILD Health Challenge, a national award program that supports communities to take innovative and collaborative approaches toward health improvement. 
FIve New Funders Join BUILD Health Challenge
The BUILD Health Challenge works closely with communities throughout the country to facilitate high-impact, upstream solutions to prevent and mitigate complex and emerging problems before they escalate into downstream crises. Two years after launching the groundbreaking effort, the original five funding partners – Advisory Board, de Beaumont Foundation, the Colorado Health Foundation, The Kresge Foundation and Robert Wood Johnson Foundation – welcome new funders to this growing initiaitve including:
The addition of these regional grantmakers will greatly enhance the reach and local impact of the initiative.
Call for Applications Launches November 29
The BUILD Health Challenge seeks to align funding and leverage partnerships between community organizations, local hospital systems and local health departments to target social determinants of health, health disparities, health equity and upstream factors that impact health care outcomes and costs. Awards come with significant technical assistance and support to help communities reach their goals. The BUILD Health Challenge will award at least 17 community-led grants in 2017.
Dec. 12 – Informational webinar for applicants
Dec. 15 – Informational webinar for applicants
Jan. 10 – Round 1 application period begins
Jan. 31 – Informational webinar for applicants
Feb. 21 – Round 1 application due
For more information, visit BUILD Health Challenge or follow at @BUILD_Health.