BUILD Health Challenge awards second round of grants
Initiative supports community-led partnerships to address today's most pressing health issues
The BUILD Health Challenge this week announced a second round of grants supporting 19 community collaborations around the country that aim to transform health in low-income communities. 
The challenge, funded by 12 organizations including The Kresge Foundation, seeks to: promote health equity; reduce per capita health spending; shift resources and attention from treating illness to the "upstream" social conditions; create incentives for data-sharing; and promote best practices.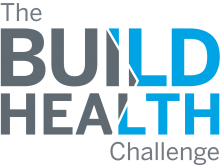 Funder resources totaling $8 million will support multi-sector local partnerships aimed at addressing upstream factors that affect community health such as transportation planning, quality of housing and workplace tobacco policies. In addition, each community selected has identified local hospital partners that will collectively add more than $5 million in both monetary and in-kind support to the project.
"Over the past two years, we've watched collaborative approaches transform community health through the efforts of BUILD Health Challenge partners," said Chris Kabel, deputy director of Kresge's Health Program. "The 19 new community partnerships are joining a growing network of health partners and funders who approach health and wellness through innovative, community-led interventions. I look forward to their contributions to BUILD." 
The 19 community projects located in 12 states have identified a variety of projects that have the potential to dramatically affect the health and wellness of their communities. The communities and projects selected are:  
Cincinnati, Ohio – Avondale Children Thrive will promote children's health. 
Houston, Texas – Bridging Health and Safety in Near Northside will focus on increasing community safety.
Aurora, Colorado – BUILD Health Aurora will focus on children's health
Charlotte, North Carolina –Building Uplifted Families will work to increase community safety. 
Cleveland, Ohio – Cleveland Healthy Home Data Collaborative will work on healthy housing. 
Greensboro, North Carolina – Collaborative Cottage Grove will work on community revitalization
New Orleans, Louisiana – Developing a Community-Driven Health Equity Data System to Enhance Resident Mobility will focus on transportation
St. Louis, Missouri – FLOURISH St. Louis: Improving Transportation Access to Help Mothers and Babies Thrive will promote maternal and child health. 
Franklin Borough, New Jersey – Forward, Franklin will focus on community safety.
Des Moines, Iowa – Healthy Homes Des Moines will work on healthy housing
Washington, D.C. – Healthy Together Medical-Legal Partnership for Improving Asthma in Southeast DC will focus on medical-legal work. 
Philadelphia, Pennsylvania – Home Preservation Initiative for Healthy Living will focus on healthy housing.
New Brunswick, New Jersey – New Brunswick Healthy Housing Collaborative will focus on healthy housing. 
Pittsburgh, Pennsylvania – One Northside Center for Lifting Up everyBody will focus on safe communities. 
Colorado Springs, Colorado – Project Detour will focus on addiction. 
Lafayette, Colorado – Raising of America Partnership Boulder County will address children's health. 
Covington and Gallatin Counties, Kentucky – Reducing Tobacco Use Through Innovative Data Sharing and Creative Engagement Strategies will work on tobacco control. 
Jackson Mississippi – Transforming Breastfeeding Culture in Mississippi will focus on maternal and child health.
Trenton, New Jersey – Trenton Transformation: A Safe & Healthy Corridor will work on community revitalization.
"Everyone in America should have the opportunity to be healthy, and achieving this vision requires moving beyond prescriptions and pills—to upstream social, physical, and economic influences on health," said Emily Yu, executive director of the BUILD Health Challenge. "It's exciting to see how organizations, residents, and those outside of traditional health spaces, are embracing a shared sense of responsibility for community health. This shift in thinking and application of bold, localized, and data-driven approaches is transforming the future of health."
The initial cohort of BUILD Health Challenge projects, launched in 2015, included 18 community partnerships. Already the project has yielded highly promising approaches such as home remodeling to improve indoor air quality and control childhood asthma; leveraging data to better understand patient needs and behaviors beyond the clinical setting to promote healthy lifestyles; reimagining food supply and distribution channels in communities to address food insecurity, and more.
Along with The Kresge Foundation, the BUILD Health Challenge is funded by: The Advisory Board Company, the Blue Cross and Blue Shield of North Carolina Foundation, the Colorado Health Foundation, the de Beaumont Foundation, the Episcopal Health Foundation, Interact for Health, Mid-Iowa Health Foundation, New Jersey Health Initiatives, Robert Wood Johnson Foundation, Telligen Community Initiative, and W.K. Kellogg Foundation.
For more information, visit buildhealthchallenge.org or follow @BUILD_Health.