For artists, the shows go on during COVID-19 – but now they're online
From Instagram Live to online dance parties, artists keep creating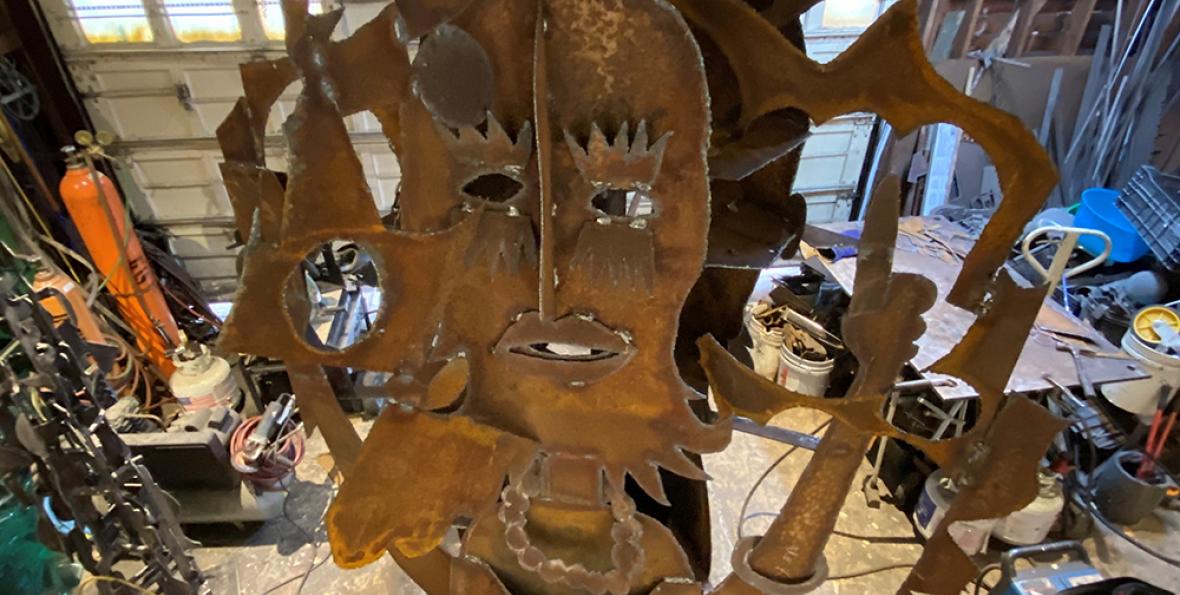 A work-in-progress shared by Kresge Artist Fellow Robert Sestok through the Kresge Arts in Detroit Instagram series.
By W. Kim Heron
With half of humanity under some sort of stay-at-home order, it's safe to say that that half is yearning to find new ways to connect. Artists, whether in Detroit or around the world, are no different. The plethora of new attempts to reach out is heartening – which is clearly the intent.
A sampling of national efforts finds singer-composer Randy Newman debuting a new song about social distancing on Instagram ("Venus in sweat pants, that's who you are …"), the violinist Jennifer Koh performing newly commissioned short solo works and discussing them with the composers, and the original cast of Hamilton reuniting via Zoom for one 9-year-old fan.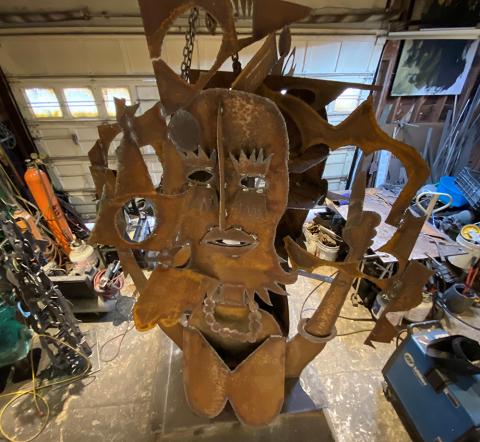 A work-in-progress shared by Kresge Artist Fellow Robert Sestok through the Kresge Arts in Detroit Instagram series.
In metro Detroit, the efforts are too numerous to share in totality. 
They included an online dance party as part of an virtual series from the Motown Museum, a series of SoundCloud conversations with musicians and musical community figures dubbed "Sonic Solidarity" produced by the Detroit Sound Conservancy, and the Detroit Symphony Orchestra opening its online performance archive – usually a member benefit – to the public.
This week, the online urbanist website Next City featured an effort by Detroit gallery owner-restauranteur Anthony Curtis of the Library Street Collective, who for two weeks is offering free weekday dinners to 200 Detroit Public Schools students. Each meal comes with a limited-edition coloring book that includes works of 29 artists, to be filled in with a pack of included colored pencils. Nationally prominent artists such as Shepherd Fairey and Nick Cave were recruited for the project along with Detroiters. (Among the Detroiters are Kresge Eminent Artist Charles McGee and Kresge Artist Fellows Dabls, Carole Harris and Tiff Massey.)
At Detroit Public Television, a new "Detroit Performs: Sunday Brunch Music Series" is surfacing archived performances of Detroit-area arts organizations weekly at 11 a.m. Last week featured an outdoor concert from the Ian Finkelstein Quartet produced by the Carr Center in 2014. Slated for this week is the 2016 "M-Prize Concert" from the University of Michigan. Meanwhile, a new Friday 8 p.m. livestream features speakers from the University of Michigan Penny Stamps series. Ken Burns is scheduled this week, followed by the Pussy Riot art collective on April 17.
That's part of a DPTV strategy that begins with "serving as a refuge" for the arts community during the COVID-19 series. The TV station and the affiliated WRCJ radio station are also looking to gather and provide a platform for digital content from area organizations, amplify critical arts conversations and, finally, help to "fills the halls" for arts and cultural organizations on the other side of the crisis.
Meanwhile, Kresge Arts in Detroit is exploring a number of ways to engage its community 200-plus Kresge Eminent Artists, Kresge Artist Fellows and Gilda Award winners. (Kresge Arts in Detroit is the grantee that administers the individual arts award programs.)
In an Instagram series launched last week under the umbrellas of "happy hours" and "coffee breaks," Kresge Arts in Detroit shares works in progress by awardees. The works often speak to the particular moment, such as  Sarah Rose Sharp's "Love Letters at the End of the World," or Joan Kee's meditation on the rise of anti-Asian prejudice and "how photography can relativize racial difference so we see more than just black and white."
The artists each receive $150 for their contributions, though Kresge Arts in Detroit Director Christina deRoos noted that a couple have said they didn't need it. In those cases, she said they've been encouraged to take the sum and pass it on because they no doubt know an artist who does.
"The overwhelming response from artists is that they welcome the rapid, small-scale opportunity for support and to remain creative and connected to others through their work," said deRoos. She added that the artists "will need much more extensive support as they navigate this overwhelming time of hardship and loss."