Architect of Early Childhood Education center on Marygrove campus wins a top award in field
Marlon Blackwell wins Gold Medal from American Institute of Architects, group's signature annual honor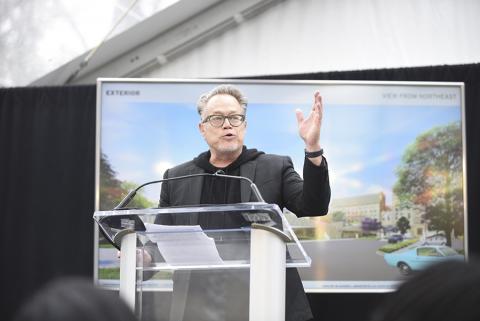 Marlon Blackwell, the architect for the $15 million Early Childhood Education center being built on the campus of Marygrove College in northwest Detroit, has received the Gold Medal Award of the American Institute of Architects, the organization's highest annual award.
Past winners of the Golden Medal have included Michael Graves, Frank Gehry, I.M. Pei, Buckminster Fuller, Frank Lloyd Wright, Eero Saarinen, Eliel Saarinen and Ludwig Mies van der Rohe.
"In a time of ceaseless superficial messages, Blackwell's work remains purely authentic," the AIA wrote in a website profile. "Blackwell's work emerges from a deep understanding of site, landscape, art, and craft."
Blackwell – who leads the architectural firm bearing his name based in Fayetteville, Arkansas – has created what the AIA called "an important body of transcendent work in the hills of Northwest Arkansas," home to the largest concentration of his work.
The leading-practice center being built in Detroit is a key component of the linked cradle-to-career educational opportunities evolving on the campus, which will serve more than 1,000 children and young people at full capacity. In September, Detroit Public Schools Community District opened the K-12 School at Marygrove with an inaugural class of 120 ninth graders. Grades will be added successively in the coming years.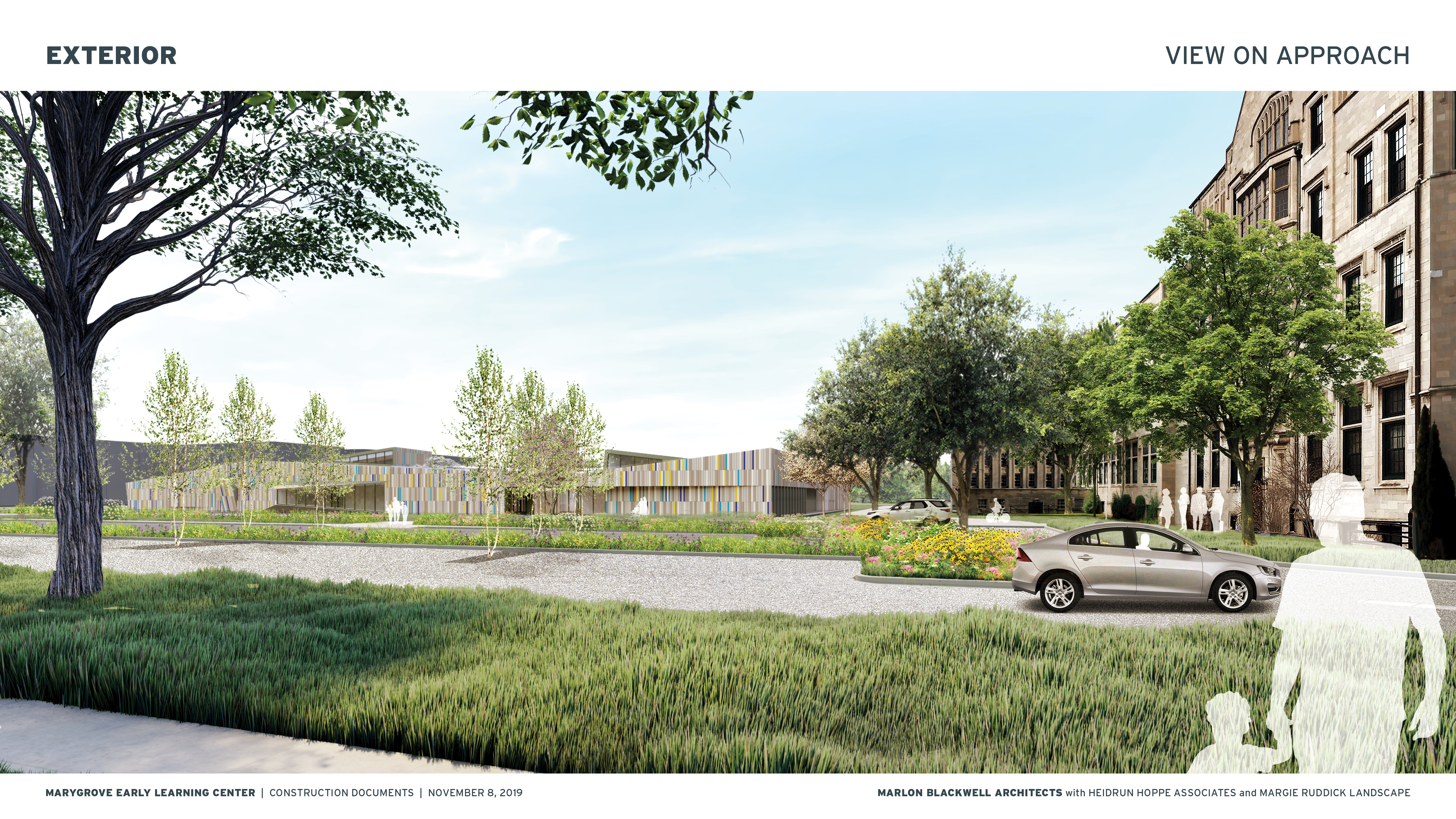 The new early childhood education center is expected to open in fall 2021 and serve approximately 144 children from birth to age 5. It will support families of all income levels, with a focus on those residing in the surrounding Livernois-McNichols neighborhoods.
Representatives from the Marygrove Conservancy and its partners, including The Kresge Foundation, broke ground on the facility on Nov. 22.
"The center provides a vision for the local community and an outstanding model for early childhood education, nurturing the fundamental development of children and life-long learning. This building, we believe, will make a significant contribution to Detroit's atmosphere of hope and rebirth," Blackwell said during the ceremony.
The 28,000-square-foot, one-story center incorporates a welcoming, open floor plan with 12 spacious classrooms and dedicated developmental spaces. The design is centered on interior courtyards that will bring in natural lighting and connect to the tree-filled campus. A 30,000-square-foot playscape will also be built, providing the space for children to explore the outdoors.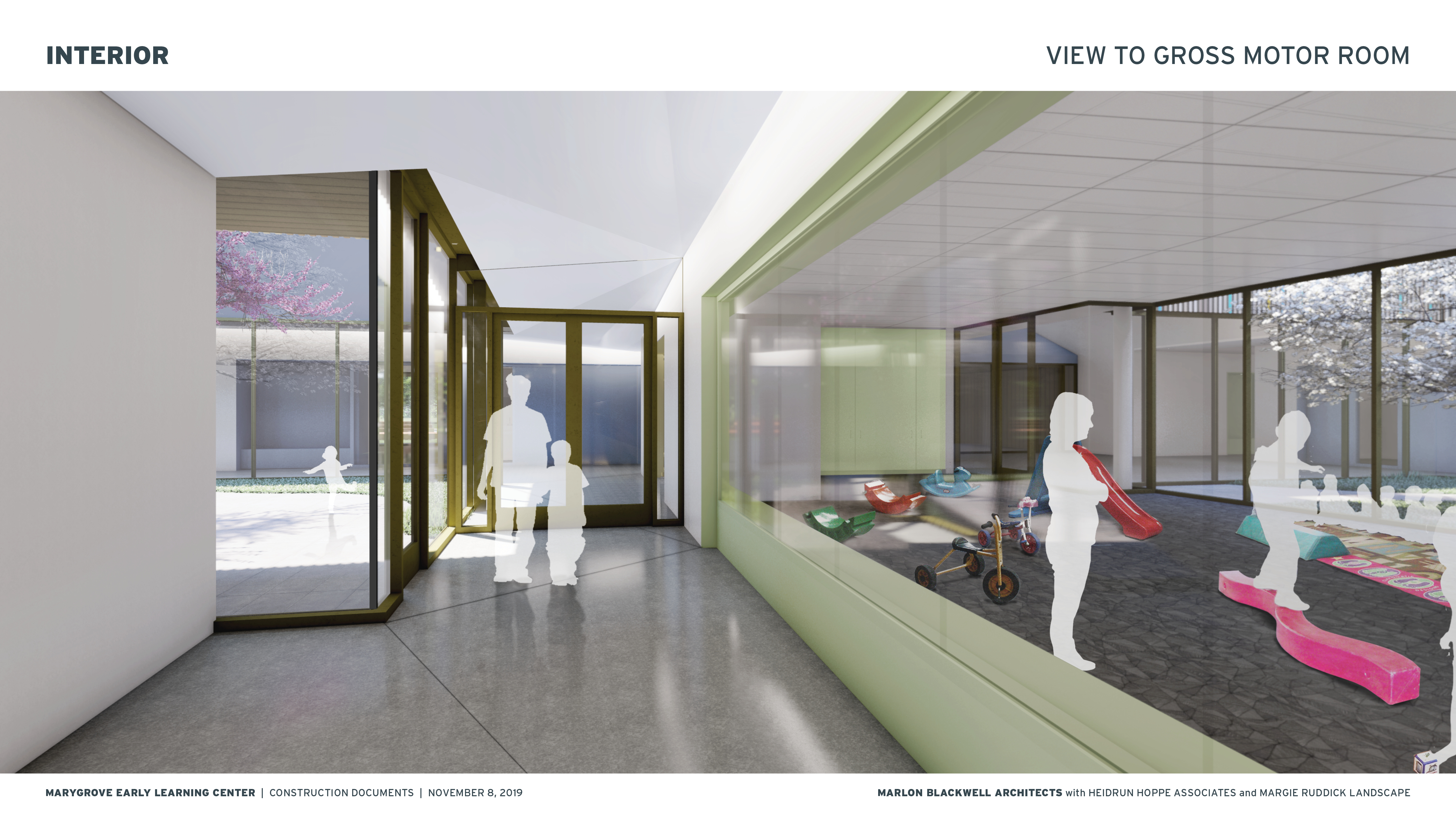 "Marlon's designs are very experiential – visually, tactilely – which is particularly effective for an early learning setting where children learn by doing, seeing, touching," said Kirby Burkholder, President of Social Impact at IFF, the developer of the center for the Marygrove P-20 partnership. "This approach, combined with Marlon's sensitivity to the aesthetics and legacy of the Marygrove campus, have made him a natural fit for this impactful project."
"Marlon has received numerous awards in the world of architecture, and it's particularly gratifying to see him take the AIA's highest annual recognition," said Wendy Lewis Jackson, managing director of Kresge's Detroit Program. "His sensitivity to the aesthetics of the Marygrove campus, the legacy of education there, and the needs and wishes of the community have grounded the design for this center. Marlon's concept highlights the bright future of the campus without resorting to any futuristic clichés."