2018 Kresge Artist Fellows announced, 10th anniversary celebration begins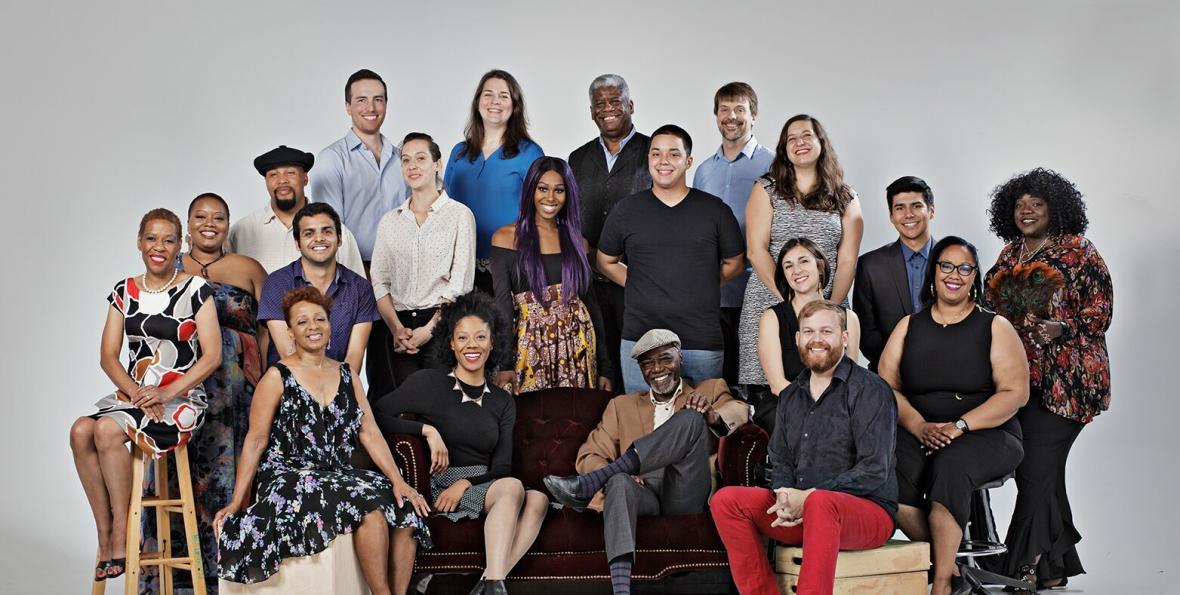 Sixteen metro Detroit artists and two collaborating groups have been selected to receive 2018 Kresge Artist Fellowships. In addition, four emerging artists are receiving Gilda Awards in this 10th year of the program, bringing the total number of artist awards given during the first 10 years of Kresge Arts in Detroit to 200.
Funded by The Kresge Foundation, Kresge Artist Fellowships and Gilda Awards are administered by the Kresge Arts in Detroit office of the College for Creative Studies. The latest awards provide nine Kresge Artist Fellowships in Live Arts (dance, theater, playwriting and other forms intended to be experienced live) and nine Kresge Artist Fellowships in Film & Music. In addition, two Gilda Award recipients were selected in each category.
With this 10th class of fellows, The Kresge Foundation has placed a total of more than $5 million in unrestricted funds into the hands of 200 individual artists and artist collectives across metro Detroit. Recipients include 10 Kresge Eminent Artists ($50,000 each), 180 Kresge Artist Fellows ($25,000 each) and 10 Gilda Award recipients ($5,000 each).
The Kresge Arts in Detroit program represents the foundation's desire to support artists living and working in the foundation's hometown and to elevate the profile of metro Detroit's artists and creative communities.
"The arts are a vital force in Detroit," said Kresge Foundation President and CEO Rip Rapson. "We are honored every year to support the newest recipients of Kresge Artist Fellowships and Gilda Awards whose work reflect our community's artistic and cultural wealth. While we highlight the talented individuals receiving awards this year, we also celebrate the collective statement and collective impact all of the artists have had across the first 10 years of the initiative."
"These artists speak to tradition and experimentation. They illuminate stark truths and they light the imagination. They craft narratives of our time and they ensure timeless truths are not forgotten. Our community is more deeply connected because of artists like these woven into our cultural fabric. It is an honor to be able to support them and to elevate their work," Rapson added.
In addition to a $25,000 unrestricted award, each of the 2018 Kresge Artist Fellows receives a year of professional practice support provided by Creative Many Michigan, which begins with an intensive professional development retreat presented by New York-based artist-service organization Creative Capital. The fellows will also be featured in Kresge Arts in Detroit's film series, through which the work and perspectives of each artist is documented and celebrated.
The four Gilda Award recipients each receive $5,000 unrestricted awards to foster their work. The award is named in honor of artist, CCS professor and 2009 Kresge Artist Fellow Gilda Snowden's (1954-2014) legacy as a mentor and champion of young, emerging artists in metropolitan Detroit.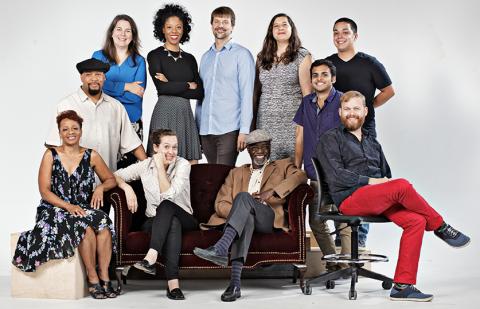 Live Arts Fellows
A Host of People (collaborative), Theatre Directing
Morgan Breon, Playwriting
Ronald Ford, Jr., Dance, Choreography
Penny Godboldo, Dance, Choreography
The Hinterlands (collaborative), Theatre Directing
Carrie Morris, Theatre Directing, Puppetry
Emilio Rodriguez, Playwriting
Lance Rodriguez, Dance, Choreography
Dwight "Skip" Stackhouse, Storytelling
Live Arts Gilda Awards
Brandon "SKilz" Burton, Dance, Choreography
Salakastar, Theatre, Performance Art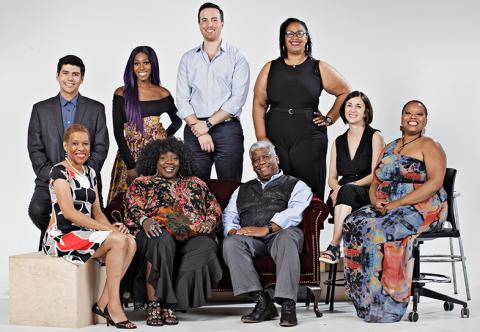 Film & Music Fellows
David Binder, Music Performance
Ben Corona, Film Directing
Toni Cunningham, Screenwriting
Thornetta Davis, Music Composition and Performance
Robert B. Jones, Sr., Music Composition and Performance
Michelle May, Music Composition and Performance  
Ahya Simone, Music Composition and Performance
Alex Way, Music Composition and Performance
Julia Yezbick, Film Directing
Film & Music Gilda Awards
Arthur Cartwright, Screenwriting, Film Directing
Aisha Ellis, Music Composition and Performance
"As we celebrate 10 years of the Kresge Arts in Detroit program, we remain inspired by and grateful for The Kresge Foundation's commitment to support and uplift the creative work of metro Detroit artists," says Richard L. Rogers, president of the College for Creative Studies. "Through this program of no-strings-attached financial support and professional practice opportunities, individual artists have been able to advance their practice and advance their lives. The Kresge Foundation's investment has ensured that our city retains the cultural vitality and national relevance for which it is renowned." 
The awardees were selected by independent panels of local and national artists and arts professionals from over 450 applications.
Film & Music Panelists
Juanita Anderson, Filmmaker; Film Producer; Area Head of Media Arts and Studies, Wayne State University
Rashaad Newsome, Multidisciplinary Artist
Regina Carter, Composer; Musician; 2006 MacArthur Fellow
Wayne Horvitz, Composer; Musician; Curator; Professor of Composition, Cornish College of the Arts
Ara Topouzian, Musician; 2012 Kresge Artist Fellow; Council Member, Michigan Council for Arts and Cultural Affairs 
Live Arts Panelists
Billy Mark, Poet; Musician; Performance Artist; 2015 Kresge Artist Fellow
Billicia Hines, Assistant Professor and Director, Black Theatre Program, Wayne State University; Associate Artist, Great Lakes Michael Chekhov Consortium
Marjani Fortè-Saunders, Choreographer; Dancer; Curator; Co-director, Alkebulan Cultural Center (Pasadena, California)
Lisa Rose Lamarre Wilmot, Choreographer; Dancer; Director, LaMarre and Dancers; Adjunct Professor, Wayne State University
Rulan Tangen, Choreographer; Dancer; Founding Artistic Director, Dancing Earth
"As a Film & Music panelist, it was very clear to me that Detroit continues to inspire and nurture an incredible range of creative talent," says internationally-renowned violinist and Detroit native, Regina Carter. "It was exciting to review all of the work samples and artist statements, and ultimately very challenging to select such a small number of artists to receive awards."
An event to celebrate the 2018 award recipients, as well as the 10-year program milestone and all selected Kresge Artist Fellows and Gilda Award recipients to date, will be held the evening of July 12.
"We recently published an evaluation of the first eight years of the program and found that its benefits accrue to the community as well as to the artists," Rapson said. "Awardees lives have been improved and careers have been boosted, and those artists also reinvigorate the arts community and the community at large."
The Kresge Foundation recently awarded funding for program years 11 and 12 to Kresge Arts in Detroit, ensuring Kresge Eminent Artist Awards, Kresge Artist Fellowships and Gilda Awards through 2020. Application information for the 2019 Kresge Artist Fellowships in Literary Arts and Visual Arts will be available in fall 2018.
"Kresge Artist Fellows have helped change the narrative of the city while ensuring that Detroit retains its historic position as a culturally vibrant city where the arts are instrumental to our identityand sense of place," added Rapson. "Artists like those we celebrate today have been central to our past and remain integral to our future. With this in mind, the foundation looks forward to additional announcements in the near future to mark the 10-year milestone."