2014 Kresge Artist Fellows reflect Detroit's vibrant artistic communities
Eighteen from tri-county area receive $25,000 awards for artistic vision, creative excellence.
Seventeen metropolitan Detroit artists and one collective have been awarded Kresge Artist Fellowships for 2014. Each of the 18 fellowships, for artists working in dance/music and a new theater/film category, includes an unrestricted prize of $25,000 to reward an artist's creative vision and commitment to excellence.
The Kresge Artist Fellowships are funded by The Kresge Foundation and administered by the Kresge Arts in Detroit program of the College for Creative Studies. The fellowships program represents the foundation's desire to advance the artistic careers of Detroit artists living and working in its hometown, as well as to elevate the profile of the area's artistic community.
The work of the 2014 Fellows encompasses creative practices that push boundaries and blur lines between established disciplines, advocate for social justice and embody Detroit's complex, evolving narrative.
Representing the depth and multiplicity of Detroit's artistic communities, the 2014 Kresge Artist Fellows include world-renowned musicians working in diverse genres, multidisciplinary artists incorporating sound and new media, local filmmakers presenting stories with universal themes, and emerging artists bringing fresh perspectives to their chosen mediums.
DANCE/MUSIC FELLOWS                                                          
Juan Atkins, electronic musician                                     
Ben Hall, sound and interdisciplinary artist       
Jeedo, aka Waajeed, composer, producer and arranger                     
Kisma Jordan, classical vocalist                                      
Gayelynn McKinney, composer, drummer and bandleader   
Stephen Nawara, composer, guitarist, bassist and vocalist    
New Music Detroit, new music collective                                   
Tracy Halloran Pearson, choreographer                        
Britney Stoney, singer/songwriter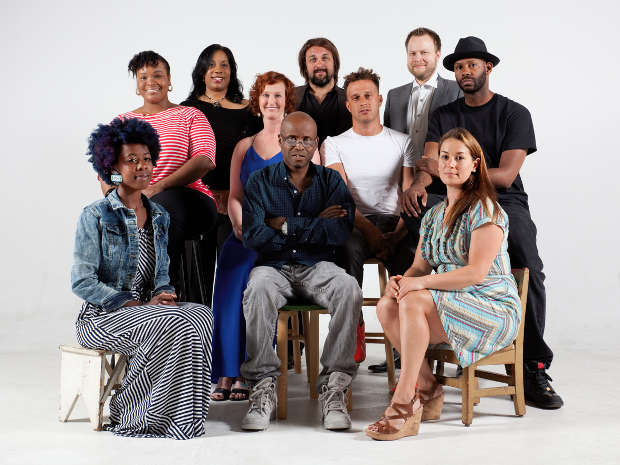 FILM/THEATER FELLOWS
Diane Cheklich, screenwriter and film director
Tony D'Annunzio, documentary film director
Donavan Glover, music video and film director
dream hampton, director and writer
Leon Johnson, film/theatre director and interdisciplinary artist
Daniel Land, screenwriter and film director
Rola Nashef, screenwriter and film director
Jasmine Rivera, screenwriter and film director
Sherina Rodriguez Sharpe, playwright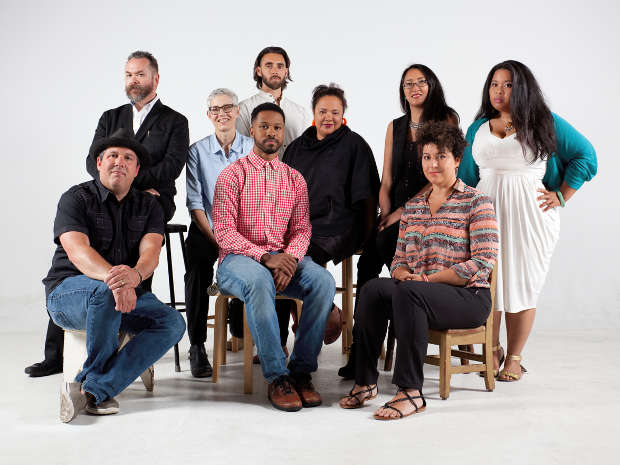 "Artists challenge us," says Rip Rapson, president of The Kresge Foundation. "They move us to reflect on all dimensions of community life. They inspire us. As we look to a future beyond the city's bankruptcy, artists provide an indispensable well-spring of insight and creativity from which our community can draw inspiration and hope. This year's Kresge Artist Fellows exemplify these traits. It is an honor to shine a light on them."
More than 400 applications were reviewed through a competitive process by two independent panels of national and local artists and arts professionals. The panelists provided a balance of artistic perspectives, an understanding of the local artistic environment and extensive knowledge of the art forms being reviewed.
"It was an inspiration and a revelation to serve as a panelist for the esteemed Kresge Artist Fellowships," says performing arts curator and artistic director Kristy Edmunds. "The narratives and impulses of the art scene illuminate something that I have not seen in other urban centers to such a heightened degree: a generosity of purpose, despite (or maybe even in spite of) the multitude of obstacles."
DANCE/MUSIC PANELISTS
Carl Craig, Grammy Award-nominated composer, producer, electronic musician and artistic director of Movement Electronic Music Festival
Kristy Edmunds, choreographer, executive and artistic director of the Center for the Art of Performance at UCLA, founder of Portland Institute for Contemporary Art
Johnny Evans, composer, musician and bandleader
George E. Lewis, composer, performer, professor and vice-chair of the department of music at Columbia University
Karen Sherman, choreographer, performer and scenic designer
FILM/THEATER PANELISTS
Kenneth Cosby, screenwriter, playwright, director, actor and artist in residence at Towne Street Theatre in Los Angeles
Sue Marx, Academy Award-winning director and producer
Shaun Nethercott, executive director and co-founder of Matrix Theatre Company
Brian Rogers, director, video artist, co-founder and artistic director of The Chocolate Factory Theater in New York
Shay Wafer, theatre director and executive director of New York-based 651 ARTS
Administered by the College for Creative Studies, the Kresge Artist Fellowships represent one aspect of the Foundation's investment in the artistic communities of metropolitan Detroit, providing support to individual artists living and working in Wayne, Oakland and Macomb counties.
Since 2008, Kresge Arts in Detroit has awarded $3 million to metropolitan Detroit artists working in the following disciplines: dance/music, film/theatre, literary arts and visual arts.
In addition to the unrestricted $25,000 award, fellows also receive professional practice opportunities executed by ArtServe Michigan. The professional practice series opens with an intensive professional development retreat presented by New York-based artist service organization Creative Capital.
"In so many ways – most recently in its efforts to save the Detroit Institute of Arts and Detroit pensions – The Kresge Foundation demonstrates its commitment to renewing Detroit as a world-class city," says Richard L. Rogers, president of the College for Creative Studies. "That the Foundation recognizes the importance of individual artists in this effort, through the Kresge Arts in Detroit program, is a powerful statement of the essential role of the arts and artists in our community and in society."
Information on the 2015 Kresge Artist Fellowships in the literary and visual arts will be available this fall.