2013 Kresge Artist Fellowships awarded to literary and visual artists in greater Detroit
Foundation President Rip Rapson says creativity helps energize the community.
Kresge Artist Fellowships have been awarded to 17 metropolitan Detroit-based literary and visual artists and one team of artists. Each of the fellowships includes an unrestricted prize of $25,000, rewarding creative vision and commitment to excellence within a wide range of artistic disciplines.
The fellowships represent The Kresge Foundation's desire to elevate the profile of the area's artistic community and advance the careers of artists living and working in the metropolitan Detroit tri-county area, comprising Wayne, Oakland and Macomb counties.
2013 Kresge Artist Fellows
Literary Artists
Terry Blackhawk, poetry
Adrienne Maree Brown, fiction
Arthur LaBrew, creative non-fiction
Cary Loren, arts criticism/interdisciplinary
Dunya Mikhail, poetry
Chace Morris, spoken word
Andrea and Gary Urbiel Goldner, interdisciplinary work
Carolyn Walker, creative non-fiction
Michael Zadoorian, fiction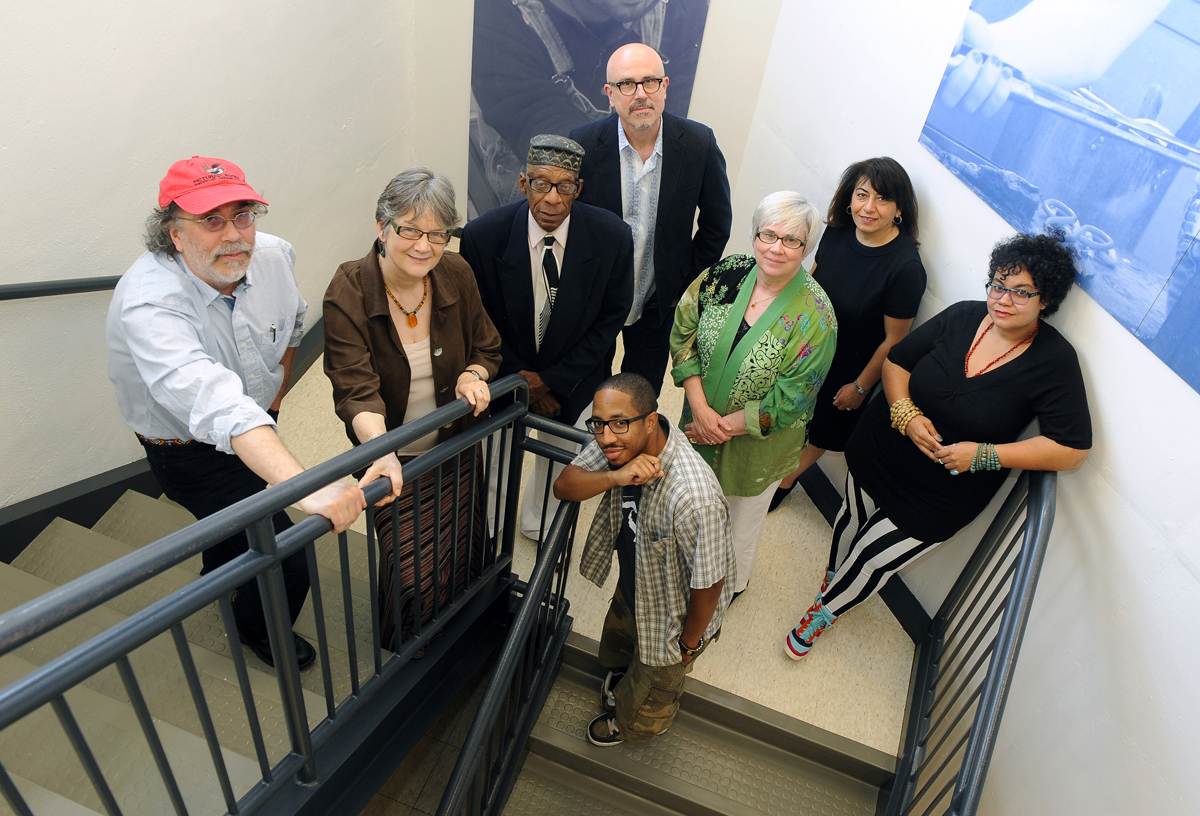 Visual Arts
Jon Brumit, interdisciplinary work
Constance Bruner, drawing
Jason Carter, painting
Kate Daughdrill, interdisciplinary work
Oren Goldenberg, video art
Marie T. Hermann, ceramics
Charles O'Geen, installation
Bryant Tillman, painting
Carlton Wilson, printmaking
Detroit's College for Creative Studies administers the Kresge Arts in Detroit fellowship program. ArtServe Michigan provides professional practice opportunities for the fellows.
"Every year we look forward to putting a spotlight on some of the extraordinary talent here in metropolitan Detroit – and to getting better acquainted with some of the creative people who contribute so much energy to their community," says Kresge President Rip Rapson. "We know well that the creativity and innovative thinking of these artists inspires people across all walks of life. So in addition to appreciating the fellows' art for its own sake, we also recognize the role their activities have in adding to the vitality of the region."
More than 700 applications were reviewed through a competitive process for literary and visual arts fellowships by two independent panels of national and local artists and arts professionals. The panelists provided a balance of artistic perspectives and an understanding of the local artistic environment, as well as extensive knowledge of the art forms being reviewed.
2013 Literary Arts Panelists
Wanda Coleman, poet and author
Bill Harris, playwright, poet, critic and novelist
Claudia La Rocco, performance critic for The New York Times and editor-at-large for The Brooklyn Rail
Ken Mikolowski, poet, editor, publisher and lecturer in English at University of Michigan
Robert Polito, director of writing programs at The New School and incoming president of The Poetry Foundation
2013 Visual Arts Panelists
Eric Fischl, painter and sculptor
Rebecca Hart, associate curator of contemporary art, Detroit Institute of Arts
Nancy Mitchnick, painter and educator
Shinique Smith, visual artist
Hamza Walker, associate curator for the Renaissance Society, University of Chicago
The annual Kresge Artist Fellowships, Kresge Eminent Artist Award and multi-year operating support grants to arts and cultural organizations constitute Kresge Arts in Detroit, the foundation's effort to provide broad support to the regional arts community. Kresge Arts in Detroit is one facet of the foundation's Detroit Program, a comprehensive framework that seeks to change the city's trajectory to one of long-term economic opportunity that advances social equity, promotes cultural expression, and re-establishes the city as the center of a vibrant region.
Since 2008, Kresge Arts in Detroit has awarded $2.5 million to metropolitan Detroit artists in the visual, literary and performing arts. Applications for 2014 Kresge Artist Fellowships will be available in November.
"It is extraordinary that Kresge Arts in Detroit continues to support individual artists every year. Detroit's creative community has been featured on the national stage more and more in the past few years. We, at the College for Creative Studies, believe that is because of institutions like The Kresge Foundation that have had the foresight to offer tangible resources and professional development to fellowship recipients," says Richard L. Rogers, president, College for Creative Studies.
For more information about the Kresge Artist Fellowships and the 2013 Kresge Artist Fellows, visit www.kresgeartsindetroit.org.