2013 Eminent Artist David DiChiera celebrated in monograph
Publication includes first-ever recording of composer's "Four Sonnets."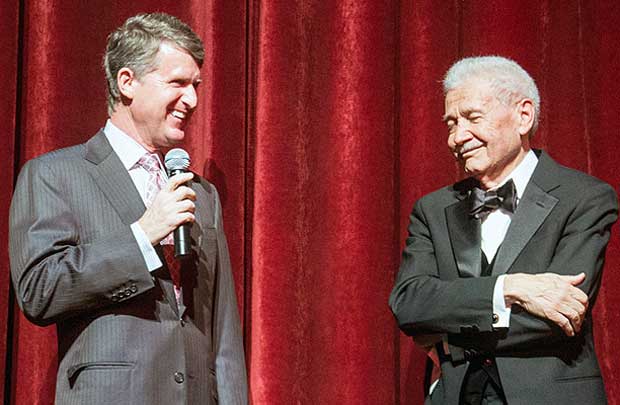 Kresge Foundation President Rip Rapson on Saturday presented the foundation's 2013 Eminent Artist with a commemorative monograph celebrating his life and work.
The founder and longtime music and general director of the Michigan Opera Theatre, David DiChiera received the monograph at the Detroit Opera House where a crowd of more than 1,600 applauded his career and commitment to the community.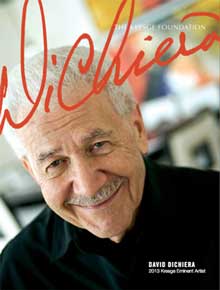 The 84-page monograph recounts DiChiera's role in downtown Detroit's cultural revival, his work as a composer, educator and impresario.
It also includes a recording of DiChiera's "Four Sonnets."
DiChiera set four sonnets by poet Edna St. Vincent Millay to music for voice and piano in 1964. "Four Sonnets" has been widely performed since 1965, but was never recorded until September 2013. Kresge supported the recording to accompany this monograph. The recording features soprano Leah Partridge.
The monograph and the recording are available to stream or download via kresge.org.
Like monographs celebrating previous Kresge Eminent Artists, the publication has been provided to the Library of Congress, the Library of Michigan and other institutions and organizations associated with the respective artists. The publications are made available to each artist.
Learn about other Kresge Eminent Artists: