18 Kresge Artist Fellowships, 2 Gilda Awards for 2017 announced
$25,000 fellowships and $5,000 awards recognize metro Detroit literary and visual artists
Eighteen metropolitan Detroit artists have been selected to receive 2017 Kresge Artist Fellowships in recognition of their creative vision and commitment to excellence. In addition, two emerging artists will receive Gilda Awards.
Funded by The Kresge Foundation, Kresge Artist Fellowships and Gilda Awards are administered by the Kresge Arts in Detroit office of the College for Creative Studies. The latest awards provide nine Kresge Artist Fellowships and one Gilda Award in the literary arts and nine Kresge Artist Fellowships and one Gilda Award in the visual arts.
Each fellowship comes with an unrestricted $25,000 prize and a year of professional practice support provided by Creative Many Michigan, including an invitation to an intensive professional development retreat presented by New York-based artist-service organization Creative Capital.
The two Gilda Award recipients receive $5,000 unrestricted awards to foster their work. The award is named in honor of the late artist, CCS professor and 2009 Kresge Artist Fellow Gilda Snowden's legacy as a mentor and champion of young, emerging artists in metropolitan Detroit.
"From  arts criticism to young adult fiction, sculpture to performance art and beyond, the 2017 Kresge Artist Fellows and Gilda Award recipients exemplify the thought-provoking, high-quality creative work that has always been a hallmark of Detroit's creative sector," says Christina deRoos, director of Kresge Arts in Detroit.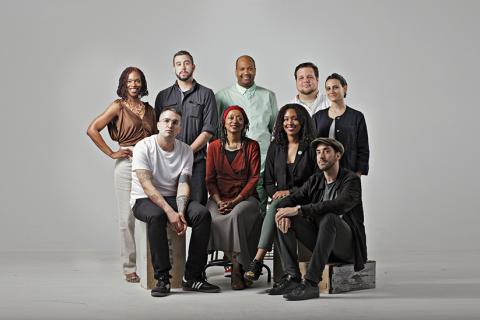 Literary Arts Fellows
Taylor Renee Aldridge, Arts Criticism
Benjamin Alfaro, Poetry
Tommye Blount, Poetry
Mike Burdick, Graphic Novels
Jean Alicia Elster, Young Adult Fiction
Allie Gross, Creative Nonfiction
Andrew Mehall, Interdisciplinary
Drew Philp, Creative Nonfiction
Satori Shakoor, Storytelling
Literary Arts Gilda Award
Leah V., Creative Non-Fiction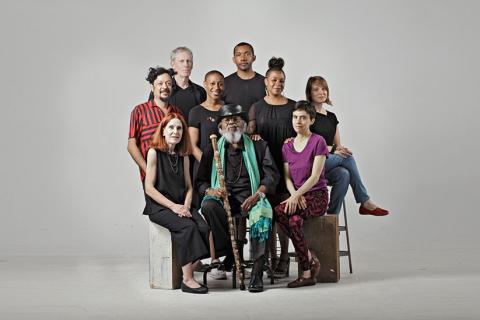 Visual Arts Fellows
Jeanne Bieri, Fiber Art
Jennifer Harge, Performance Art
Matthew Angelo Harrison, Sculpture
Sydney G. James, Painting
Nicole Macdonald, Painting
Juan Martinez, Metalwork
Catie Newell, Installation
David Philpot, Collag
Robert Sestok, Painting, Sculpture
Visual Arts Gilda Award
Austen Brantley, Sculpture
The awardees were selected by the following independent panels of local and national artists and arts professionals from among 450 applications.  
Literary Arts Panelists
Lynn Crawford, Fiction and Arts Criticism Writer; Founding Board Member, MOCAD; 2010 Kresge Artist Fellow
Kahn Davison, Writer; 2015 Kresge Artist Fellow
Brian McGuigan, Writer; Program Director at Artist Trust (Seattle)
Anna Moschovakis, Writer; Adjunct Associate Professor of Writing, Pratt Institute; Writing Faculty, Milton Avery Graduate School of the Arts, Bard College
Janet Webster Jones, Owner, Source Booksellers
Visual Arts Panelists
Sabrina Nelson, Artist; Education Studio Assistant, Detroit Institute of Arts; Admissions Counselor, College for Creative Studies
Valerie Cassel Oliver, Senior Curator, Contemporary Arts Museum Houston
Jorge Rojas, Artist; Curator; Art Educator; Director of Education and Engagement, Utah Museum of Fine Arts
Sarah Rose Sharp, Art Critic; Artist; 2015 Kresge Artist Fellow
John Sims, Artist; Writer
"It was a pleasure to be part of the panel and process of curating a group of artists to represent metro Detroit," says visual arts panelist Sabrina Nelson. "It was like having access to the highest quality ingredients to put into an amazing pot of jambalaya."
The Kresge Arts in Detroit program represents the foundation's desire to support artists living and working in the foundation's hometown, and to elevate the profile of metro Detroit's artists and creative communities.
"The diversity of talents reflected in this cohort of Artist Fellows and Gilda Awardees is breathtaking.  As with the eight annual groups before them, their talents, accomplishments and aspirations are a reflection of our community's broader collective cultural and artistic wealth," says Rip Rapson, president and CEO of The Kresge Foundation. "Detroit's resilience and revival cannot be understood without reference to the work that artists in every corner of the city are pursuing – to improve community life, to pioneer new forms of expression, to connect our past and present to our future."
Since 2008, the Kresge Arts in Detroit program has contributed over $4.5 million to the local creative economy through the Kresge Eminent Artist Award, Kresge Artist Fellowships and Gilda Awards in Film & Music, Literary Arts, Live Arts, and Visual Arts.  This investment in artists working in Wayne, Oakland and Macomb counties – a total of 177 awards to date – empowers culturally minded thinking and strengthens Detroit's position as a major center for arts and culture nationally and internationally.
"Through the Kresge Arts in Detroit program, The Kresge Foundation shines a light on the invaluable creative contributions of metro Detroit artists, supporting individual artists to advance their practice, and reminding all of us of the cultural assets that bring so much vitality to our communities," says Richard L. Rogers, president of the College for Creative Studies.