Social Investment Practice "Mission, Money & Markets" article series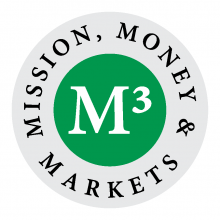 The Kresge Foundation's Social Investment Practice team will share its lessons learned and newest thinking in a monthly article series, "Mission, Money, & Markets." Check for our latest article the last Monday of each month.  
10. How impact investing and creative financing are playing a role in conserving public lands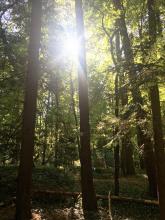 The ability to tap into a market, or create a market, can help solutions scale to the size of the problem. This month, we looked at how The Conservation Fund is retrofitting a financial structure to help preserve valuable forest land across the United States. In this interview, Kimberlee Cornett asks Larry Selzer, President and CEO of The Conservation Fund, to share some insights into how the decades-old nonprofit had to rethink its model for how it obtains and preserves public forest lands and how impact investing became central to its way of working. Read the full article. 
9. SIP team reflects on favorite deals of 2017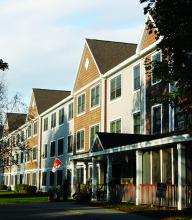 As 2017 comes to an end, our Social Investment Practice team members look back at what deals or impact investment advancements they saw launch into the market – both from Kresge and in the field beyond – that had them excited about seeing capital deployed in new, innovative ways toward social issues from the environment to neighborhood revitalization. Read full article.
8. Bringing solar + storage, new capital to post-Maria Puerto Rico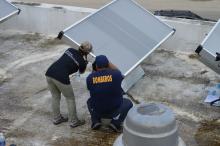 Courtesy of Empowered by Light
Often social investments start with a grant relationship. That's what we hope will be the case with a new partnership with Empowered by Light, which is working to provide round-the-clock renewable energy and clean drinking water to Hurricane-Maria affected communities in Puerto Rico. Read full article.
7. Investment in Cincinnati authority supports mirco commercial redevelopment
In 2016, Kresge made its first investment into a Development Finance Agency, with a $5 million program-related investment to the Greater Cincinnati Redevelopment Authority. Kresge Social Investment Managing Director Kimberlee Cornett interviewed GCRA's President and CEO Laura Brunner to find out how this unique organization became a recipient of an impact investment and how it views its role as both an industrial and business developer as well as a neighborhood developer in Cincinnati. Read full article.
5. Capital for communities and efficient, impactful opportunities for investors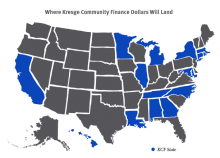 In 2016, we made a commitment to invest $30 million through a standard loan offering in Community Development Finance Institutions (CDFIs) and Development Finance Agencies (DFAs) working in ways aligned with Kresge program strategies to expand opportunity and equal access to capital in America's cities. Called Kresge Community Finance (KCF), we launched an RFP and wondered whether the field would welcome a standardized loan product offering patient capital. The answer was "yes." Read full article. 
6. Gnarly problems like generational poverty require new approaches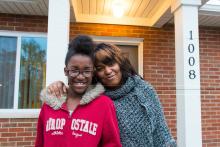 A trip to Le Blanc-Mesnil, a suburb of Paris established in 1792, provides a chance to for the author to think about community development both in the U.S. and abroad. He writes that social investors must find new approaches to long-stnading problems like poverty. Learn how using a mixed-income approach paired with population interventions might help heal the societal damage caused by inter-generational poverty. Read full article.
4. Water-systems initiative will invest in green infrastructure, solutions to climate-related storms and flooding
Regardless of where you live, challenges in the water sector affect us all. Our changing climate – exacerbated by emissions of carbon dioxide and other greenhouse gases – drive more frequent and intense flooding events. So, is there role for capital solutions to address this issue? Read full article. 
3. Community Development Finance in America – A Glass Half Full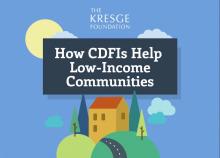 When you consider the federal support for community development finance in the U.S., you have to see the glass as half full, writes managing director Kimberlee Cornett. Read Kresge's view of the field from our work with partners on the ground who receive federal dollars and see the infigraphic that shows the return on investment from CDFIs. Read full article. 
2. Municipal bonds and the trend toward social justice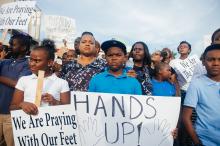 How does the municipal bond market intersect with The Kresge Foundation's mission to create opportunities for low-income people in American's cities? And how might we influence the market to put greater consideration on the long-term impact of socioeconomic characteristics, such as income inequality, on the fiscal outcomes of cities? Read full article.
1. Introducing "Mission, Money & Markets," new article series on social investing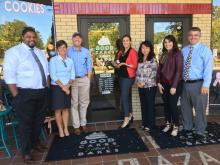 In the first edition of "Mission, Markets & Money," Kimberlee Cornett, managing director for Kresge's Social Investment Practice, introduces the series. Each month through 2017, we'll share what's working – and what's challenging us – in our impact investing work at Kresge, where we have committed to making $350 million in impact investments by 2020. Read full article.