How We Fund
We advance our mission through grantmaking and social investing
Cities are powerful vehicles of change.
They offer a concentration of activities, skills and ideas that can circulate, ricochet and recombine to create the preconditions for innovation. The complex, integrated networks and diverse subcultures in cities are conducive to dismantling tired approaches to problems in favor of new or reimagined approaches.
Cities present a density of assets that can contribute to expanded opportunity.
These assets are necessary to scale economic restructuring, social transition and quality-of-life enhancements and include:
Inherent diversity and tolerance.
The civic commons of waterfronts, parks, libraries and public spaces.
Educational, cultural, entertainment, research and healthcare anchors.
Physical and social infrastructures that foster a sense of history and closeness.
Cities are manageable units of governance, amenable to philanthropic engagement.
Municipal problem-solving is being driven less by centralized governance from City Hall and more by widely distributed leadership comprising the philanthropic, private, civic and public sectors. Having a wide range of players encourages systematic thinking, with each partner contributing knowledge, talent, financial resources or influence.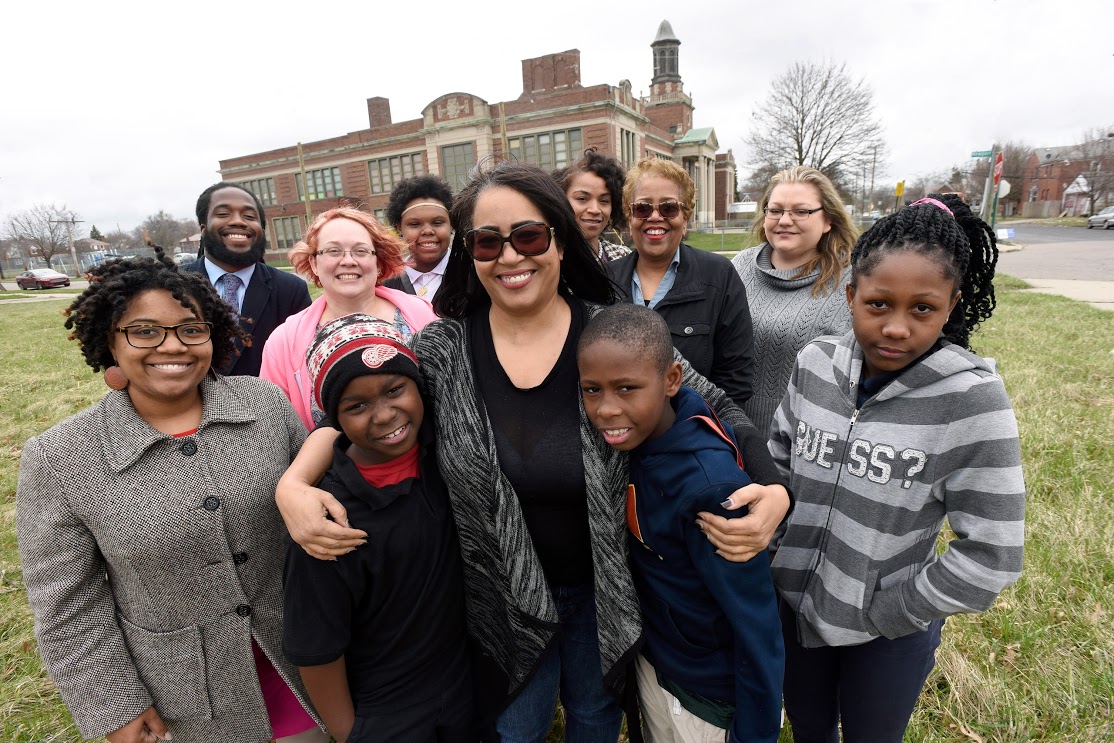 Overview
Central to our work as a strategic philanthropy is the ability to draw on an array of versatile, flexible grantmaking and social investing tools.
We award operating support, project grants and planning grants. We also utilize a full complement of program related investments, including loans, deposits, equity and guarantees.
In collaboration with our grantees and partners, we seek to use these grantmaking and investing tools to help people improve their life circumstances and join the economic mainstream.
Grantmaking
Our programs use grant dollars to fund operating support, project grants and planning grants to advance their strategic objectives as described in the Programs section of the website. Kresge typically awards between $120 million and $150 million in grants each year to worthy nonprofit organizations located in the United States. Under certain circumstances, awards are made to environmental organizations in Canada and to institutions of higher education in South Africa.
Grants are awarded to organizations that advance the strategic objectives of a given program. In certain situations, when project proposals offer opportunities to advance the goals of multiple programs, those programs will jointly fund the proposal.
Some programs accept applications on an ongoing basis. Others proactively invite or solicit applications from individual organizations. And, on occasion, a program may make a national call for applications for specific efforts through a request-for-proposal process. When available, grant opportunities are listed on the Current Grant Opportunities page.
Kresge awards single and multiyear grants that typically range in duration from one to three years. To learn more about the grants made in each program area since 2009, visit the Grants Awarded page, where you can search by year, program, organization name and location.
Social Investments
Our Social Investment Practice works across our programs to complement grantmaking efforts with loans, deposits, equity and guarantees to find funding gaps as needed, draw other partners to the project, or make capital available in otherwise disinvested communities.
Typical projects include investments in health care clinics, affordable housing, social service providers and real estate to advance economic development. In September 2015, the Kresge Board of Trustees approved a $350 million pool of social investment funding that will be deployed by 2020.
Oftentimes, prior to making a social investment, Kresge awards grant funding to a nonprofit to support the creation of organizational infrastructure necessary for successfully utilizing the social investment. As a result, grants and social investments are used hand-in-hand to strengthen and grow exemplary organizations that are expanding opportunities for low-income people living in cities.
The Social Investment Practice does not accept unsolicited proposals. To gain an understanding of the types of investments made to date, visit Social Investments Made, where you can search by year, program and location.
Support for Our Grantees and the Sector
The Kresge Foundation's Leadership and Infrastructure Funding Team (LIFT) is a cross-departmental committee comprising representatives from across the foundation's programs, practices and operational departments. LIFT's primary goal is to support equity-focused talent and leadership development across the nonprofit and philanthropic sectors. This includes strategic grantmaking and capacity-building opportunities for the foundation's grantees.
Stay Connected
We'd love to stay connected. We share all updates to our strategies and announce funding opportunities on our home page. Subscribe to our weekly email newsletter, which comes out on Thursdays and includes links to news stories, foundation updates, advice on where to find us in the field, and stories of our impact. Follow us on Twitter @kresgefdn or on our 11 other Twitter accounts for various programs and departments. We're also on Facebook, Instagram, LinkedIn and YouTube. Come connect with us!
A note to potential and current grantees
Please be advised that individuals on occasion have fraudulently identified themselves online and by telephone as "representatives" of The Kresge Foundation. These individuals are using the foundation's name without authorization and have contacted potential and existing grantees to suggest that funds are forthcoming if personal identification and financial information are provided. These messages are fraudulent. Please note that the foundation never charges a fee or asks for personal information in connection with grants. We only ask for financial information of our grantees once a grant has been approved and vetted by Foundation staff — never to start the grant process. If you are contacted by someone posing as a Kresge employee and the communication appears suspicious, please report it to the foundation at: digitalscams@kresge.org. More information about this scam can be found here.