Back to blog
Mission, Money & Markets: Promoting more and better journalism on Opportunity Zones
By Greg LeRoy
Opportunity Zones (OZs), the new federal tax break for investing in specially designated census tracts, represent a real challenge for journalists covering real estate, business or politics. That's because unlike traditionally-structured economic development incentive programs, OZs aren't administered through a state or local agency that would normally provide deal-specific disclosure data. The zones also lack specific required outcomes one usually associates with a development incentive, such as jobs created, wages paid or housing units constructed.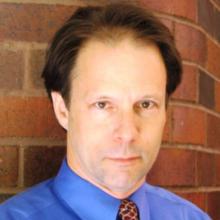 To address this info-challenge, a new list-serv recently launched by Good Jobs First is helping writers share tips, sources and angles to enable better coverage of this opaque, cumbersome program. (Good Jobs First is a nonprofit watchdog group founded in 1998. It helps NGOs, public officials and journalists seeking to make economic development incentives more transparent, equitable and accountable.)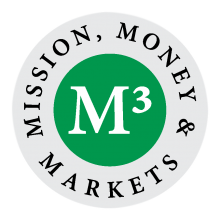 The list-serv, made possible by support from the Kresge and Annie E. Casey Foundations, arose by popular demand at the June convention of Investigative Reporters and Editors (IRE), an annual gathering of almost 2,000 print and electronic media staffers where Good Jobs First has long trained. At a Kresge-sponsored session there, 62 journalists heard from three fellow writers after Kresge Social Investment Officer Aaron Seybert gave a quick primer on OZs and how they work.
Oscar Perry Abello of Next City pointed out that not all cities are keen on OZs and that fears of displacement are real when about 60 percent of OZ residents are people of color while the high-net worth investors who will benefit from OZs are overwhelmingly white. He urged writers to look at the mortgage or real estate transaction records to identify 80 percent of the capital stack of most deals. He also recommends planning departments as well as securities lawyers as key sources.
David Kocieniewski of Bloomberg News is part of a team that has also begun extensive OZ reporting. Befitting Bloomberg's readership, much of their coverage has focused on high-net worth OZ investors as well as specific corporate OZ beneficiaries and local OZ strategies. They are also tracking OZs' effects on real estate values and transactions.
Sophie Quinton at Stateline is looking at how states are debating whether to layer on their own incentives atop OZs. From an economic development perspective, she is looking at whether OZs merely benefit real estate investors or can also benefit operating businesses. She is also keen on how OZs are playing out in states such as Colorado that are considered to have been the most intentional in their OZ census tract selections.
In other words, though they're opaque, Opportunity Zones offer a target-rich environment for enterprising reporters. They touch neighborhood lives, housing affordability and job creation. They involve wealthy investors, governors, mayors, and big developers. They arrived when many cities were far along in the "back to the city" trend but when most metro areas still stuffer very uneven—and unequal—development patterns.
OZs have also come wrapped in a great deal of optimistic rhetoric, but lack the traditional "strings" or community benefits such as affordable housing or local hiring preferences that states have sometimes attached to other geographically-defined incentive programs such as enterprise zones or tax increment financing (TIF) districts.
That's why so many community groups and public officials are seeking to harness OZs for maximum local benefits—and why aggressive local journalism will be so critical in enabling civic engagement to improve OZ outcomes. Otherwise, given their lack of structural sunshine or community benefits, Opportunity Zones risk becoming a costly windfall and real gentrification fuel.
Greg LeRoy is executive director of Good Jobs First, which you can follow on Twitter @GoodJobsFirst.  To join the list-serv, journalists should email Kasia Tarczynska at kasia@goodjobsfirst.org