Back to blog
Mission, Money & Markets: Kimberlee Cornett offers reflections on a decade at Kresge
By Kimberlee Cornett
This week, I departed as Kresge's Social Investment Practice managing director and passed the leadership of the team to my colleague Aaron Seybert. Aaron is a smart, trusted and creative individual, whom I know will grow Kresge's work in new directions, all to benefit the greater impact investing field and the people it serves. After establishing Kresge's Social Investment Practice almost a decade ago, it's a happy ending to pass the baton to him.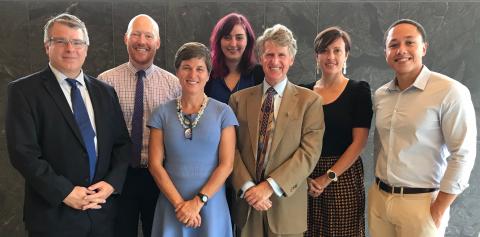 I came to Kresge in January of 2010. Nine years and 75 deals later, I'm proud of the foundation's adoption of a full spectrum of tools — from grants to guarantees — and the way the Social Investment Practice works side-by-side with Program staff.
Recently, the Center for Effective Philanthropy surveyed Kresge's borrowers to gather input about the foundation's deployment of social investments. We heard a lot of generous comments in response, and some helpful feedback. Among the takeaways: We could close deals faster. We could listen more to the field when crafting investment programs. We could better blend grants and loans to create deeper community impact. And we could do more to support the costs related to implementing work. As Aaron and the team move forward, I know they'll find that input tremendously helpful to maximize the impact Kresge's capital and staff can make.
Over the years, I've been often asked what is necessary to implement and grow a productive social investment practice. My experience is that paying attention to four things early on – culture, systems, staffing and external relationships– expedites the work. But I also believe that just beginning – making simple investments like deposits in credit unions, buying municipal bonds with a community purpose or making a low-interest loan to a CDFI – gets gears turning. It starts to build board and staff receptivity to putting non-grant capital to work. In short, don't overthink it.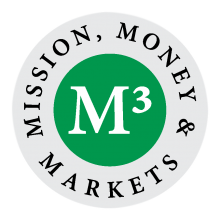 While you're "learning while doing," consider these important pieces:
Culture: Although capital in the form of program-related investments, guarantees and deposits is just another way to deploy resources to accomplish social change, these instruments can be unfamiliar to staff, leadership and boards accustomed to grants. Take time to educate along the way. Also remember that some sectors are better suited to using non-grant capital than others, which could mean resources are disproportionally allocated among different program teams or areas of work. Investing deeply in acclimating your organization to the tools, terms and timeline that comes with deploying social investments builds buy in.
Systems: Social investments require significantly different systems in order to make and manage PRIs or guarantees over time. Putting mechanisms in place to track repayments, covenant compliance, impact measures or guarantee exposure can require a rather time-consuming upfront effort. But enlisting the support of your finance team makes it infinitely do-able. And your board or trustees will be pleased when some of your capital begins to recycle. Since Kresge began making social investments in 2009, we have brought back $50 million on $111 million in disbursements, and that's money we are putting back to work. 
One resource for back office support is Locus Impact Investing, the team that now supports Kresge's finance team in managing our portfolio.    
Staff: At Kresge, I had the pleasure of leading a team of talented individuals, each of whom have a strong blend of hard and soft skills. Yes, a background in finance is necessary to effectively deploy investment capital. But equally important is curiosity, tenacity, the ability to solve problems and a deep commitment to be of service to the field. In my experience, finding individuals with the right balance of skills is challenging. Kate Shattuck at Korn Ferry has noted the need to cultivate talent in both domains – this is a place where investment is certainly needed.
External Relationships & Marketing: When I came to philanthropy, I never expected I would spend so much time "marketing" our capital. Initially, the field didn't know that Kresge was newly interested in making PRIs and guarantees, so spreading that word and helping program officers identify investable opportunities took time. Because we had mandate from our board to leverage $1 billion from other investors, attracting capital and promoting Kresge as a co-investor required attention and effort. That investment paid off well; earlier this year, we met our $1 billion target thanks to investments made with likeminded investors such as the Annie E. Casey Foundation, Prudential, Met Life, the Robert Wood Johnson Foundation and many more.
It has been a privilege to steward Kresge's capital and to work alongside such a tremendous group of colleagues and dedicated field partners, who do the hard work each day. Thank you for the opportunity.
Kimberlee Cornett served as the managing director of Kresge's Social Investment Practice from 2010 to September 2019. Follow her on Twitter @kr_cornett.