The state of practice in U.S. communities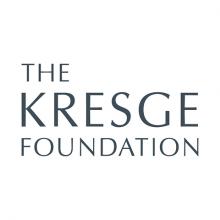 Climate Adaptation: The State of Practice in U.S. Communities, is the first study to examine in depth actions that multiple municipalities are taking to address climate-change fueled events like flooding, heat waves, wildfires and intense storms. It found that more municipalities are preparing for climate risks than is conventionally believed, that many of those actions support multiple community goals and values, and that despite the progress much more work is necessary to comprehensively address climate risks.
The report can be a helpful resource for communities working to establish sound protections against the impacts of a changing climate: "Leading practices that can be replicated in other communities are the strength of this report," said Joel Smith, a principal associate with Abt Associates. "It can serve as an invaluable tool for municipal planners, adaptation professionals and community-based champions of climate resilience who want to see what effective models look like in other places."
The report's conclusions:
Based on the totality of work completed in support of this project, we draw the following conclusions:
Adaptation actions at the community level are reducing vulnerability to climate variability and extreme events, and possibly to climate change.
Addressing only climate variability and extreme events may constrain the effectiveness of long-term climate adaptation.
Communities can begin addressing climate change risks now.
Communities can overcome barriers to action, identify opportunities, and begin implementing adaptation measures.
Adaptation actions explicitly addressing climate change are in a formative stage.
Through our case study communities, we have identified components of a hypothetical, well adapted community (see graphic below).
Community-based champions of adaptation action and adaptation professionals should use vulnerability reduction as a key baseline to assess and facilitate progress in adaptation.




Pieces of the puzzle: What a model climate change adaptation program might look like
Adaptation actions in 17 U.S. communities were explored in depth. Click the slider below for key points of the case studies.
Climate Change Preparedness and Resiliency Checklist

Techniques to ensure public- and private-sector building projects are preparing for climate change
Building partnerships with the private sector to ensure strategies are appropriate and to enhance compliance with implementing key strategies
Boston is using green buildings as a launch pad for larger communitywide actions related to reducing vulnerability and enhancing overall resilience

Cool Roofs Ordinance and Shade Trees Policy

Implementation of a climate change adaptation process to engage the community in selecting adaptation options
Reducing vulnerability to warming temperatures and the urban heat island effect through cool roofs ordinance and a shade tree policy

The Neighborhood Climate Action Toolkit and Climate Action Fund

Strategies for engaging citizens in low-income areas
Building neighborhood cohesion and stability to create the adaptive capacity needed to address climate change
Cleveland is navigating the challenge of quantifying vulnerability reductions when climate change is mainstreamed within discussions of broader community concerns

Integrating Climate Change Adaptation into an All-Hazards Mitigation Plan

Using an existing process to integrate climate change adaptation into practice
Community engagement processes, including advisory committees, town hall events and community meetings
Strategies for engaging in meaningful discouse at community events
Easing the transition from planning to implementation by identifying links between existing programs and future work
Using existing community leaders to help spread key messages and engage others
Using grant funding to support initiatives

Kay Bailey Hutchison Inland Desalination Facility

Robust water management planning with multiple strategies
Addressing financially feasible strategies in the near term and re-evaluating next steps periodically
Engaging in dialogue with local, state and federal decision-makers
The role of strong leadership
Sharing information with other communities

Flagstaff Watershed Protection Project

Using a bond to raise funds to reduce vulnerability
Securing public support for actions that reduce vulnerability
A successful partnership between multiple jurisdictions at different government levels

Water Demand Management

Achieving water-use reductions through combined regulatory actions and voluntary conservation programs
Taking quick action after an extreme event to advance drought management
Protecting a key economic sector
Limitations to drought management in the West
Leveraging community support for demand management actions

Vital Streets and Sidewalks Spending Guidelines

Leveraging existing community concerns to reduce vulnerability to climate change
Tackling flooding through changes in street design policy and practice
Using public-private partnerships to achieve community and government goals

Integrating Climate Change Adaptation into a Comprehensive Development Master Plan

Strong and consistent leadership on climate change issues
Regional collaboration and peer learning
Integration of adaptation into comprehensive planning
The importance of reliable and defensible climate change information

Coastal Mobile County, Alabama

Oyster Reef Restoration

Restoring coastal ecosystems and reducing storm and human impacts through oyster reef restoration
Cultural and economic motivations to preserve coastal ways of life
Taking advantage of timely funding opportunities
Leveraging community support for restoration projects after an environmental disaster

Oakland Climate Action Coalition Moves Climate Change Adaptation Forward

Oakland Climate Action Coalition as a model for bringing together community groups
Community organizations as important actors in advancing local climate change adaptation
Bottom-up community climate change policy recommendations
Incorporating vulnerability analyses into policy recommendations
Barriers to adaptation
Examples of adaptation actions led by nongovernmental actors

Mainstreaming Climate Change into Internal Planning and Decision-making

Seattle Public Utilities is integrating climate change into operational, planning, capital improvement and strategic decision-making
Strategies for engaging with academic institutions to build capacity and knowledge
Developing learning, adaptive information networks to ensure decisions are based on the most up-to-date information
Leveraging previous extreme events to prepare for future changes in weather and climate

Southwestern Crown, Montana

Forest Restoration

A public-private partnership aimed at increasing the ecological integrity of a landscape and providing economic and social community benefits
An adaptive management approach to restoration that uses monitoring results to inform future management practices
The value of taking incremental steps where there is agreement and building on the understanding gained through those small actions to implement larger projects

Spartanburg, South Carolina

Mainstreaming Climate Change into Programs, Management Actions and Culture

Spartanburg Water is mainstreaming climate change into the utility's existing programs and activities
Leveraging extreme events to motivate action
The important role of staff in catalyzing action on climate change and integrating climate change into programs and activities

Acquisition and Relocation

Reducing vulnerability through an acquisition and relocation program
Leveraging of extreme events to build motivation for action
Importance of building partnerships and identifying champions to generate buy-in
Value of preplanning efforts to develop public information and strategies