Careers
We seek talented, motivated and creative individuals to help us realize our mission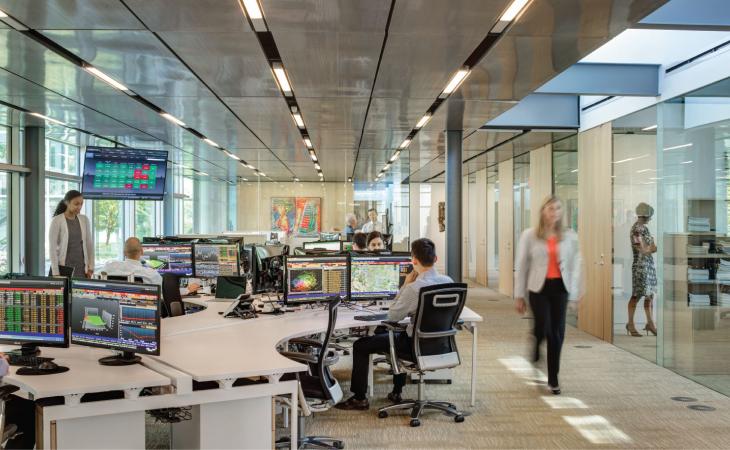 The Kresge Foundation is one of the top 20 private foundations in the United States. With a $3.8 billion endowment and a staff of over 100 employees, we work to expand opportunities in America's cities for people with low incomes. We do this through grantmaking and social investing nationally in arts and culture, education, environment, health, human services and community development in Detroit. The foundation's state-of-the-art headquarters maintains an array of energy-efficient, water-conserving and health-promoting systems. The foundation also operates an office in Detroit's Midtown district.
Current Career Opportunities
We are currently accepting applications for the positions below. All applicants must apply online via the Kresge Career Center, unless specified in the position description below. First-time applicants will be required to register and create an account.
Open positions are usually posted for 30 to 60 days. We do not accept unsolicited applications, and neither do we take calls regarding the status of applications.
The Kresge Foundation, an Equal Opportunity Employer, seeks to reach a broad and diverse candidate pool when filling vacant positions. We strongly encourage applications from people of diverse backgrounds, because we believe that the foundation and its work benefit from the various perspectives and talents of a diverse staff. We do not discriminate based upon race, religion, color, national origin, sex, sexual orientation, gender identity, age, status as a protected veteran, status as an individual with a disability or other applicable legally protected characteristics.
---
We encourage applications to be submitted by January 6, 2020
The Kresge Foundation is partnering with Katherine Jacobs, Carolyn Ho, Cara Pearsall and Catherine Seneviratne of NPAG.
---
For Kresge Career Center support, please review our Frequently Asked Questions. If you still experience difficulties, please email Talent@Kresge.org.
Benefits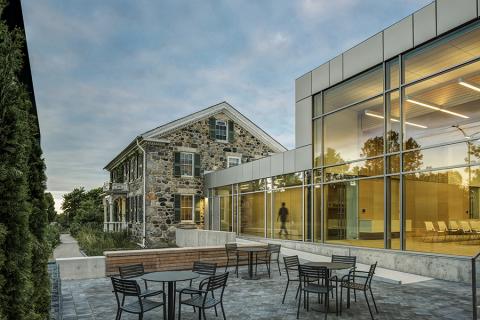 We offer our employees a total rewards package that includes these benefits:
Healthcare coverage and employer-paid dental and vision coverage
401(K) employer-contribution and employee-match programs
Life insurance and short and long-term disability insurance at no cost
Employee assistance program, along with travel and identity theft support at no cost
Generous paid time off
Wellness program
3:1 matching gifts program to 501(c)(3) organizations
Tuition reimbursement
Robust professional development opportunities
Breakfast, lunch and snacks daily for a minimal charge
Healthy, green work environment
How we manage our resources.

We commit to exhibiting the highest levels of integrity, humility, excellence, and an abiding sense of responsibility in acting as stewards of the human, reputational, and financial resources entrusted to us to advance the foundation's mission and to animate the credo of our founder, Sebastian Kresge to leave "the world a better place than we found it."

How we treat one another.

We will treat with respect every staff member, and everyone with whom we work, valuing each person's distinctive background, personal style, and perspectives, while displaying honesty, dignity, kindness, trust, and collegiality in all of our interactions with one another.

How we approach our work.

We will embrace experimentation, reasoned risk-taking, and continuous improvement, recognizing that we must balance support for proven and effective approaches with the pursuit of new approaches that, although unproven, hold the promise of breaking through stale or unproductive approaches to the seemingly intractable challenges our society faces.

How we work with others.

We will actively seek out and embrace opportunities to partner and support others to devise and implement solutions, recognizing that by cooperating, coordinating, and aligning with others and one another we will leverage collective experience, insight, networks, and resources to more effectively advance the foundation's mission to promote human progress.

How we invest in our people.

Through the work of our programs and partnerships, we will deploy an array of grantmaking and investing tools to expand opportunities for low-income people living in America's cities so that they may improve their life circumstance and join the economic mainstream.

SUMMER INTERNSHIPS & FELLOWSHIPS

Every summer The Kresge Foundation welcomes a cohort of interns and fellows to work at the foundation for 10 weeks. Internships are designed for undergraduate students, while fellowships are intended for graduate students. The foundation recruits interested students by promoting the openings on its social media channels and posting the openings on its website. Typically, summer internship and fellowship positions are posted in November, candidates are selected by March and assignments begin in June.

During their time at Kresge, summer interns and fellows are integrated into nearly every department and work closely with foundation staff to experience what it is like to work in philanthropy as a grantmaker or operational team member.

Pictured: President and CEO Rip Rapson with Kresge's 2018 summer interns and fellows.
Our Hiring Process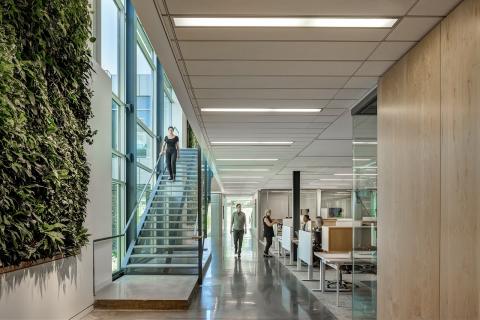 When considering applicants, we look for mission-driven, value-based individuals who have a demonstrated performance record, along with the education, experience and skills that match the position requirements. If you would like to be part of a creative and collegial team, enjoy a fast-paced work environment dedicated to improving the lives of others and strive to grow professionally, Kresge would like to hear from you.
Here is what an applicant can expect after applying for a position via the Kresge Career Center:
Kresge confirms receipt of each application by email.
The foundation considers applications after the posting is closed and identifies individuals to move on to the interview process.
The interview process includes an initial screening, first-round interviews, and a final round of interviews at Kresge's headquarters. Additional interviews may be required.
Applicants not selected for the position will be notified by email.
The hiring process can take 3-6 months.