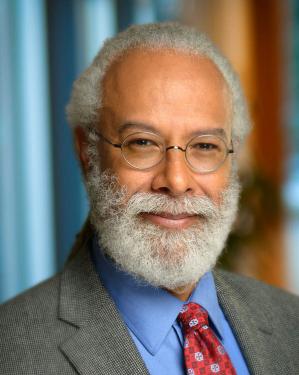 W. Kim Heron
Senior Communications Officer
External Affairs and Communications
W. Kim Heron joined The Kresge Foundation in 2013 after more than 30 years in journalism and broadcasting. As senior communications officer, he provides strategic communications support to the foundation's Detroit Program.
Kim previously worked as a newspaper editor, copy editor, reporter, critic and photographer for Metro Times (Detroit), Detroit Sunday Journal, Detroit Free Press and Lansing State Journal. He has also been a TV co-host (Back Stage Pass on WTVS) and hosted a Sunday night jazz radio program for more than 15 years on WDET-FM. Kim also has served on the board of the Detroit Chapter of the Society of Professional Journalists.
In 2013, he was inducted into the Michigan Journalism Hall of Fame, which cited his 16 years as managing editor and then editor of Metro Times, "a paper that promoted arts and culture in metro Detroit while also asking the hard questions that viewed in a different light the issues of the day. "
Kim earned a bachelor's degree in journalism from Michigan State University and a master's in library science from the University of Michigan.
Photo: Douglas Schaible