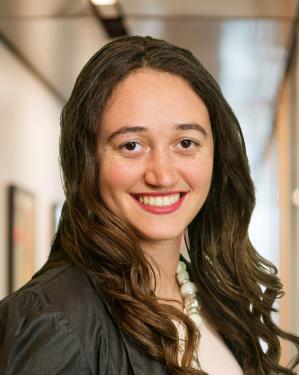 Stephanie Johnson
Strategic Learning, Research and Evaluation
Stephanie Johnson is the program coordinator at The Kresge Foundation, where she supports program strategy and learning and evaluation. She joined the foundation in 2017. Previously she was a fellow with Venture For America, where she worked with start-ups in Cincinnati, Ohio, as part of revitalization efforts of the city.
Throughout her career, she has explored the intersection of social impact and business.
Stephanie is an East Coast native and grew up in Maryland. She earned a bachelor's degree in economics and management from University of Pennsylvania's Wharton School of Business.