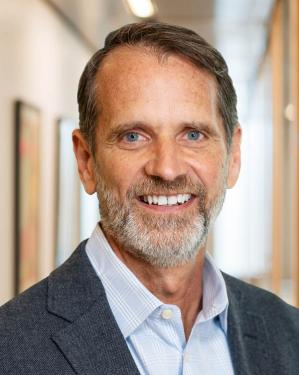 Robert J. Manilla
Vice President, Chief Investment Officer
Robert J. Manilla joined The Kresge Foundation in 2005 and is vice president and chief investment officer. As a member of the executive team, he is a partner in the development and implementation of the foundation's strategy. Rob is also responsible for the investment of the foundation's endowment and for the management of the Investment Office and its staff.
Before he joined Kresge, Rob spent 20 years at Chrysler Corp. During his tenure with the auto industry, he held management roles in product development, sales and marketing, manufacturing, international operations, capital markets and asset management.
Rob has been named among Trusted Insight's 2018 Top 30 Foundation Chief Investment Officers. In 2013 and 2014, he was named one of the 100 most influential global institutional investors by aiCIO magazine. In 2012, he was named large foundation CIO of the year by Institutional Investor magazine.
Rob is an alumnus of Oakland University in Rochester, Mich., and the University of Detroit-Mercy.
He serves on the board of directors of Sustainable Insight Capital Management and the McGowan Charitable Fund, and is an investment committee member of Boeing Corp., Trinity Health, the Detroit Institute of Arts and the Detroit Riverfront Conservancy. He is also a member of the board of advisors for Oakland University Business School.