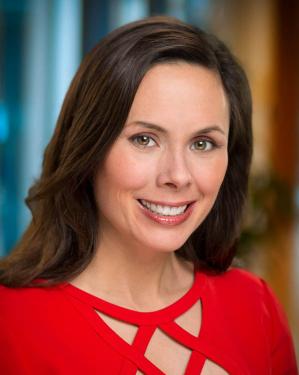 Rebecca Chamberlain-Creangă
Internal Communications Officer
External Affairs and Communications
Rebecca Chamberlain-Creangă is an internal communications officer at The Kresge Foundation. She provides strategic internal communications support to the foundation and contributes to knowledge management efforts.
She has worked with Kresge program teams and leadership to develop systems, structures, and processes for the foundation to evaluate and learn from the activities it funds.
She joined Kresge in 2014.
Previously, Rebecca worked in the World Bank's Europe and Central Asia Social Development Unit, which promotes low-income people's participation in the development process. She led knowledge-management activities in the department, contributed to program evaluation, and designed, conducted, and authored political-economy research and stakeholder analyses.
"As a Michigan native, I look forward to using my development background in service of Kresge's mission to expand opportunities for vulnerable people at home in Detroit and around urban America," she says.
Rebecca holds a Ph.D. in anthropology from the London School of Economics. As a Marshall Scholar, she earned a master of arts from University College London and a master of science from the London School of Economics. Rebecca received a bachelor of arts in international relations and American politics from Wheaton College in Norton, Mass. She currently serves on the advisory board of LearnPhilanthropy of the Johnson Center for Philanthropy at Grand Valley State University.
Photo: Douglas Schaible