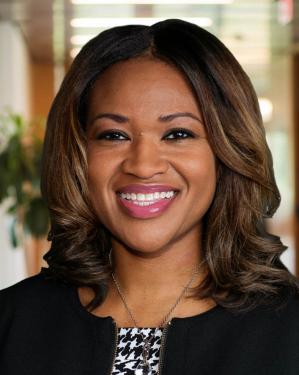 Kaniqua Welch
External Affairs and Communications
Leadership and Infrastructure Funding Team
Kaniqua Welch is a communications officer at The Kresge Foundation. She joined the foundation in November 2019 to provide strategic communications support to the Arts & Culture and Environment programs.
Previously, Kaniqua served as vice president of Finn Partners and as account director at Weber Shandwick – both global public relations and marketing firms. At both agencies, she worked with corporate, nonprofit and philanthropic clients to oversee communications programs focused on integrated media strategies; executive positioning and thought leadership; and corporate social responsibility, sustainability and social issues campaigns centered on education, health, social justice and community development. At Weber Shandwick, Kaniqua also led the Detroit-based Diversity, Equity and Inclusion practice.
Kaniqua started her career as a news reporter with the Oakland Press. During her 15-year career span, she worked in corporate communications with Detroit Public Schools managing media relations, marketing, crisis planning, internal communications and external partnerships. At McLaren Oakland Medical Center and the POH Regional Medical Center Marketing & Foundation Office, she coordinated donor relations, fundraising events, hospital publications and community engagement programs.
A native of Detroit, Michigan, Kaniqua earned a bachelor's degree in journalism from Oakland University and a master's degree in public relations and organizational communication from Wayne State University. She is also an adjunct instructor at Oakland University, teaching courses in journalism, public relations and group dynamics.