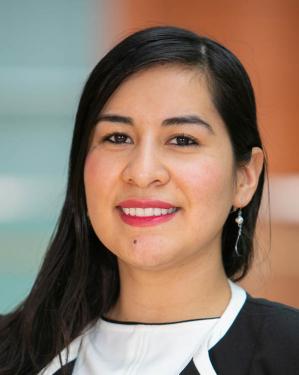 Joselin Cisneros is an education fellow at The Kresge Foundation. Joselin supports the Education Program's effort to help students of color and those with low incomes to attain a post-secondary education. She joined the foundation in 2020.
Previously, Joselin served as a research associate at the National Forum on Higher Education for the Public Good, where she was involved in the development of a comprehensive study of the opportunities and challenges faced by undocumented students seeking to enroll in Michigan public higher education institutions. She also worked at Enlace Chicago as a post-secondary coordinator, supporting first-generation students of color to attend college.
A native of Chicago, Joselin earned a Bachelor of Science in sociology from the Illinois Institute of Technology and a master's degree in higher education from the University of Michigan.
Photo courtesy of University of Michigan