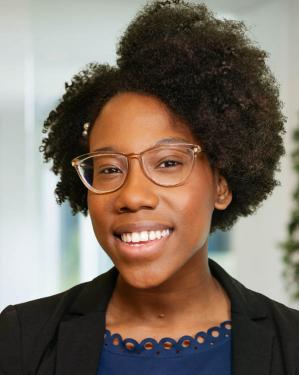 Joi James is Detroit Program fellow at The Kresge Foundation. She supports the Detroit Program's community development and early childhood education grant portfolio. Joi joined the foundation in 2019. Previously, she served as project coordinator at the Urban Institute's Center on Nonprofits and Philanthropy, where she was involved with supporting team operations and research related to diversity, equity and inclusion in the nonprofit and philanthropic sectors.
Joi also has held positions with the New York Public Interest Research Group as project lead of the Hunger and Homelessness campaign and North Side Learning Center in Syracuse, New York, as an afterschool early education teacher.
A native of Brooklyn, New York, she earned a Bachelor of Arts degree in forensic science and psychology from Syracuse University.