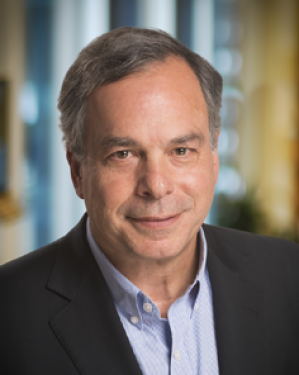 James L. Bildner
CEO, Draper Richards Kaplan Foundation; Adjunct Lecturer in Public Policy, Harvard Kennedy School
James L. Bildner is chief executive officer at the Draper Richards Kaplan Foundation, an adjunct lecturer in public policy at the Harvard Kennedy School, and a senior research fellow at the Center for Public Leadership at Harvard University. He joined The Kresge Foundation Board of Trustees in 2005.
He is a frequent lecturer, panelist, and speaker on social enterprise, capitalization, and the institutional role of philanthropy in solving complex societal issues. He is a trustee of the Nonprofit Finance Fund at Case Western Reserve University. Bildner also serves as a trustee for Public Citizen, Open Biome, Education Superhighway, Landed, UpTrust, Ideo.org, Newport Festival, N.J. Performing Arts Center and WBUR.
Bildner's government service included an appointment by the U.S. Secretary of Health and
Human Services to the Advisory Panel on Medicare Education for the Centers for Medicare & Medicaid Services. In 2008, he was awarded the Dartmouth Alumni Award for lifetime service to the college and to his community.
He has written numerous articles and commentaries for newspapers, magazines, and radio, including NPR's "Morning Edition," the Boston Globe, the Chronicle of Philanthropy, the Pittsburgh Post-Gazette, and Inc. Magazine. A lifelong sailor and pilot, he has also published two New England cruising guides.
He earned a Bachelor of Arts from Dartmouth College, a Master of Public Administration from Harvard, a Juris Doctor from Case Western Reserve School of Law and a Master of Fine Arts from Lesley University.
Photo: Douglas Schaible