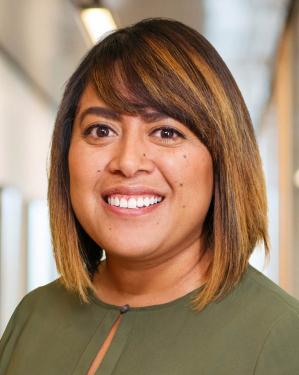 Anna Cruz
Strategic Learning and Evaluation Officer
Strategic Learning, Research and Evaluation
Anna Cruz is the Strategic Learning and Evaluation Officer at The Kresge Foundation. She supports the foundation's emerging Learning and Evaluation practice and works with internal program and practice teams to develop evaluative approaches for their work. She joined the foundation in 2018.
Previously she served as a research consultant at Harder+Company Community Research, where she worked with foundations and other social-sector clients to evaluate the impact of their efforts and develop strategic community change efforts.
She started her career providing direct legal services to low-income communities at the Public Law Center in Orange County California.
A native of Southern California, she earned a bachelor's degree in cultural anthropology from Vanguard University of Southern California and a master's degree in cultural anthropology from the University of Oregon.