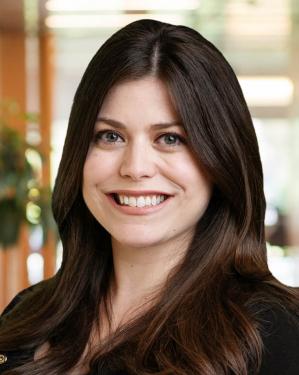 Angela Butwin is an operations assistant at The Kresge Foundation, where she supports the Legal, Information Technology and Program Operations and Information Management teams.
Angela joined the foundation in 2019. Previously, she served as a marketing and communications manager for an automotive supplier, where she was involved with marketing, advertising, tradeshow planning and communication initiatives. She also has a background in account management and event planning.
Angela earned a bachelor's degree in communications from Oakland University.