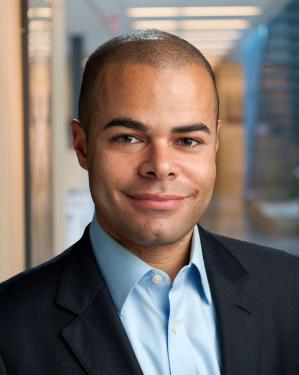 Adrian Ohmer is an Investment Director at The Kresge Foundation. Adrian joined the foundation in 2020.
Previously, Adrian served as senior manager of private equity at UAW Retiree Medical Benefits Trust, where he was involved with managing investments for the largest purchaser of retiree healthcare in the United States and oversaw the Trust's investments in diverse and emerging managers.
He has also held positions with Invest Detroit Ventures and Goldman Sachs.
A native of Indianapolis, Indiana, Adrian earned a juris doctorate from The University of Michigan Law School and a bachelor's of science in foreign service from Georgetown University.
He serves on the finance committee of UNIFIED HIV Health and Beyond, a nonprofit dedicated to health care access and community research and advocacy for residents of southeast Michigan.