Grantee Talent and Leadership Development Program
Program Overview
The Kresge Foundation is launching a Grantee Talent and Leadership Development Program to meet the talent and leadership development needs of grantees, specifically by supporting the development of stronger senior teams, stronger mid-level talent, and more diverse talent within grantee organizations. Ultimately, Kresge hopes that this program will lead to better results in communities by enabling individuals and organizations to more effectively tackle the complex problems of the 21st century.
Earlier this year, Kresge surveyed and spoke with a number of grantees to learn more about the challenges they face around talent and leadership development. We took the information we learned and used it to design customized services from talent and leadership development service providers that address grantees' articulated needs. The six selected providers offer best-in-class leadership and organizational development training and consulting services to the social sector. Each also heavily integrates a race- and equity-based lens into their services, with a goal of helping grantees improve their ability to pursue equity-minded talent and leadership development.
This program is by invitation only. Any organization that receives this information from Kresge is invited to consider the full range of talent and leadership development services. We are partnering with Community Wealth Partners to manage and implement the program.
We hope these services will interest you and meet a need that you have. While we will do our best to match organizations with their preferred services, we cannot guarantee that all organizations will be selected for participation or partnered with their top choice.
Please refer to the email invitation you received from Kresge for the link to the online application for the program, as well as for contact information should you have any questions. Please see the following information for more details about each of the seven offerings.
Service Providers and Offerings Overview
Training Services

Race Forward
Racial Justice Leadership Institute – Interactive trainings to help leaders address structural racism and advance racial equity; virtual coaching sessions for a sub-set of organizations who participate in the trainings. View details.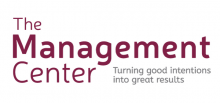 The Management Center
Managing to Change the World Workshop – Two-day course in building effective management skills like delegation, goal setting, hiring, and utilizing an equity and inclusion lens. View details.
The Management Center
People of Color and Indigenous People Cohort – Three-day management training course to discuss challenges and offer support to managers that identify as people of color or indigenous people. View details.
Cohort or Consulting Services

Interaction Institute for Social Change
Facilitative Leadership for Social Change Cohort – Two-day in-person, cohort-based workshop on facilitative leadership, followed by coaching support, to strengthen leadership skills of mid-level leaders and instill greater ability to achieve equitable outcomes. View details.

CompassPoint Nonprofit Services
Organizational Equity Leadership Development Program – Multiracial learning lab for mid-level leaders to design and implement equitable talent development initiatives within their organizations. View details.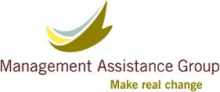 Management Assistance Group
Board Development Consulting – Facilitation, coaching, and consulting to strengthen boards and improve ability to achieve equitable outcomes. View details.

Commongood Careers
Senior-Level Recruitment Services and Diversity Recruitment Training – Senior-level recruitment services and in-person diversity recruiting training to support diversifying talent within grantee organizations. View details.