Organization Description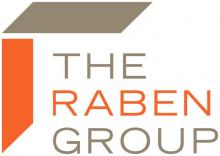 We do good work well.
The Raben Group is a national public affairs and strategic consulting firm, committed to making connections, solving problems, and inspiring change across the corporate, nonprofit, foundation, and government sectors. From our offices in Washington, D.C., New York City, Los Angeles and El Paso, Texas, our talented and diverse team of 70+ helps each of our clients arrive at their definition of success.
No national firm has deeper roots among LGBTQ communities and communities of color than Raben. Our robust Diversity, Equity & Inclusion practice is a reflection of our core organizing belief in a just, equitable world, as well as our commitment to supporting the key sectors of our society in working toward this end.
Raben brings deep experience, guiding DEI change processes for climate change and environmental groups.  Raben created Green 2.0 — an initiative dedicated to increasing racial diversity across mainstream environmental NGOs, foundations, and government agencies.  With author Professor Dorceta E. Taylor of the University of Michigan, Green 2.0 commissioned a groundbreaking report, "The State of Diversity in Environmental Organizations: Mainstream NGOs, Foundations & Government Agencies."  About two-thirds of Raben's clients are climate change or environmental institutions.
Marcelo Bonta, Raben's lead consultant, brings almost two decades of experience, facilitating individual, organizational, and systemic DEI change processes specifically in the climate change and environmental movements.  In 2005, he founded the Center for Diversity and the Environment and the Environmental Professionals of Color and ran both for a decade.
Process Consulting/Coaching for an Organizational Racial Diversity, Equity, and Inclusion (DEI) Team
Over an eight-month period, we propose facilitating monthly two-hour virtual sessions with an organizational Racial DEI Team to address emerging needs, identify opportunities, overcome perceived roadblocks, and provide overall guidance for the racial DEI change process. We will meet teams where they are, tailoring our offerings to provide what is needed in the moment, which may take the form of tools, information, resources, recommendations, emotional support, cheerleading, and/or expert guidance. During the first meeting, we will identify goals and expectations and clarify what success looks like during our time together.
Service Dates and Locations
We will work with the organization to determine a timeline that best fits within its schedule.
Readiness Markers
Individual
Ideally (but not required) Racial DEI Team members have participated in a racial equity training.
Organizational
The organization should have a Racial DEI Team (or a DEI Team that has a racial equity focus.) Ideally (but not required) the organization has a DEI plan or strategy in place and has participated in at least one organizational racial equity/DEI training.
Participation Requirements
Time Commitment
Racial DEI Team members: 3-6 hours per month (2 hours for virtual meetings, 1-4 hours of homework)
Racial DEI Team point(s) of contact: additional 1-2 hours per month to coordinate and prepare for meetings
Personnel Requirements
None required.