Venture philanthropy organization creates job opportunities for people facing barriers to work
Kresge's Human Services Program supports REDF's work to fashion a work-force development model.
Eunice Boynton's world unraveled after her husband of 22 years died of cancer in 2005. She tried to look for work despite her fragile mental state, but found none. She sold illegal drugs to survive. Unable to get an apartment because of poor credit, she lived in hotels. When the fear of going to jail drove her out of the drug trade, she sold her possessions to pay the rent … until there was nothing left to sell.
In 2008 she moved to Los Angeles, homeless and looking for a fresh start.
That's where Boynton found Chrysalis, an organization that helps homeless and low-income people become self-sufficient.
At Chrysalis she took classes and prepared a resume. She learned how to present herself in an interview. Chrysalis gave her clothes to wear to interviews and training as a desk clerk.
She still gets chills thinking about the moment during a job interview when she realized she was being considered not for desk-clerk job but for an assistant property manager position that included an apartment of her own.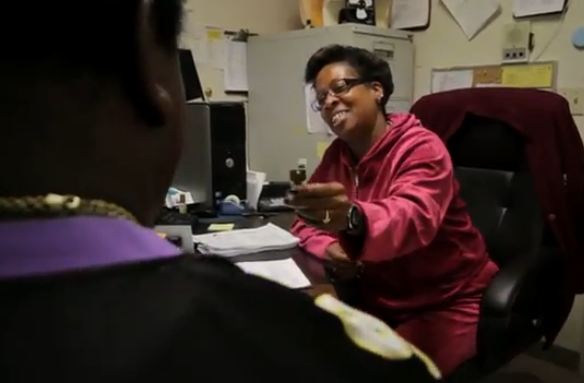 Now, with renewed self-esteem and a deep appreciation for her own journey, Boynton helps make a home for others as the property manager at the Courtland Hotel. It's a permanent residence for people on fixed incomes.
"Having a job, to me, is security. You don't have to depend on people," she says.
Even in good economic times, getting a job – and keeping it – can be a complicated struggle for people trying to break out of poverty. That's particularly true for those who've been homeless or in prison, and those who've struggled with mental illness or addiction.
"If there's a blank on your resume that's 10 years long, an employer is going to be very leery of hiring you," says Carla Javits, president of the Roberts Enterprise Development Fund in San Francisco.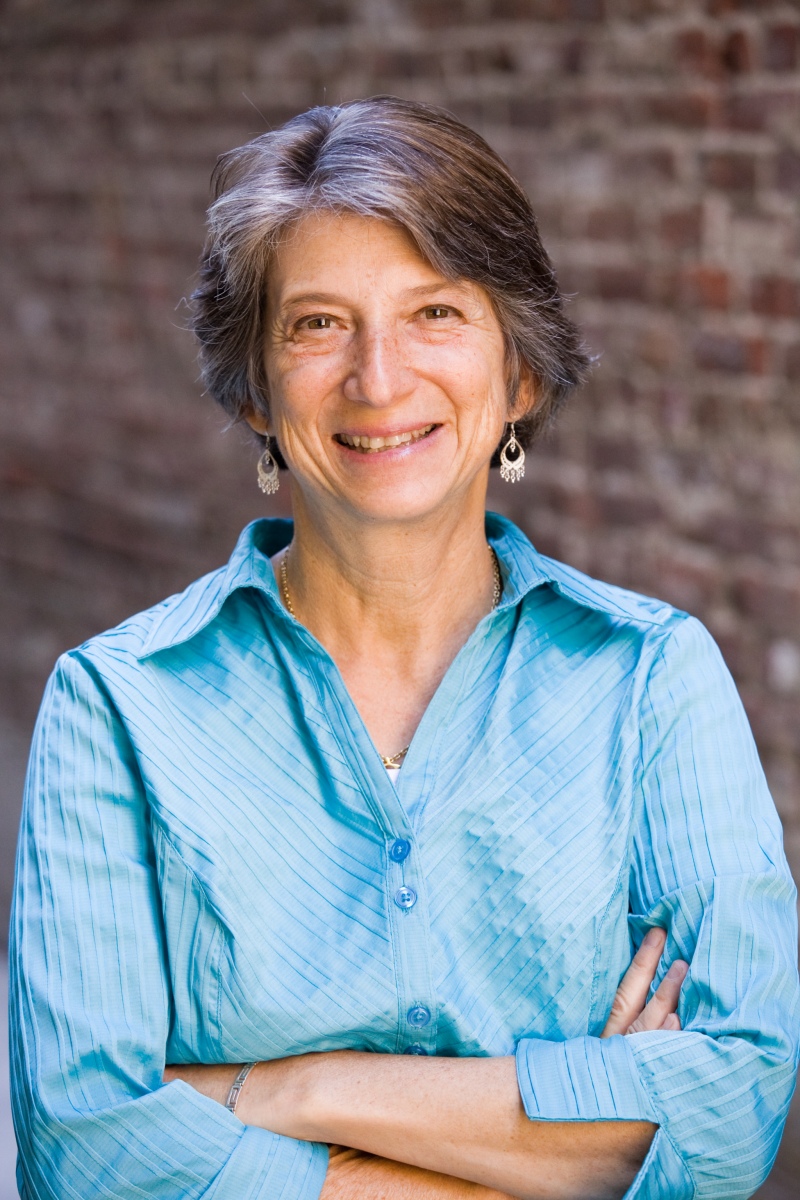 An organization committed to helping people who've been homeless or incarcerated get and keep jobs, the fund builds the business expertise of nonprofits like Chrysalis.
Job-seekers who get interviews often face additional challenges, Javits says. Their "soft skills" – things like how to present themselves for a job, how to talk about their skills and navigate in a work situation – may be rusty. Chronic unemployment takes a toll on individuals' confidence and sense of self-worth, making it even tougher to forge a new path.
Usually referred to as REDF, the Roberts Enterprise Development Fund has partnered with other work-force development organizations in California for 15 years. It's helped create about 6,500 jobs and foster a 77 percent retention rate among people who can work, and want to work, but are rarely given the chance.
With a $750,000 grant from The Kresge Foundation, REDF is stepping up its campaign. In addition to advancing its employment mission in California, it's working to create a national model for this special brand of work-force development.
"The link for us with REDF was that they have a very effective model focused on identifying job opportunities for chronically unemployed people while providing a revenue stream for nonprofit organizations," says Kresge's Andrew Gatewood, a Human Services Program officer.
The Human Services team invests in organizations working on new approaches to the problems that limit opportunities for vulnerable, disadvantaged and low-income individuals and families.
"We're interested in organizations that see the need to transform the human-services sector," says Gatewood. "We want to help create pathways out of poverty, but we know that in today's environment it's going to take new approaches to succeed."
Why it matters
REDF and its work-force development partners boast a 77 percent retention rate among people who can work and want to work, but have trouble finding jobs because of homelessness or past incarceration.
Its model fosters "double bottom-line" businesses, which support employees and turn a profit.
REDF measures the social impact of its partner nonprofits in terms of cost savings to society and the change in individuals' lives. It's created a nationwide network of similar organizations, building a community of member groups that learn from one another.
REDF helped San Francisco's Community Housing Partnership take advantage of its expertise in housing to create a nonprofit enterprise that provides front-desk and maintenance staff for residential building owners.
The service employs 82 people and has generated more than $1 million since early 2011.
In Los Angeles, REDF partner Chrysalis was then able to use the San Francisco model to launch its own front-desk staffing business. Twenty-five people went through a training program and the service generated more than $300,000 in its first year.
REDF handpicks its partner organizations, says Javits.
It's not enough to provide real, wage-paying jobs. REDF partners need the resources to help people manage things like health and mental-health problems and substance abuse: Running a successful business with a work force that's just a step or two from the streets isn't for everyone.
"You need an organization that really wants to do that double bottom-line business," says Javits. "One that earns revenue and does the things it needs to do to be a successful business, and at same time cares about cultivating the skills of its employees."
For Kresge's Human Services team, REDF represents the kind of organization best able to create opportunities for vulnerable, disadvantaged and low-income people in a changing – and challenging – environment.
"The financial support that's previously come from the public sector is going to shrink and human-service providers need to adapt," says Guillermina Hernandez-Gallegos, who leads Kresge's Human Services Program. "It's time for new partnerships and new financial models."
REDF is an example of an organization that knows there are ways to work within the private sector and maintain fidelity to a mission of helping historically and systematically disadvantaged, underrepresented individuals and communities, she says.
"When we talk about transforming the human-services sector, we're suggesting a real departure from past practice," Hernandez-Gallegos continues. "REDF saw a way to help people lead self-sufficient, productive lives and to provide additional financial support for nonprofit organizations. That's changing the dynamic of what would otherwise be a very difficult situation. We want to help test, learn from, and expand these kinds of efforts."